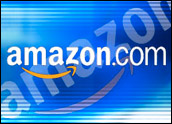 Amazon announced Thursday that it had acquired Goodreads, the social networking site for bibliophiles. Goodreads will join Amazon's other online book communities, Shelfari and LibraryThing, as the retailer looks to expand its social insight into what book lovers are buying and sharing.
Since its launch seven years ago, Goodreads has grown to include more than 16 million worldwide users that discuss, review and recommend books to each other.
On Thursday, Amazon announced it acquired the site, claiming that "the best place to discuss books is joining up with the best place to buy books." Goodreads co-founder Otis Chandler noted in a blog post that the partnership would allow the company to bring the Goodreads experience to Amazon's Kindle e-reader, a feature requested by the network's members.
Goodreads will continue to grow under its own identity, brand and culture, which users have come to recognize as an independent voice in the publishing industry, Chandler said.
The companies did not disclose financial details of the deal, which is expected to close by the second quarter of this year. Neither Amazon nor Goodreads responded to our request to comment for this story.
Big Data Buy
The Goodreads buy is a smart move by Amazon, said Pete Wahlstrom, analyst at Morningstar. Much of the online retail giant's influence comes with its ability to offer on-the-nose recommendations for its millions of users, and that will only increase with the data it can gain from Goodreads.
"Amazon is buying more than a customer list in Goodreads," he told the E-Commerce Times. "It already has millions of users, but Amazon is really looking for the insight into what the Goodreads customers are doing, because it is an incredibly valuable platform. They're going to peek into the inner sanctum of 16 million respected users."
While Amazon is harvesting that data, it also has an opportunity to market to a potential new set of customers.
"All of a sudden, Amazon has all these readers on their platform," he pointed out. "Whether it's through the Kindle or just greater exposure to Amazon, they can really deepen that relationship through the networks and nodes of information available with Goodreads, and then make moves to reach more customers."
It's an opportunity that other booksellers might have wish they'd thought of first, or had the resources to explore.
"This is something that Barnes & Noble would really have liked to have done," Wahlstrom added. "They have fewer loyal readers on their loyalty program than Goodreads. This won't move the needle much for expenses for Amazon like it might have for Barnes & Noble, but the revenue opportunity and the customer insight could be really valuable."
Natural Fit?
Although both companies are big names in the book business, Goodreads is known more as an independent site that finds diamonds among the publishing rough. It is also known for reliable recommendations among readers with shared tastes.
Several Goodreads fans took to Twitter and other social media accounts to express apprehension about the acquisition. Many speculated on the ways Goodreads could change, such as running more ads and gathering more personal data on users.
"Goodreads seemed really like a good guy," Thad McIlroy, digital publishing consultant at The Future of Publishing, told the E-Commerce Times. "This is big bad news for the entire industry because Amazon is already too powerful. Now it is even more powerful than it was yesterday."
However, disgruntled Goodreads users might be surprised at how well Amazon can use their voices to promote quality literature picks. Amazon also understands it can't come in and demolish the Goodreads identity, Wahlstrom noted. Instead, it can assure Goodreads users that it will respect their opinions going forward, and will work to promote publishing's hidden gems.
"If people want an independent published e-book, that caters right to Amazon," he pointed out. "Sixteen million users is a lot, but Amazon still has more. If Goodreads users come on and say this independent author is great, we should promote her, and Amazon says okay, we respect that, it's more likely that an independent unknown with great work is going to get promoted on a much larger platform. That's a benefit to independence and Goodreads subscribers."