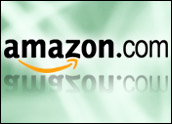 In a move that underscores the growing importance of apparel as an online retail category, Amazon.com said it would buy Shopbop.com, a site specializing in designer clothing and accessories.
Terms of the deal were not disclosed. The companies said Amazon would operate Shopbop under its own brand, keeping the existing Web interface and other features in place for the time being, as a complement to the Amazon Apparel and Accessories store.
Shopbop was founded in 1999 as a brick-and-mortar retail store in Madison, Wisc. and now carries products from 75 designers, focusing on fashionable labels such as Marc Jacobs, Juicy Couture and True Religion.
Shopbop CEO Bob Lamey said the "support, experience and resources" of Amazon would help "take the Shopbop brand and business to new levels."
Amazon said it will boost Shopbop's audience base by exposing it to the millions of shoppers who visit its main site and its apparel and accessories shop each month.
Clothes Make the Site
The purchase comes on the heels of the 2005 holiday season, during which apparel solidified its position as a top online category, dispelling some earlier beliefs that consumers would refrain from buying clothes online because they are unable to try them on or feel the quality first-hand.
According to Nielsen//NetRatings, clothing was the top category during the holiday season, with US$5.3 billion spent, more than 42 percent above 2004 levels, making it one of the fastest-growing categories as well.
"The fact that apparel was one of the more dominant product categories shows that consumers have a high comfort level with buying online," Heather Dougherty, senior retail analyst at Nielsen//NetRatings, told the E-Commerce Times.
Younger buyers, a much sought-after demographic, are especially comfortable with Web clothing purchases.
Consumers often buy online brands they see offline and have come to trust that they won't be stuck with e-commerce purchases that don't fit right, Dougherty said.
"They know the brands they are going to find and they know that they will usually be able to return items if they need to," Dougherty added. "In a sense, online retail now looks more like traditional retail, where apparel has long been a mainstay throughout the year and especially during the holidays."
Rare Buy
Meanwhile, U.S.-based acquisitions are fairly rare for Amazon, which has more often than not struck partnerships with third party retailers to round out the selection of products on its site, an approach it used from the early days of the dot-com boom when it linked with Toys 'R' Us and others. Amazon has also become a technology provider, offering its highly regarded e-commerce platform to other retailers.
More recently, it hooked up with Target to bring clothing and accessories to its site, which now offers a host of products, from kitchen items and electronics to pet supplies and jewelry.
Most of Amazon's purchases have come overseas. It purchased the UK-based Internet Movie Database, Ltd. and China's Joico, for instance, as well as smaller Internet retailers in Germany and France.
Recent domestic acquisitions have included the 2005 purchase of BookSurge, a print-on-demand publisher.
The Shopbop.com buy comes at a time when Amazon could use a boost. Its shares took a hit recently after its fourth-quarter earnings disappointed, even though sales for the holiday quarter were up 17 percent.