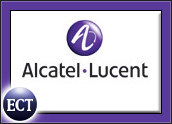 Telecommunications infrastructure giant Alcatel-Lucent has shaken up the top ranks of its management team.
Seasoned telecom veteran Ben Verwaayen has taken over the CEO spot at the ailing company from Patricia Russo. The company's board also appointed a new chairman, Philippe Camus, who will take over for Serge Tchuruk on Oct. 1.
The management shakeup comes in the wake of several sequential quarterly losses.
Deep Resumes
"Ben and Philippe both come in with a great deal of experience," Mary Ward, an Alcatel-Lucent spokesperson, told the E-Commerce Times. "Ben's spent his entire career managing telecom companies, and Mr. Camus is a seasoned business leader with international experience."
The two men do bring blue chip resumes to the Paris-based company.
Verwaayen, 56, was CEO of British Telecom, the United Kingdom's largest phone company, from February 2002 to June 2008. He was also vice-chairman of the management board of Lucent Technologies, which merged with Alcatel in 2006.
Camus, 60, was co-CEO of the European Aeronautic Defense and Space Company, the parent company of Airbus. He is also co-managing partner of Lagardere, an international media group, and a partner at Evercore Partners, a New York-based investment firm.
Alcatel-Lucent's Struggles
Alcatel-Lucent's last quarterly financial report was not pretty.
In the quarter ended June 30, year-over-year revenue declined 5.2 percent from 4.3 billion euros (US$6.25 billion) to 4.1 billion euros ($5.95 billion). The company also reported a loss of 222 million euros ($322 million), down 33 percent from a loss of 336 million euros ($488 million) during the same period the year before.
Alcatel-Lucent's balance sheet is also saddled with large amounts of long-term debt.
According to the company's financial statements, net debt ballooned from 30 million euros ($44 million) in the quarter ended March 31 to 385 million euros ($559 million) in the quarter ended June 30. The large increase in debt was the result of Alcatel-Lucent making bonus payments, a restructuring charge of 166 million euros ($241 million), cash contributions to pensions in the amount of 112 million euros ($163 million) and a cash income tax payment of 48 million euros ($70 million).
New Strategy
The replacement of Russo and Tchuruk was first announced on July 29, Ward said.
Alcatel-Lucent began implementing a broad new strategy about a year ago.
"The company has moved past the integration phase of the Alcatel-Lucent merger," Ward noted. "We want to focus on emerging markets where we see growth. One is the enterprise business, and the other is services — the part of the business that provides professional management, design and management of networks for our customers."
Alcatel-Lucent is also focusing on markets in China and India, where large businesses and telecom providers continue to build out their wireline and wireless communications networks.
"This is clearly a tough industry with tough competitors," Ward said. "It's an industry that is critical to the world and is part of the infrastructure of any country that wants to advance. We've got a good portfolio of innovative products and deep relationships with customers around the world."