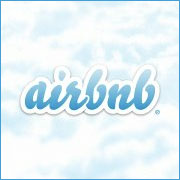 Airbnb, an online site that lets people list and book rooms in private homes, has relaunched with social discovery features and new visuals. In particular, the site is touting a new product called "Wish Lists."
As the name suggests, Wish Lists allow users to plan dream trips with better access to visuals as they browse Airbnb listings by letting them create fully customized lists. To that end, the site has been seeded with more than a million images.
It has also tapped thought leaders in such industries as technology, entertainment and fashion to create lists of theme-related properties such as igloos, castles, boats and airplanes. Designer Yves Behar and actor and entrepreneur Ashton Kutcher are two participants.
Users can share experiences recommended by friends and publish their own Wish Lists to Airbnb and their Facebook timeline as well, if they choose. The feature comes with privacy settings that allow them to keep the lists private.
An Airbnb spokesperson was not immediately available to provide further details.
The Social Piece
Airbnb's Wish Lists represent the site's move to socially integrate its platform, Gabe Donnini, data solutions engineer at Chitika, told the E-Commerce Times.
"The Wish Lists draw on consumers' tendency now to share whatever they are doing online," he said."Making this feature available puts Airbnb on spot in terms of user engagement, instead of taking a back seat."
In general, the integration of product lines and services into the social landscape is something all businesses should be doing, Donnini said, because social sharing is happening already, whether they choose to be involved or not.
"In terms of obvious benefits to Airbnb, the introduction of Wish Lists is likely to drive increased user engagement [and] brand awareness, as well as propelling sales growth," he said.
It could also lead to a greater exposure of the site to consumers who were not familiar with it previously, or possibly had heard negative stories about it.
Indeed, Airbnb received something of a black eye last year when news spread that it had refused to reimburse a woman whose home was vandalized by Airbnb users. Eventually, Airbnb put in place a US$500,000 guarantee against damages for users who book through the site. That amount was later raised to $1 million.
A Step Up
Wish Lists also have the potential to push Airbnb into the next tier in the online travel space, Donnini said.
"As they continue to grow, I think this will be one of the features that will put them on par with more sophisticated travel destination sites," he said.
"The key takeaway from Airbnb's new site for other businesses is that — if they haven't already — they should follow suit," Donnini said. "Optimizing sites and businesses for social sharing will increase user engagements and build a new audience."
Social Sharing Was Hot in 2010
Although the celebrity curation is a nice touch, at bottom the Wish Lists are geared to social sharing, which was cutting-edge in 2010, David Johnson, principal of Strategic Vision, told the E-Commerce Times.
Now it is just old news, and it is debatable whether any site should draw attention to adding such features in 2012, he said, likening it to, for example, Lexus making a splashy announcement that it just installed satellite radio and GSP functionality in its newest model cars.
"It makes people wonder why a site has been so behind the curve and what else it could be missing," Johnson said. "By now people expect an online site to have sophisticated social media and social sharing functionality."