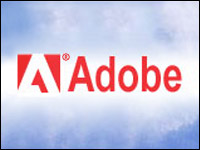 Is it sarcastic, ironic or just a bit disingenuous? Whatever the rhetorical technique, Adobe certainly is raising eyebrows with its new ad campaign. A rotating splash screen on the company's main Web page displays a variety of "We Love" slogans, changing just the word after the heart. Adobe announces that it [hearts] not only Apple but also "HTML5," "authoring code only once," and, ultimately, "freedom of choice."
Upon clicking the "Learn More" link, readers are referred to an open letter by cofounders and chairmen of its board of directors, Chuck Geschke and John Warnok. In that letter, Adobe again takes pointed swipes at Apple, focusing particularly on the open market angle and asking "who owns the Web?"
Their conclusion: "Certainly not a single company."
First Step: Deliver a Product
It's only a war of words at the present moment, Carl Howe, a director with the Yankee Group, told the E-Commerce Times.
Adobe's first step, if it wants to counter Apple's dominance in the mobile device market, is to "start delivering a product," he stressed. "The big problem is that Flash — Flash that can display video and the like [on mobile devices] is a product still to be delivered," he noted, pointing out that Flash Light is available only on a few smartphones.
The recent demonstration of fully functional Flash on an Android-based tablet, Howe said, referring to Adobe's Web 2.0 conference booth, "kind of illustrated a bit of Apple's point."
Apple is asking, and perhaps rightly so, he mused, why the industry is talking so much about a war of protocols when only one is currently running on devices already on the market.
Proving the Point
However, HTML5 still has to prove its mettle in delivering the kinds of functionality that media providers want in mobile devices, explained Josh Martin, senior analyst with Strategy Analytics.
Flash will remain "vitally important for the new few years," Martin told the E-Commerce Times, largely because HTML5 lacks substantial reporting capabilities for advertisers and doesn't yet provide robust digital rights management support.
"Flash is still key," Martin continued, "despite the continued movement toward h.264, which is being done to support Apple's devices."
In fact, Apple's push with its new iPhone-based ad platform, iAd, is to prove that HTML5 can indeed live up to the promise that Flash currently represents for mobile platforms, he noted.
As if on cue, popular online streaming video provider Hulu added its voice to the debate on Thursday, by way of a blog post by Eugene Wei, the company's vice president of product.
Explaining that the new version of its video player remains based on Flash, Wei noted that Hulu will continue to look at HTML5 as it develops, but "as of now it doesn't yet meet all of our customers' needs."
In addition to streaming video, Wei said, a media player appropriate for the high-performance type of ad-supported model Hulu is based on needs to "handle reporting for our advertisers" and "secure the content."
HTML5 may indeed rise to all these requirements in the future, he said, and the company will continue to evaluate tools.