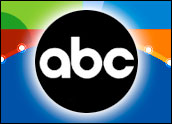 Television networks are still figuring out how to corral the profit potential of the digital video recorder, and ABC is the latest player to make a move.
The Disney-owned network will offer programs free to Cox Communications cable subscribers who have Cox's video-on-demand service. Atlanta-based Cox is the third-largest cable TV company in the U.S., with 5.4 million subscribers — 3.1 million of whom have digital VOD plans, according to Cox spokesperson David Grabert.
The service will be available in all Cox U.S. markets by the end of the year, Grabert said.
There is a price: Cox will disable its VOD's fast-forward tool, rendering viewers incapable of skipping over commercial breaks during episodes of ABC shows, including "Desperate Housewives," "Grey's Anatomy," "Lost" and "Ugly Betty." Episodes of these top-rated shows will be available the day after their broadcast premieres.
Spots for Local, National Advertisers
Sports events on ABC also will be in the mix. ABC already offers after-market episodes of its shows on its ABC.com Web site, but those programs are available only on a small viewing screen.
The announcement gives local affiliates a chance to profit by running 30-second spots during the programming. The network will also sell national-ad spots.
The VOD programming will have no more than five minutes of ads per hour of programming, in contrast to 17 minutes or more for a standard over-the-air show. Disney has tested a similar setup in California's Orange County over several months.
"The customers who had a chance to experience this in the trial were very positive," Grabert told the E-Commerce Times. "They liked having access to the information and indicated overall that their feelings of satisfaction toward ABC and Cox also increased. They also indicated they'd want more of this content free and not on a pay-per-view basis, so to speak, and were willing to be exposed to the commercial content, which is an essential ingredient to the broadcast model."
Monetizing All Things
Nevertheless, there are skeptics. "I don't think it offers a new value proposition," Bobby Tulsiani, an analyst with JupiterResearch, told the E-Commerce Times. "I don't want to underplay it though. It offers viewers something they want, and it's important for ABC to address all revenue channels. You want to monetize all things, and they're doing that."
However, there remains a downside. "A big problem with VOD interfaces is, they're not consumer-friendly," he added. "The more shows the networks puts on there, the harder it is to search for the show you want. You don't have the advantage you have online, with a keyboard, a mouse and a navigation tool. It's kind of a clumsy thing."
DVRs have long been the bane of TV networks, which have seen audience numbers fall as viewer options have expanded and left advertisers behind, Kurt Scherf, an analyst with Parks Associates, told the E-Commerce Times.
"DVRs come from service providers, and they know they've got to provide them to allow consumers to personalize their TV experience," he noted. "But ad-skipping is on a rampage. So, this is a very, very good play on the part of Cox."
A Compromise on Advertising Breaks
A limited number of ads per show is a nice trade-off for viewers, Scherf commented. "They don't mind the fact that there are a few ads attached to it. They say, 'Give me fewer ads, and I'll happily exchange that for watching a program for free.'"
Only about 10 percent of on-demand streams available online are ad-supported, but that number will increase in the near future, Scherf estimated.
"We'll be close to 40 percent in five years," he said. "There's a real opportunity here. The bottom line is, there's plenty of content to monetize out there. While consumers might be shifting their viewing habits, it's clear they're not giving up TV at all."
Testing Tolerance?
The Disney-Cox move is just a test of viewers' tolerance, Philip Swann, president of TVPredictions.com, told the E-Commerce Times.
"It's something both sides have been experimenting with, looking for ways to combat ad-skipping," he said. "It still remains to be seen whether consumers will accept it."
He doubts that viewers would accept these types of changes on any grand scale. "Unless acceptance is widespread, they won't get it beyond the experiment stage."