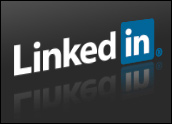 LinkedIn is making a fresh push into the original content market by opening up its publishing platform.
The company until now allowed only selected "influencers" to use the service's long-form publishing tools to craft posts offering professional advice, insights and inspiration to other users. Such influencers have tended to be well-known figures, including President Barack Obama, Virgin Group founder Richard Branson, and Martha Stewart Living Omnimedia chair Martha Stewart.
The influencer program started in the fall of 2012. Posts by influencers drive, on average, more than 31,000 views, with more than 250 likes and 80 comments for each, according to LinkedIn.
Sharing Wisdom
LinkedIn's approximately 277 million members have a range of valuable experiences, the company said.
Now, it's encouraging all users to publish longer-form professionally focused content on the network. Users can continue to share images, videos and SlideShare presentations.
Users' posts will be shared with their connections and followers through the news feed on their LinkedIn home page and will appear in the Articles search. They also will be featured in the Posts section of profiles, below the top section of the profile that includes the user's photo and headline.
Interactions including likes, comments and shares will distribute content beyond the immediate network of the user who created the post — all posts will be publicly available. LinkedIn also may distribute posts through aggregations (such as Best of LinkedIn posts) and beyond the network itself, such as on partner sites.
Distribution Methods
Users can share their posts through their other social networks as well. For instance, they can share a post directly on Twitter by checking a box when publishing. However, crafting posts that will resonate with the LinkedIn audience is the likeliest way to increase distribution, LinkedIn suggested. Users also can access a stats dashboard for their posts from their profiles.
LinkedIn is opening up the publishing platform to 25,000 members immediately, and it will expand availability to all users in a variety of languages in the coming months.
As part of the renewed push into content, the company is adding additional business leaders to its roster of influencers, including Nissan CEO Carlos Ghosn, AOL Brand Group CEO Susan Lyne and CNBC host Suze Orman.
LinkedIn regularly evaluates the influencers roster to ensure it includes the most prolific, engaged and thoughtful contributors, it said.
It is not clear if or how influencers' posts will be distributed differently from other members' content.
LinkedIn did not respond to our request for further details.
Boosting Interest
The original content initiative appears designed to boost interest in LinkedIn. Pageviews dropped for the second consecutive quarter, the company reported in an earnings call earlier this month. LinkedIn has made several moves into producing original content, as well as content aggregation and distribution. It acquired news reader app Pulse for US$90 million last April, for example.
"They're trying to become, in my opinion, a social network, which at the end of the day may hurt them if they stray too far away from what it was really founded for: to connect people in business," Gordon Owens, digital marketing professional at GO Digital WSI, told the E-Commerce Times.
"I certainly leverage LinkedIn to connect to people I'm looking for for different opportunities — but I don't go to LinkedIn looking for updates from my connections or for content. I think more content is probably not a necessary feature or not a feature I personally am going to use a lot, but could be beneficial to some in terms of establishing themselves as a credible resource," he explained.
"As all of these platforms begin to go closer head-to-head and the competition becomes more fierce," said Lon Safko, social media expert at Extreme Digital Marketing
You can see these technologies adopting each others' features and benefits to try to squeeze them into their own platform," he told the E-Commerce Times.
"With Facebook, you can't go in and find something that you've posted [sometime in the past], so if you have a really good post or a link, it's pretty much gone forever," Safko added. "By keeping this [content] and allowing you to accumulate it, you're basically, as [LinkedIn] puts it, building a portfolio of really good information."