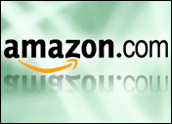 Amazon's stock price reached an all-time high of US$268.98 per share on Monday — a far far cry from its debut at $16 per share 16 years ago. The stock was off only slightly on Tuesday, closing at $266.38.
The company's share price has been steadily climbing. Monday's spike of 4 percent followed an upgrade from Morgan Stanley analyst Scott Devitt, who raised his target for Amazon to $325.
The e-commerce titan's appeal to consumers is clear.
The ease of one-click shopping, especially for items customers buy repeatedly, cannot be overstated, said Eric Steiman, a Covestor model manager.
"In addition, you can read product reviews, ask questions, [and] compare competitive prices in order to get the most out of your shopping experience," he told the E-Commerce Times.
However, there is more to Amazon's success story — much more — than that.
A Global Retailer
Amazon has carved out a unique role for itself in the e-commerce space by building a global order-fulfillment infrastructure that is unmatched by other firms, Devitt noted in his report.
Amazon also has great growth potential in China and Brazil, in large part due to its vaunted infrastructure and order-fulfillment capabilities.
Another plus is that It continues to innovate its service offerings. For example, it introduced same-day delivery in certain markets last year.
This latter development holds significant promise for Amazon, as it could help the company make significant inroads in the brick-and-mortar space, which it hasn't been capable of doing until now, said Andreas Scherer, managing partner of Salto Partners.
"Presumably these capabilities will also find their way into international markets," he told the E-Commerce Times. "Once the build is complete, there will be no other company that is commanding a global e-commerce infrastructure of that magnitude. Amazon will operate in its own class."
Transformative Business
In some circles, Amazon is considered nothing less than transformative.
"Much as Apple transformed personal computing from PCs to mobile devices, leaving companies like Microsoft and HP a mere shell of their former selves, Amazon is doing the same to large brick-and-mortar retailers," noted Adam Hartung, managing partner of Spark Partners.
It is the undisputed leader in offering easy-to-use interfaces across all Web browsers, as well as distinct interfaces for mobile platforms, he pointed out.
"And it has moved quickly to introduce mobile platforms where traditionalists have not moved," Hartung told the E-Commerce Times. That is, it launched "the Kindle for electronic books as publishers languished, and the Kindle Fire for promoting online merchandising, while other retailers try to protect their brick-and-mortar stores."
Finally, "Amazon has built a significant capability to understand what its customers have bought in order to advance market other products in ways no traditional retailer has," he noted.
Where It Could Fail
Amazon is hardly infallible — but to date it has made no fatal missteps. Its push to go global could be fraught with pitfalls. That's true for any company, of course, not just Amazon.
"Making big bets by entering new markets — as well as building out expensive warehouse infrastructure — requires a lot of money," Scherer said. Also, there are risks associated with foreign operations, especially in the BRIC countries of Brazil, Russia, India and China.
"These are vastly different markets, ecosystems and cultures. It takes a high degree of confidence to go to these places and make it happen all at once," Scherer said.
Amazon could also trip up with its push into different business lines such as cloud computing, observed David Cadden, a professor of management at Quinnipiac University.
Still, none of these worst case scenarios is likely to materialize if Amazon displays the same deftness as it has in its traditional businesses and markets.
"Amazon has been in the forefront of this sea change," said Cadden, "and it has demonstrated a smart flexibility to change when necessary — such as developing multiple distribution centers."