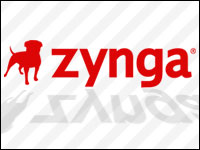 Zynga signed a deal with TV Everywhere provider Synacor that gives Zynga currency in pay-TV and high-speed Internet consumer bundles. The move puts Zynga games seamlessly on all screens for more stickiness potential.
Synacor works with multichannel video programming distributors (MVPD), including cable and tecom companies, to package multi-platform options such as streaming premium television content like HBO Go to computers and mobile devices.
Role of the MVPD
"What role have MSOs and MVPDs provided? They are providing entertainment historically in the home," Ron Frankel, CEO of Synacor, told the E-Commerce Times. "Then you expand that to telephony, then extend that to land-based and mobile-based, then extend entertainment to land-based and mobile-based."
Cable and satellite providers are looking for new ways to offer value to consumers and generate revenue.
"They have historically been providing entertainment and television — why not bundle that elsewhere?" asked Frankel. "Extend entertainment wherever they are."
Bundles are extending to multiple platforms that encompass television, Internet, telephone and mobile. Some providers are adding new services such as Internet and home security.
"Zynga is a very logical one of those providers," Frankel said.
Open Game Play
News of this deal comes just days after Facebook and Zynga changed their exclusive relationship to be less exclusive — a status change widely viewed as devastating for the struggling Zynga.
"The separation, or the new terms between Facebook and Zynga — you can look at it as a rebuke of Zynga, but I don't really," Billy Pidgeon, senior analyst at Inside Network, told the E-Commerce Times.
Under the new terms, Facebook and Zynga have more options. Zynga previously operated under the restraints of Facebook, which may not have allowed a deal like the one with Synacor.
Game Play Gets Sticky
Once Zynga is set up on Synacor's platform, MVPDs will offer it currency to its subscribers, likely on a tiered basis. The tiers will match the bundle structures most providers offer.
"We're really in the middle of enabling [MVPD] customers to extend the context of the triple play to a wide range of online services," said Frankel.
One benefit for Zynga, as well as subscribers, is the presence of Zynga games on multiple platforms, including mobile and possibly the TV screen.
Zynga will also benefit from having a unified offering across multiple platforms. Users will have one login and be able to play the same game across multiple screens. Zynga and Synacor will be able to target the same consumer across multiple screens.
Previously users had to use their Facebook login to play Zynga games.
"To me, that was the weakness — that Zynga was very dependent on Facebook. Users had to sign on through Facebook," said Pidgeon.
"When you have a customer relationship and there's virtual currency involved and you're tracking data on a customer, you want to track them across platforms. You want a single sign in, and that's something you're seeing across all providers and platforms," he explained.
Both new and existing users are expected to take advantage of Zynga currency offered by pay-TV and Internet bundles. For existing users, Zynga properties will become more sticky as users get virtual coins to play games such as Zynga Poker, Words With Friends, FarmVille2, ChefVille, CityVille, Bubble Safari and Ruby Blast, among other titles. The bundle will also expand Zynga's reach to new subscribers who will be attracted by the free Zynga currency and a fun diversion.
"I can see something like this moving from nice to have to need to have if it takes off," said Pidgeon.