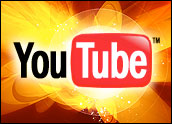 YouTube will begin selling advertising on YouTube search results pages, the company announced Wednesday.
The move appears to be the latest attempt by search engine giant Google to monetize the popular video content site, which it acquired for US$1.65 billion two years ago. Google calls the new YouTube feature "Sponsored Videos."
"Sponsored Videos leverages the core strengths of both YouTube and Google," Aaron Zamost, a YouTube spokesperson, told the E-Commerce Times. "We hope to make it easy for anyone — from the largest of advertisers to everyday users — to use this program to get their videos in front of the audiences that they want to reach."
Sponsored Videos
Here's how it works, according to Zamost: "First, you decide which of your videos you want to promote. Then you decide which search terms you want to target. Our easy-to-use automated tools help you set daily spending budgets and place bids in an automated online auction, so when people use YouTube to search for videos, relevant sponsored videos are displayed alongside the search results."
Sponsored Videos is the second attempt in as many months by Google to create new revenue streams for YouTube. In early October, Google announced a click-to-buy feature that lets YouTube users click on advertisement links that lead them to products on Apple's iTunes store and Amazon.com.
YouTube also runs in-video ads that appear over the bottom 20 percent of the video, mostly for short videos. YouTube also has contests where users can create their own advertisement using licensed content. For example, users can download a tool that enables them to create a movie trailer for upcoming feature film releases.
Not a Game Changer
One Wall Street observer expressed skepticism that Sponsored Videos would bring in significant revenue.
"It's certainly an interesting idea and they're leveraging something they know a lot about," Steve Weinstein, an equity analyst at Pacific Crest Securities, told the E-Commerce Times. "But I'd be surprised if it generates meaningful revenue any time soon."
The problem with the new initiative is that advertisers are charged when a user clicks on an ad.
"If you have to buy ads to sell ads, it gets difficult," Weinstein said. "There are examples where this would be beneficial, like if you're trying to promote a movie. There are opportunities. But I don't think it's a watershed event that will change anything."
What Took So Long?
As Weinstein pointed out, Google is leveraging what it does best — sell search advertising — against YouTube — a video asset that brings in massive amounts of Web traffic.
Why did it take so long to launch the new feature?
"The Google and YouTube philosophy is one of innovation and experimentation," YouTube's Zamost said. "We've tested lots of different kinds of advertising over the past year, and we are constantly working to develop the right advertising format, for the right content and environment on YouTube."
Google is just being prudent in its approach to transforming YouTube into a money maker, Weinstein said.
"They haven't had YouTube that long," he said. "I think they were trying to evaluate what they can and cannot do in terms of the kind of content they have, so they've moved in a slow and deliberate way. That's smart. You want to get the audience to a critical mass and not cause any disruptions."