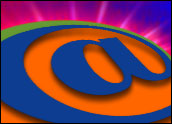 If you haven't done so yet, it may be time to consider adding third-party industry e-newsletter advertising to your marketing mix. Online advertisements can motivate your audience to act. According to a recent engineering trends survey, 87 percent of respondents stated they visited an advertiser's Web site after viewing an online advertisement — an impressive number.
E-newsletter advertising offers a number of benefits that marketers might overlook. By selecting an industry e-newsletter with broad distribution, you can gain visibility among prospects that will be receptive to your message, both in new markets and with prospects that are hard to reach.
Additionally, you don't have to manage the list of recipients, produce the content or distribute the newsletter. That leads to cost and time savings because there are fewer demands on your internal resources.
Finally, by advertising in an opt-in e-newsletter, your advertisement gets delivered directly to your recipient's inbox, where it can command attention because recipients are choosing to read the e-newsletter. As you consider your e-newsletter advertising strategy, here are several "do's and don'ts" to keep in mind.
Do: Set Your Objectives Up Front
As with any marketing program, when choosing which e-newsletters to advertise in, you must first know the audience you want to reach, the purpose of your advertising campaign and how you will measure success.
Your purpose might be to raise the visibility of your brand, announce your company's attendance at a trade show, launch a new product, or generate leads with a compelling offer. All of these purposes can be achieved through the right e-newsletter advertising. Purpose should drive your content. For example, if you are promoting a new product, you'll want a photo of your product; if you are offering a white paper, you'll need a short, compelling pitch.
Measurements of success could be the number of people who click on your ad or the number who accept an offer (such as a white paper download) after clicking on your ad. You may also choose to measure effectiveness by the number of page views or visits to specific areas of your Web site.
Do: Perform Due Diligence on Potential Media Partners
With marketing objectives in hand, evaluate potential e-newsletter publishers in the market segment you want to reach. Ask the publisher for both the number of subscribers (including effective circulation and delivered number) and a subscriber profile, preferably by industry and job function. A quick glance at the subscriber profile and you'll know if you're targeting the right audience.
Also ask the publisher how they build their list. Renting, buying or adding names through affiliate programs could be a red flag. The best lists are opt-in only, where the recipient has specifically requested to receive the e-newsletter, reducing the chances it will be blocked by spam filters or deleted unopened. With an opt-in subscriber base, your advertisement is much more likely to show up in the recipient's inbox and be noticed and read. Plus, opt-in subscribers generally recognize the company identified in the "from" field as a reputable one.
Look for e-newsletter publications that provide flexibility in the price/value equation. For example, you might be willing to pay a premium for higher placement in the e-newsletter, more or bigger images, more lines of copy, animated ads, or additional links to your Web site. On the other hand, you might want to start with a smaller ad if you're on a tight budget. Remember to keep reach and targeting top-of-mind: You may pay premiums for a targeted audience, but the investment may be worth it.
Don't: Advertise One Time Only in an E-Newsletter
Marketers know that doing something once is not much better than doing nothing; frequency is what works in marketing, and the same holds true with e-newsletters. Find an e-newsletter publisher that is willing to work with you to create an appropriate package of advertisements matched to your objectives.
Some of your ads might be premium placements and others standard. You want to maintain some consistency and frequency to be sure you get your message out, to gather enough data to measure effectiveness and to increase your brand's unaided or top-of-mind awareness.
Don't: Forget Your Web Site
Unlike a print ad, an online ad in an e-newsletter allows your audience to take immediate action on your offer, such as clicking to download a white paper. Therefore, you should develop a landing page on your Web site that is specific to fulfilling your offer and allows you to capture leads. It is unlikely this page is your home page.
To create continuity and let your audience know they've come to the right place, your landing page should use similar visual elements, headlines and language as your ad. Include a form for lead capture (if this information is not provided by the publisher) and include your e-mail address and phone number as well.
Do: Track Results
Your e-newsletter publisher should be able to provide statistics about the performance of your ad, including the number of clicks on your ad and the click-through rate. If your ad points to a landing page on your own Web site that's specifically tied to your campaign, you can track conversions by the number of forms filled out. Throughout your campaign, you can experiment with different ad formats — including headlines, body copy, and links — and landing pages to find out what works best.
By considering the "do's and don'ts" above, marketers can successfully develop and implement an e-newsletter advertising strategy that delivers branding, exposure and qualified leads among a targeted audience.
---
Angela Hribar
is chief sales and marketing officer of
GlobalSpec
, a specialized vertical search, information services and e-publishing company serving the engineering, technical and industrial communities.
---