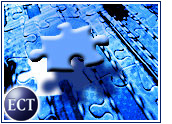 Yahoo! (Nasdaq: YHOO) announced it has acquired more than 98 percent of all outstanding shares of HotJobs (Nasdaq: HOTJ) stock and will move quickly to fold the job board into its network of sites.
When a tender offer expired at midnight Friday, Yahoo! had acquired 32.9 million shares of HotJobs stock, with another 5.4 million pledged to be sold, according to the company. Taken together, that is 98.6 percent of all outstanding stock in New York-based HotJobs.
Closing Fast
The deal closed less than two months after Yahoo! surprised many observers by making an unsolicited US$436 million offer for HotJobs, which at the time was awaiting clearance from the U.S. Department of Justice (DOJ) to move forward with a planned merger with Monster.com parent company TMP Worldwide.
But that deal had been bogged down for six months in the governmental review process — a process that Yahoo! said in its offer letter it could shorten considerably. Despite Monster's claims that the Yahoo! deal had negative tax implications, HotJobs said just after Christmas that it would accept the portal's offer.
Yahoo! delivered on its promise of a fast closing in late January, when the DOJ granted the merger a shortened waiting period.
Eyeing Synergies
By acquiring HotJobs through a tender offer, Yahoo! did not have to put the deal to a shareholder vote, which also helped shorten the process.
According to analysts, Yahoo! now must figure out how best to leverage HotJobs' and its own strengths to compete in a hotly contested market space.
Morningstar.com analyst George Nichols told the E-Commerce Times that while HotJobs will reduce Yahoo's reliance on ad revenue, questions remain about the price the portal paid.
"I think this will virtually ensure [Yahoo!] will meet its stated goal of reducing ad exposure from roughly 76 percent of sales in 2001 to 50 to 60 percent by 2004," Nichols said.
Still, he added, "It may take a while for the acquisition to earn a good return on the purchase price. After all, Yahoo! paid a sizable 60 percent premium to HotJobs' market value."
A larger question, however, may be whether Yahoo's purchase can turn it into a market leader in the online jobs space, Nichols said. While Yahoo! has been actively diversifying and exploring new markets, many of the company's moves have made it a player but not a leader.
"For example, its purchase of Launch.com still does not make it a market leader in music services. And its forays in auctions and personals have met with limited success relative to EBay and Match.com," Nichols said. "Even with the latest acquisition, it will trail far behind market leader Monster.com, and Careerbuilder … will not be too far behind."
Prevailing Wisdom
That feeling seems to be shared by other analysts as well.
"I see a number of positives," Derek Brown, an analyst with W.R. Hambrecht & Co., said in a report. In addition to providing non-advertising revenue for Yahoo!, HotJobs will give its acquirer access to nearly 8,000 corporate customers, which then will become potential clients for the portal's growing menu of enterprise services.
Brown added, however, that he maintains a neutral rating on Yahoo! because its valuation remains high relative to earnings.
Forrester Research analyst Charlene Li, meanwhile, said the deal has the power to "supercharge the online recruitment business."
"While still well behind Monster.com, Yahoo! can leverage its strong user relationships and HotJobs' recruiter sales force to quickly close the gap," Li said.
Offer Stands
Yahoo! said it will move quickly to merge HotJobs into its subsidiary, HJ Acquisition Corp.
Holders of outstanding HotJobs shares will be eligible to convert them into a fraction of a Yahoo! share plus $5.25 in cash, according to the company.