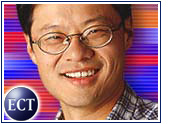 Yahoo! Inc. (Nasdaq: YHOO) announced Tuesday that it posted better-than-expected results for the third quarter, topping analysts' earnings estimates by a penny per share. Revenue rose 90 percent from a year earlier.
While the results would appear to show the slowdown in Internet ad spending this year has not hurt the company, Yahoo! shares dropped nearly 21 percent in trading Wednesday, falling 17 5/16 to 65 3/8. Revenue growth, while strong, did not match the triple-digit increases seen in recent years, reports said.
Ad Spending Slowdown
Because Yahoo! is one of the biggest Internet companies, as well as one of the first to report third-quarter results, the news may be viewed as a predictor for the e-commerce industry. Several companies have warned of revenue shortfalls resulting from belt-tightening at dot-com companies, which have been cutting back on advertising.
Yahoo! did see some of that trend in the quarter. Yahoo! chief financial officer Sue Decker said in a conference call that the number of customers at the end of the quarter — 3,450 — was "down modestly" from the second quarter's 3,675, "due to the pressures facing some of our customers."
Revenue Up
Revenue at the Santa Clara, California-based Internet company rose to $295.45 million (US$) from $155.86 million in the same period last year. Pro forma net income — excluding charges, amortization, taxes, gains and stock compensation — rose to $81.09 million, or 13 cents per diluted share, from $38.49 million, or six cents, in the same period last year. Analysts were expecting earnings before items of 12 cents per share.
Net income, after all charges, was $47.67 million, or eight cents per diluted share, up from $11.07 million, or two cents, a year earlier.
E-Commerce 'Solid'
E-commerce was strong, with transactions over the company's network of stores growing 300 percent from last year's third quarter and auction transactions rising more than 400 percent.
Total transactions, at $1 billion, "remained solid" during the quarter, Yahoo! said. Barnes & Noble, Costco, Dell, FAO Schwarz, Hewlett-Packard, Kodak, Ritz Camera, Spiegel and Visa all joined or renewed agreements with Yahoo! during the quarter.
High Rankings
The company claimed more than 166 million users during September. As of August, Nielsen//NetRatings found the Yahoo! network reached 60.6 percent of the combined U.S. home and work audience, ranking it No. 1 among work users and No. 2 among home users.
The site was also No. 1 in average time spent on each visit — 98 minutes. Media Metrix ranks it No. 1 in month-to-month visitor retention and No. 1 in Europe and Japan.
Overall, traffic in September averaged 780 million page views each day, up from 680 million in June. The Japanese portal averaged 112 million page views per day in September, up from 85 million in June, while Yahoo! Europe's traffic averaged 41 million page views per day in September.
The company did not provide year-ago figures for Europe.