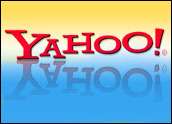 Beleaguered Internet portal Yahoo is about to wrap up its search for a CEO to replace cofounder Jerry Yang. An announcement could come as soon as this week.
Two candidates have emerged as the company's probable next leader: Carol Bartz, who is former CEO of AutoDesk; and Susan Decker, Yahoo's current president. Former Vodafone Group CEO Arun Sarin has removed himself from consideration for the top job at Yahoo, according to press reports.
For its part, Yahoo remains mum on its leadership situation.
"We're declining to comment on all the speculation about this," Kim Rubey, a Yahoo spokesperson, told the E-Commerce Times.
The company first started its search for a new CEO in November.
Bartz and Decker
Bartz, 60, ran AutoDesk, a San Rafael, Calif.-based maker of engineering software, from 1992 to 2006. She is also a former Sun Microsystems executive and is a director at both Intel and Cisco Systems.
Decker was executive vice president and CFO of Yahoo from 2000 to 2007. Prior to joining the company, she was global director of equity research at investment bank Donaldson, Lufkin & Jenrette. She was with DLJ for 14 years.
However, neither candidate is the type of CEO Yahoo desperately needs, said Colin Gillis, director of research at TheStreet.com.
"Yahoo needs a charismatic, strong, visionary leader," Gillis told the E-Commerce Times, "because the company has been beaten up, its morale is bruised, and the employees need to be told that they can win and that they're loved."
Yahoo needs a "go-get-'em guy" like Apple CEO Steve Jobs or Tim Johnson, head of sales at rival search engine powerhouse Google, Gillis said."That's the caliber of candidate that would cause excitement at Yahoo again."
Appointing Bartz as CEO would send a signal to Wall Street that Yahoo intends to try and reinvent itself and regain its place as a dominant presence on the Internet, said Gillis.
"I don't know what effect [Bartz's appointment as CEO] would have in terms of a Microsoft deal, other than that a deal probably wouldn't be done quickly, because she would want to investigate her options," Gillis speculated.
As for Decker, Gillis doesn't give her much chance of landing the CEO spot.
"Susan Decker is a nonstarter," he said. "Too many of the other shareholders, in my opinion, view her as a component of the old regime that has gotten Yahoo into the spot it's in."
Mystery Third Candidate
Though Bartz and Decker have emerged as potential candidates, it's possible there is a third candidate in the mix, Gillis said.
"I would guess that the third candidate will be one of the board members from Carl Icahn's group," Gillis speculated.
Icahn, an activist investor, controls 5.5 percent of Yahoo's shares and led an attempt in 2008 to have Yang removed as CEO so a deal to sell the company to Microsoft could be consummated. Later, the dispute between Icahn, Yang and the rest of the Yahoo board was settled, enabling Icahn to appoint two directors to Yahoo's board: former Nextel Partners CEO John Chapple; and Frank Biondi, who leads the WaterView Advisors private equity group, and is a director at such companies as Hasbro, Amgen and Cablevision.
"If you get Frank Biondi or John Chapple, then you'll see a deal with Microsoft fast," Gillis speculated. "They'll cash-cow Yahoo to death by selling search, cutting heads, and driving profitability and cash flow. Maybe that's the right decision."