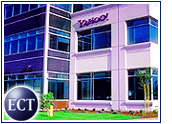 Seeking to beef up its auction offerings in the face of declining listings, Yahoo! (Nasdaq: YHOO) said Tuesday that it had forged an alliance with reverse auction provider eWanted.com.
The partnership will give Yahoo! Auctions users access to eWanted's offerings, which include both fixed-price business-to-consumer (B2C) sales as well as reverse auction services aimed at consumers and businesses.
Yahoo! Auctions senior producer Brian Fitzgerald said the agreement supports the company's auctions strategy, which is aimed at creating "a higher quality experience" for bidders and sellers.
Terms of the deal were not disclosed. Santa Clara, California-based eWanted, which was founded in 1999, is privately held.
Also on Tuesday, Yahoo! announced a content partnership with SmartMoney.com, a deal that will provide market news and advice columns for Yahoo's finance section.
More Choices
eWanted will be integrated into the Yahoo! Auctions area with co-branded pages, giving buyers a choice of either a traditional consumer-to-consumer auction from Yahoo! or a B2C auction through eWanted.
Among the areas targeted by the partnership are antiques, art and collectibles, automotive, computers, memorabilia, and toys and games.
"Yahoo! can use our service as an extension of their buying and selling capabilities," said eWanted vice president Steven Nerayoff, adding that the alliance will offer Yahoo! consumers increased options.
Auction Tailspin
Yahoo! has spent considerable time recently defending its decision to charge listing fees at its auction site, a move that reportedly caused a 86 percent plunge in items listed on the site.
Yahoo! said recently that the change has resulted in more completed sales, with the number of items being sold per listed auction up over 500 percent.
Still, Yahoo! has struggled to keep pace with auction leader eBay, which made news of its own on Monday by announcing a partnership with Microsoft under which the two will market e-commerce solutions for businesses.
Analysts say that eBay's controlling share of the auction traffic gives it a major advantage over its competitors.
Pressure Points
Yahoo! is facing even more scrutiny than usual, ever since the announcement last week that Tim Koogle would give up his position as Yahoo! chief executive officer.
That news, coupled with another earnings warning from the major Web portal, prompted a nearly day-long halt in trading of Yahoo! shares on the Nasdaq and a subsequent drop in the stock price.