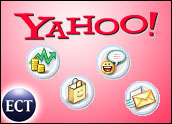 Yahoo and Bebo have forged a strategic partnership focusing on display advertising, Yahoo Answers and a branded toolbar, the companies announced Wednesday.
Under the agreement, Yahoo will sell the majority of Bebo's display advertising in the United Kingdom and Ireland, reaching about 11.6 million users, according to comScore estimates. Bebo is a San Francisco-based social networking site that reports a membership of 38 million users worldwide.
The partnership will also allow Bebo to offer its users Yahoo Answers, which claims a global audience of 84 million and 250 million answers, comScore says. In addition, Yahoo and Bebo are developing a new Bebo Toolbar that will enable Bebo users to monitor their social network even when they are not on the site.
Quality Interactions
"Bebo is the No. 1 social network in the United Kingdom and Ireland, and has become the online destination for the elusive 13-24 year-old demographic," said Joanna Shields, international president at Bebo.
"The partnership with Yahoo enables us to focus on custom sponsorship campaigns and groundbreaking original productions with the knowledge that our display advertising is handled by a partner that guarantees the highest quality ad for each user interaction," Shields added. "Yahoo's scale, experienced sales force, advertiser relationships and industry leading online advertising capabilities will allow us to do just that."
The UK online advertising market leads the world for share of advertising spend online, with Pounds 2 billion (US$4 billion) spent in 2006, the companies said, citing the UK-based Internet Advertising Bureau. The Internet's share of all advertising revenues in the United Kingdom is 11.4 percent, compared with a global average of just 5.8 percent, they said.
Yahoo began providing search on Bebo in May; the new offerings are slated to be rolled out during the fourth quarter of this year.
Ad Ambitions
"This exclusive partnership is the next step of our ongoing strategy to build the largest and most effective online advertising network," said Toby Coppel, managing director for Yahoo Europe.
"Working with Bebo gives advertisers the opportunity to reach the important 13-to-24-year-old age group," Coppel added. "The partnership means we can offer Yahoo Answers and search services to Bebo's highly engaged audience."
The news comes hard on the heels of Yahoo's announcement last week that it is acquiring global ad network BlueLithium. It also reinforces the growing trend in which portals and publishers are increasingly becoming more like ad networks themselves, Andrew Frank, research vice president with Gartner, told the E-Commerce Times.
"Yahoo is adding to a pretty impressive stable of partnerships with eBay, the newspaper consortium they've put together, and others," Frank said. "Bebo is a particularly attractive one given not only its large audience but the fact that it's a hot category."
Filling a Hole
For its part, Bebo will gain from the benefits of Yahoo's targeting capabilities to improve CPMs (cost per mille, or cost per thousand viewers) through techniques such as behavioral targeting and Yahoo's Smart Ads service, which offers the ability to configure ads on the fly to optimize for a particular audience, Frank noted.
"And then, of course, there's the Yahoo ad sales force," he added.
Each of Yahoo's primary competitors — namely, Google and Microsoft — already has a comparable deal in place, Greg Sterling, founder of Sterling Market Intelligence, told the E-Commerce Times. "Google has a partnership with MySpace, with revenue guarantees, and Microsoft has a deal with Facebook," he explained.
"This is a valuable partnership that will fill a clear hole in Yahoo's offerings," he said. Although Yahoo has had Answers, del.icio.us and community components, "there has been a glue missing," he said. "This will be a desirable base for Yahoo, with the younger demographic."
There had been rumors that Bebo was an acquisition target by Yahoo, and "I would not be surprised if they were accurate," Sterling added. "I also wouldn't be surprised if Yahoo makes another run at it."