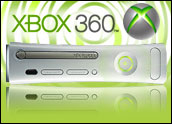 Microsoft will mark the fifth anniversary of its Xbox Live online gaming site Thursday, and to celebrate, it's offering members of the Xbox Live community a chance to download a free Xbox Live Arcade game. The console maker will also debut a new category of downloadable games, giving Xbox 360 owners a chance to travel back in time and experience some of the games that helped the original Xbox become a success.
Since the site launched in 2002, Xbox Live has signed up more than 8 million gamers speaking nine different languages in more than 26 countries around the world, according to Microsoft.
The free download is available from 12:01 am PST, Nov. 15 through 11:59 p.m. Nov. 16. In addition, original Xbox Live Members who joined the site in 2002 will receive 500 free Microsoft points.
Oldies but Goodies
Following the system update that Microsoft will begin rolling out on Dec. 4, Xbox Live members will have the option to download and own full Xbox games. Dubbed "Xbox Originals," the service will make available titles including "Halo," "Psychonauts," "Crimson Skies: High Road to Revenge" and "Fable." Other blockbuster titles spanning the most popular genres from action-adventure to classic role-playing games will also be up for grabs.
Gamers will have to shell out 1,200 Microsoft Points (US$15) per game for the disc-free downloads. Microsoft plans to continue adding to the launch lineup and expand the catalog of titles over the coming year. That will allow gamers to rediscover their favorite games from the previous console generation or take a look at a game they missed when it was originally released, it said.
Nintendo First
Microsoft is trying to grow content on Xbox Live, said Michael Pachter, an analyst at Wedbush Morgan.
"This stuff is available and free," he noted "[Microsoft has] nothing to lose. Nintendo did it first, but Microsoft has been talking about this for a long time," he added.
The Xbox Originals service is a value-added service that allows Microsoft to make money without any real risk, said Michael Gartenberg, a JupiterResearch analyst.
"It's a good move for Microsoft," he told the E-Commerce Times. "It's the notion of backwards compatibility and the notion of being able to sell the same content to a new audience."
Present Past
However, Microsoft's addition of backward compatibility, which will allow Xbox 360 owners to play games previously released for the original Xbox, comes just a few months after Sony announced that it has stripped the same functionality from the latest models of its PlayStation 3 console.
Nintendo has also made a large selection of its greatest hits, such as "The Legend of Zelda," "Super Mario Bros." and "Donkey Kong," available for download to the Wii gaming platform. PS3 owners wondering where their golden oldies are may simply have to wait a bit for the device maker to roll out its collection.
"It's a fairly mainstream activity, but it's not a critical thing companies have to do right away," Gartenberg explained.
"[Sony's] backward compatibility is offered through downloads," Pachter pointed out, "so it gives PS3 owners another reason to sign up for [Sony's PlayStation Network]. Sony has more catalog titles than anyone, and we will probably see a lot of them offered as downloads over the next few years," he concluded.