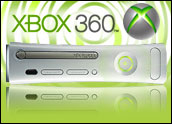 The Xbox Live community forums are buzzing loudly, but it has nothing to do with online gamers fragging each other in the much-anticipated new video game "Call of Duty: Modern Warfare 2." Some Xbox 360 users are ready to stage their own military coup against Microsoft after they were told this week that their Live accounts had been banned from the service.
"This banning crap has pissed me off," said one UK-based gamer. "I don't like it when MS tries to **** me," says another. "This is a joke. I cannot even link up my PC to stream media anymore!!! This is not acceptable," said another angry user. "I want answers."
Microsoft did have an answer for GamesIndustry.biz, saying a small percentage of Xbox Live users had been banned for modifying their consoles for the purpose of playing pirated games. The number of users kicked off is around 1 million, according to an InformationWeek report. An E-Commerce Times request for comment from Microsoft was not returned by press time.
Some angry Live users posting to Xbox forums say they weren't playing pirated games. Some of those, however, did say they had tinkered with the console to add a cheaper hard drive than the ones Microsoft sells, or were playing backup copies of games they had legitimately purchased. In those instances, users are being told by forum moderators that breaking the seal on a 360 console or playing backup games can constitute violations of Live terms of service and can result in lifetime bans for that console.
Of course, all this happens during the same week that "Modern Warfare 2" is expected to keep online gaming addicts firing away at each other. Could that be the reason for Microsoft's pre-emptive strike?
Going After Pirates – and Cheaters
The practice of "modding" consoles goes back to the days of the original Sony PlayStation. Console chipsets are tinkered with to allow wanna-be developers to play homebrewed games, along with backup copies or illegally pirated titles. Modding has indeed become a winked-at subset of the gaming industry; some console makers and publishers have adopted a laissez-faire attitude toward it since it is a byproduct of intense interest in gaming and a potential unique source for new development. Some popular legitimate games started out as mods. Perhaps the most famous example is Valve's "Counter-Strike," a user-developed variation of its "Half-Life" game.
Modding, however, can also be done to give a gamer an unfair advantage when playing against others online or play pirated copies of games.
With the growth of piracy and online gaming, Microsoft may be taking a stand for those who are tiring of online cheating, said gaming guide author David Hodgson. "I think [Microsoft] has been doing this for a while, but this is more of a mass maneuver," Hodgson told the E-Commerce Times. "Microsoft's always taken a dim view of this. In the past couple of years it's been less about people tinkering and more about people downloading and cheating."
Is there a chance that Microsoft's zero-tolerance policy will permanently turn off a big portion of its hardcore gaming base? "I firmly believe there's a larger hardcore base that's fed up to the back teeth with people cheating, and I think that's the big reason why Microsoft did this," Hodgson said. "But it's also down to pirated software, and those two elements are well worth the sweeping change that Microsoft brought, irrespective of whether there's fallout or collateral damage."
As far as all this being tied to the launch of "Modern Warfare 2,", Hodgson said the process of banning takes a little time due to the investigation of tinkered chipsets in consoles. "It's more a coincidence, I think, but whether wittingly or unwittingly, this will have an effect on sales of 'Modern Warfare' and prompt people to buy legitimate copies of the game."
The Price of Piracy – and Bans
The Xbox Live terms of service make it clear that opening up the 360 box, playing pirated games or attaching unauthorized peripherals can get you booted from Live. It also says you give Xbox Live permission to go into your machine to find out if you've been doing any of those things: "Microsoft may, among other things: (a) restrict or limit access to the Service; (b) retrieve information from the original Xbox, Xbox 360 console, personal computer, and any connected peripheral device used to log onto the Service as necessary to operate and protect the security of the Service, and to enforce this contract."
When it comes to piracy, Microsoft has the big-stick approach that could be helpful for the entire industry, especially smaller, independent game makers. "As a voice of an independent game creator, [piracy] is a horrible thing," Corey Dangel, cofounder of Detonator Games told the E-Commerce Times. "We don't get to eat if people don't actually buy our games."
Other independent game makers have seen their budgets and revenues eaten up by the effects of piracy in recent months, Dangel said. However, he also knows there's a fine line Microsoft is walking with its take-no-prisoners approach, such as those being punished for something like adding a new hard drive in the wrong way. "A hard drive is a hard drive. That's like putting someone in jail for going five miles over the speed limit," Dangel said. "The way the system works, once the machine is banned, it's forever banned, the serial number is banned." Xbox Live gamertags can be re-used, but only on new, unmodified machines.