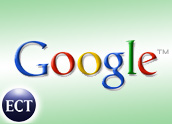 Google is either a major supporter of Net neutrality — the concept that all Web traffic from all companies should be treated the same — or is quietly working behind the scenes to set up its own Internet express lane with ISPs. The incoming Obama administration is either a big fan of Net neutrality, or its celebrated technology advisers are backing off their stances that no company's data traffic should get preferential treatment on the Web.
Monday's tech blogosphere headlines were a he-said, they-said festival, thanks to a Wall Street Journal story claiming that Google is seeking its own "fast lane" from cable and phone Internet service providers for its traffic. One of those companies isn't ready yet to make such a deal for fear it would violate FCC standards on Net neutrality, the newspaper reported.
Stanford professor and author Lawrence Lessig, an authority on Internet law, advocate for Net neutrality and Obama campaign technology adviser, has suddenly changed his mind and now says some content providers should be able to pay for faster speeds, the Journal also reported. Lessig is on various short-lists to be Barack Obama's new FCC chairman.
Denials and Explanations
Google is denying claims that it is backing off its support for Net neutrality. "Despite the hyperbolic tone and confused claims in Monday's Journal story, I want to be perfectly clear about one thing: Google remains strongly committed to the principle of Net neutrality, and we will continue to work with policymakers in the years ahead to keep the Internet free and open," writes Google's Washington Telecom and Media Counsel Richard Whitt in a Monday post on Google's Public Policy Blog.
The Journal may be confused by the concept of "edge caching," which involves placing local Web servers physically closer to the end users, Whitt writes. "Google has offered to 'colocate' caching servers within broadband providers' own facilities; this reduces the provider's bandwidth costs since the same video wouldn't have to be transmitted multiple times," Whitt said. "We've always said that broadband providers can engage in activities like colocation and caching, so long as they do so on a non-discriminatory basis."
That point is backed up by two Net neutrality advocacy groups. "Today's Wall Street Journal story is a fundamentally inaccurate portrayal of the current Net neutrality debate, both in terms of the corporate participants and the issues involved." Markham Erickson, Executive Director, Open Internet Coalition, told the E-Commerce Times. "It confuses two separate issues: the arbitrary manipulation of and discrimination against certain kinds of traffic traveling across Internet networks, and the ability of cable and telephone company operators to deploy network upgrades, such as edge caching of content."
Free Press was one of the Net neutrality advocacy groups responsible for getting Comcast in trouble with the FCC this past summer over its network management practices.
What the Journal article is describing is edge caching, Free Press spokesperson Ben Scott said. "It's a confusing issue and I think these (Journal) guys are good reporters," Scott told the E-Commerce Times. "I don't think they made a mistake intentionally, but what they're describing has been going on for years. It's like if you're in a big city and you order pizza from a delivery place near your house versus one that's far away. They both take the same highway, but the Domino's across the street is closer to you than the one across town. Caches just move the product physically closer to the customer."
Qualified Support
The practice of placing a Google machine within an ISP's facilities bears watching, Scott acknowledges. "What we're dealing with there is something that is a cause for concern, but it's not a Net neutrality violation. It raises the question of non-exclusivity. We need to make sure there's not some sweetheart deal happening for Google that wouldn't be available for anybody else."
At press time, the Wall Street Journal reporters had not responded to requests for comments from the E-Commerce Times. However, in their story Scott is quoted as saying that Google's plan is comparable to selling the right to special access, which runs counter to a culture of innovation.
"We think that Google denied everything that the Journal said they were doing," Scott told the E-Commerce Times. "From our perspective Net neutrality is bigger than Google. If they're not doing that, which appears likely, then great. They can still have a strong commitment to Net neutrality.
"If there's something going on there, we'll address it aggressively as we would any other company."
Changes in the Obama Rhetoric?
There is no evidence of policy changes on the part of President-elect Obama, Scott said.
The Journal was wrong in saying that Lessig has only recently come around to the view that ISPs can charge different rates for different speeds, Lessig said. In a post titled, "The Made-Up Dramas of the Wall Street Journal," Lessig writes that he made those views clear during Congressional testimony in 2006, where he also said he doesn't want to see content and applications providers assessed discriminatory pricing. Such practices would lead to ISP's giving preferential treatment to some companies over others, he said.
"Now no doubt my position might be wrong," Lessig writes. "Some friends in the network neutrality movement as well as some scholars believe it is wrong — that it doesn't go far enough. But the suggestion that the position is 'recent' is baseless. If I'm wrong, I've always been wrong."