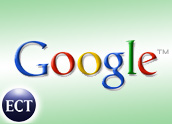 Google: The name conjures up images of a brilliant company, one able to anticipate customer desires and consistently deliver leading-edge technology more effectively than competitors. Having captured and kept a commanding lead in desktop search, Google has now set its sights on cell phones and mobile advertising.
Earlier this week, Google announced it's pushing its AdWords program onto the mobile platform. Sponsors will be able to show their advertisements on handhelds like the iPhone, the T-Mobile G1, and others that use full HTML browsers without having to redesign the ads specifically for mobile devices. The advertisers can even get feedback specifically on mobile ads to check a campaign's status.
Google has the potential to jump-start the mobile advertising market, which has had a slow takeoff. In addition to its recent AdWords effort, it's also deployed mobile search applications to popular smartphones like the iPhone, not to mention the fact that it has its own mobile software system, Android, through which it could presumably offer any number of creative advertising ventures. However, the company faces many challenges in its attempt to reshape the mobile sector.
The buildup to Android started several years ago. Google was searching for new markets to help maintain its hyperbolic revenue growth, and cell phones were literally blanketing the world. Given the market's mature status, the company tried to differentiate itself from other suppliers in this highly competitive space in a couple of ways. The platform is based on the Linux kernel, and Google took an open source approach to building its ecosystem whereas many other cell phones traditionally had relied on proprietary approaches.
Yet Android hardware is viewed more as necessity than an area of interest for Google. Experienced device makers like HTC, not Google, build the actual phones. "Google's focus is on advertising, and Android provides it with another advertising avenue," said Neil Strother, analyst with Forrester Research.
A Clear Difference of Opinion
What that avenue represents is unclear. The mobile advertising market is growing, but how big it is and how much growth it offers varies depending on whom one talks to. ABI Research expects mobile marketing revenue to reach US$24 billion in 2013, up from $1.8 billion in 2007; Forrester Research is on the low side, predicting revenue under $1 billion by 2012.
Analysts do agree on one item, however: "Carriers are not realizing much money now from mobile advertising," stated Alex Winogradoff, Research Vice President at Gartner, told the E-Commerce Times.
A variety of forces have limited the market's growth. Advertisers have yet to perfect a way to make ads play well and grab attention through cell phones' small screens. Accessing information via a handheld is often a cumbersome process for users. Cellular networks have been slow and unable to download complex graphic and video advertisements as easily as full-sized, broadband-connected computers. The phone market has been fragmented, making it difficult for third parties to design applications for it.
Timing on Google's Side
Google may be entering the market at a fortuitous time. "Many of the traditional barriers to mobile advertising have been gradually disappearing," Forrester's Strother told the E-Commerce Times. Handset capabilities have dramatically improved, and cellular networks have become more powerful, so carriers are better able to deliver compelling ads to consumers' handsets.
The first Android phone was introduced by T-Mobile in September. The hardware features seemed serviceable — a touchscreen, a slide-out keyboard, etc. — but none were strikingly new. Though the carrier said initial sales were greater than expected, the device didn't quite generate the "wow" factor evident when Apple introduced its iPhone. "Google is trying to differentiate itself with software," noted Bill Hughes, principal analyst at In-Stat.
The Android features a Google-designed browser paired with Google mini-applications, or widgets. The out-of-the-box software includes dedicated Internet and phone search buttons and comes with Google applications, including Gmail, Gtalk, Maps and YouTube.
The vendor is also banking on the notion that customers will find an open mobile operating system appealing. Google fostered the Open Handset Alliance, which is an open source community developing Android add-ons. Basically, anyone with the know-how to create a third-party application for an Android phone can peddle his or her wares at Android's central marketplace. In comparison, Apple's iPhone ecosystem is relatively closed. Third parties — including Google, incidentally — may create applications, but they must meet Apple's approval before appearing in its centralized marketplace. The Symbian operating system had been closed, but it is moving to a similar model as Android.
Where Are You?
Wireless operators have been looking for more than a decade at making the cell phone a key vehicle for advertisers. In particular, they want to make use of some handsets' ability to locate their users and provide ads keyed to that location. Some novel applications have begun to appear. One Google application uses the phone's camera as a bar code reader so that a shopper can scan a product's bar code and find similar products and pricing at nearby stores.
While Google has garnered a lot of attention, how it will fare in the cell phone market is unclear. "Some very well-known and well-run companies, such as Microsoft, Sony, and Qualcomm, have struggled to gain a foothold in the cell phone market," In-Stat's Hughes told the E-Commerce Times.
Indeed, competition is intense. The Symbian alliance now holds the market's top spot, RIM's BlackBerry has won a special place in the hearts of many mobile executives, Palm's Treos and Centros are still in play, Microsoft continues to search for ways to leverage its desktop dominance to propel sales of Windows Mobile, and Apple has made a big market splash.
Well Behind Market Leaders
Though 3 billion mobile devices have been sold, up until the G1 hit the shelves, Google had been behind zero of them. While competitors are delivering hundreds of millions of phones, Google's sales will be in the hundreds of thousands this year: Strategy Analytics predicts that 400,000 people will buy the G1 by the end of 2008. That number pales in comparison to the 1 million people who bought the 3G iPhone on its opening weekend. Unless and until Android-based phone sales pick up significantly, Google's mobile ad efforts will be guests on others' platforms rather than the master of the house.
If Google wants more users on its own platform, Android needs more amenities to entice potential customers. Right now, Android's marketplace has only a few dozen applications and games. The G1 lacks some features that business users might want — for example, it doesn't support Exchange mail
Also, Google is relatively unfamiliar with mobile advertising. This model places operators — not Google — at the center of the equation. They own the consumer relationships, control what data services are accessible, and understand user behavior and preferences. How the vendor will work with carriers is unclear. They tend to operate slowly and judiciously, an antithetical mindset to Google's outlook.
A Gruesome Twosome?
The search leader also has to figure out a viable advertising business model in the wireless space. With the Internet, service providers supply more or less a dumb pipe and do not get a cut of the advertising revenue. Whether that scenario can be achieved in the mobile market is unclear.
Google is a powerful name and a well-known brand. The company has been successful in areas such as search and advertising. Though its attempt to swing AdWords into the mobile space indicates a serious effort get its foot in the handset's door, it's unclear whether or not its string of successes will continue in the mobile advertising arena.