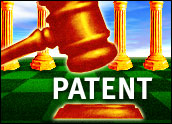 The Bush administration upheld the U.S. International Trade Commission's ban on the import of cell phones containing Qualcomm chips Monday, prompting the vendor to announce it will appeal and renew its request for a stay on the ban.
"I have decided to permit the limited exclusion order and cease and desist order … to become final," said U.S. Trade Representative Susan Schwab in announcing her decision.
"While we recognize legitimate concerns that certain market participants and others have expressed regarding the potential effects of these orders, we believe that steps are being taken to address those concerns," Schwab added. The Department of Homeland Security, in particular, "has advised that it does not believe there are public safety risks sufficient to justify disapproval of the ITC's limited exclusion order."
In upholding the ban, Schwab said she was "continuing the practice of successive administrations" of disapproving the findings and orders of the ITC only in "extraordinary cases."
A 'Tricky' Case
The ITC's ban, issued in June as a result of repeated complaints from rival Broadcom that Qualcomm was infringing on its patents, prohibited any further import of new, 3G phone models containing chips made or designed by San Diego-based Qualcomm.
"This case is tricky in that the imported items found infringing — chips and circuit boards — are employed within various products such as PDAs, deemed downstream products for an infringement determination," technology attorney Raymond Van Dyke told the E-Commerce Times.
"At times, general exclusion orders are granted where the infringement is pervasive and it's difficult to ascertain a source," Van Dyke explained. "Here, a more limited exclusion order was deemed proper by the U.S. trade representative and not adverse the U.S. economy and consumer interests."
'Gratified by the Decision'
Broadcom, not surprisingly, welcomed the decision.
"We are gratified by the decision of U.S. Trade Representative Susan Schwab not to intervene in this case," said David Dull, Broadcom's senior vice president and general counsel.
"This decision strengthens the intellectual property rights of all U.S. companies, not just Broadcom, and sends a clear message to all those who would seek to escape the consequences of their patent infringement," Dull said. "In upholding the ITC remedy, the administration is also encouraging a market-based solution to patent issues that is in the best interests of American consumers, U.S. companies and global patent protection."
Multiple Blows
Qualcomm, however, denies Broadcom's infringement claims, which, for the purposes of the trade ban, focus primarily on power conservation technologies for cell phones.
"We are committed to preserving the enormously successful mobile broadband industry in the U.S. and to protecting and advancing the significant gains that have already been achieved in communications, disaster preparedness and emergency response," said Paul Jacobs, CEO of Qualcomm.
"We will pursue all legal and technical options available to us to minimize the impact of the ITC order on consumers, our customers and the entire wireless industry," Jacobs added — including appealing and renewing its request for a stay on the ban.
Aggravated Misconduct
In related news, Qualcomm also took a blow Monday when a San Diego federal court ruled that Qualcomm engaged in aggravated litigation misconduct and intentional abuse of industry standards with respect to two of its patents for digital video technology. Concluding that Qualcomm had thereby waived its rights to enforce all claims of the two patents, the court ordered the company to pay Broadcom's attorney fees, expenses and costs.
"Qualcomm acknowledges the seriousness of the court's findings and reiterates its previous apology to the court for the errors made during discovery and for the inaccurate testimony of certain of its witnesses," the company said. Nevertheless, it plans to appeal that court's ruling as well.
Widespread Concern
Myriad observers and participants in the cellular market have expressed concern about the effects of the ban, many of them focused on the potential safety implications.
"We're disappointed," Joe Farren, a spokesperson for the Cellular Telephone Industry Association, told the E-Commerce Times. "We felt the ITC's order inappropriately affected nonliable third parties like consumers and public safety groups. We think it could have negative effects on the economy and the rollout of broadband.
"The delay in these types of 3G handsets getting into the hands of public safety organizations could affect wireless communications that public safety relies on," Farren explained.
Indeed, a study from The Brattle Group last month predicted that the import ban would "impose substantial economic harm on consumers, producers and the broader U.S. economy." Specifically, the study's authors concluded that the ban would cause direct harm to consumers and vendors of between US$4.3 billion and $21.1 billion, depending on how long it lasted.
'A Great Quarter'
Qualcomm's infringing chips are used by a number of cellular vendors, including Verizon Communications. Yet in a deal worked out directly between Verizon and Broadcom, the two companies have arranged a "licensing and strategic alliance agreement," thereby allowing Verizon to effectively sidestep the problem.
Whether Qualcomm or other vendors will follow suit remains to be seen.
"This is a blow to Qualcomm's legal position, but it seems money can make the problem solvable," Neil Strother, a wireless analyst with JupiterResearch, told the E-Commerce Times.
"Qualcomm just had a great quarter, so I'm not sure anyone's crying too hard for them," Strother added.
Qualcomm's stock fell $2.07, or 4.9 percent, to $39.71 in Tuesday morning trading. Broadcom's stock, meanwhile, fell $1.27, or 3.8 percent, to $32.17.