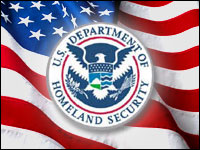 The U.S. government is tapping into the private sector to head up a new bureaucracy to help fend off cyber-attacks. The Bush administration is bringing in Silicon Valley entrepreneur Rod Beckstrom to head up the National Cyber Security Center, according to news reports.
The government created the new center in January amidst reports of increased fears that computer systems across the U.S. were susceptible to attacks.
Veteran Entrepreneur
Beckstrom is a longtime entrepreneur who recently created Twiki.net, a firm that supplies an open source wiki software system to businesses.
Beckstrom also is co-author of The Starfish and the Spider: The Unstoppable Power of Leaderless Organizations, a book in which he wrote about the advantages of decentralized networks.
"I've taken a look at his book; he's an interesting guy," Charles King, principal with Pund-IT, told the E-Commerce Times. "He's been around the industry for a long time. He's on the Environmental Defense Fund board and also involved in some micro-lending stuff."
It would be interesting to see how Beckstrom applies the ideas put forth in his book to the federal government, Kind noted.
"I don't know what he's going to do when he gets into a bureaucracy that's as entrenched as the federal bureaucracy is," he said. "From one standpoint, I think this: Who better to bring a sense of dynamism to an organization that obviously needs some dynamism in moving information authority among disparate groups? The federal government has been so consistently behind the times in its high-tech efforts — more power to them."
Presidential Directive in January
President Bush authorized the cybersecurity center in January and issued a directive to expand intelligence agencies' role in monitoring Web traffic to guard against attacks on government computer systems. The center will chiefly be responsible for gathering information from numerous intelligence agencies, including the FBI, National Security Agency and Department of Defense, about the vulnerability of government computer systems to hackers, according to published reports.
Beckstrom would report directly to Michael Chertoff, the secretary of the Department of Homeland Security.
The appointment is peculiar, Yankee Group analyst Laura DiDio told the E-Commerce Times. "My first thought is: Why are they even talking about this? They created this by a classified presidential order in January, and now they're announcing the appointment? To me, when they do this, they've blown it."
Gartner security analyst John Pescatore voiced similar skepticism.
"Taking a political position like this, reporting to Chertoff, nine or 10 months before the administration changes, is a little odd," Pescatore told the E-Commerce Times.
Transition Can Be Rough
He pointed out that recruits from private industry don't always work out well for the federal government, citing Greg Garcia, who had been vice president of information security programs and policy at the Information Technology Association of America, was appointed as assistant secretary for cybersecurity and telecommunications at Homeland Security in September 2006.
"And he lasted, what, a year, year-and-a-half?" Pescatore said.
It's a challenge, to say the least, for an outsider to get things done in government systems, he noted. "It usually takes experience in getting things done in government."
This particular challenge could be even more nettlesome for Beckstrom, Pescatore added.
"The cybersecurity initiative — all the monitoring of government networks — is sort of a big deal but it requires getting a lot of cooperation across a lot of government agencies," he continued. "I worked for the government for the first five years of my career and did government contracting for 10 years after that. It seems a little naive that they'd think somebody without government experience can come in and get things done.
"I guess there could always be a first time, but I sort of doubt it."