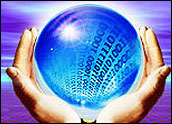 It is safe to say that every company is expecting an economic recovery. And while predicting the time frame for its arrival is far from an exact science, experts say wise companies have already decided how they will react when the long-awaited turnaround begins.
Of course, after three years of dealing with slow economies, global uncertainty and layoffs, some firms may worry that their expansion muscles have turned to flab. This is a valid concern, because the first few moves enterprises make on the road to economic recovery can determine their future success.
"If the stars align perfectly, there could be considerable pent-up demand for computer equipment and services released," Aberdeen Group chief research officer Peter Kastner told the E-Commerce Times. "Some companies may get caught short, but I think most have been waiting for the turnaround for a while."
So, what do companies need to know about returning to growth mode after a period of dormancy or outright decline?
Road to Perdition
Relearning how to buy technology may be the hardest lesson for a newly growing company, since so many companies overdid it last time around.
"Very few companies strike just the right balance," US Bancorp Piper Jaffray analyst Safa Rashtchy told the E-Commerce Times. "Many companies may be forced into purchasing updated equipment since buying has been on hold for so long and some have built up at least modest cash reserves. They can't put it off forever."
But how should an enterprise go about making those purchasing choices? Rashtchy said more decisions will be long-term in nature than in the past, putting vendors that have real value propositions, with solutions that can incorporate future technology advances, in a good position.
Old School
When it comes to stocking up on the most important fuel for growth — good workers — much depends on how carefully a company pared down during the slump, according to John A. Challenger, CEO of Challenger, Gray & Christmas.
"There will be no shortage of qualified workers with high levels of skill," Challenger told the E-Commerce Times. "The trick will be finding the right ones and doing it quickly."
He noted that most companies will wait for meaningful signs of a recovery, such as advance orders or signed deals, before hiring again. That strategy will require quick turnaround when it comes time to hire, which is much easier if good people were retained in management positions and if layoffs were carried out with care.
Bringing Them Back
"A lot of good workers may still be waiting for that call," Challenger said, noting that benched workers also know their company's culture and have some basic training that can help them return to full speed rapidly. He said he expects a spike in use of contract workers as a recovery materializes, because companies can quickly gain employees in this way without committing to long-term costs.
Laid-off workers may be willing to come back for less than a company was paying previously, but caution must be used in this arena. If workers feel underpaid, after all, morale will suffer.
"People expect salaries to have corrected themselves," Challenger said. "But they also expect companies to behave fairly."
Room for Deals
Acting promptly can help businesses in other ways too. Analysts say there will be deals aplenty on the way up — even more so than during the dip.
"Until it's clear there's definitely a recovery under way, the impulse among vendors will be to grab business as a hedge of sorts," Kastner said.
That may leave room for deal-making, particularly if a company is willing to sign a relatively long-term deal with a vendor, which may lower prices in exchange for the comfort of a multiyear contract.
There also may be a pinch in some areas, experts say, because many vendors have closed their doors since the boom days of the 1990s, leaving few contenders in such sectors as technology consulting and outsourcing.
In the end, companies that are prepared for an upturn will benefit most when the recovery finally arrives. Prudent planning will still be the watchword, but once that planning is in place, willingness to pounce on opportunities will be an advantage in a new world of renewed corporate expansion.