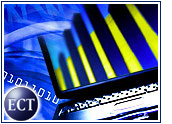 Fewer high-tech workers lost their jobs in 2002 than in 2001 as layoffs declined 33 percent, according to outplacement firm Challenger, Gray and Christmas (CGC). Strikingly, CGC reported there were only 4,496 layoffs by e-commerce companies in 2002, compared with more than 56,000 in 2001.
Even so, the total number of slashed jobs was high: 2002 saw 468,161 layoffs by companies in the telecom, computer, electronics and e-commerce sectors. In 2001, job cuts totaled 695,581.
But considering how the year ended, with cuts in the fourth quarter surging 46 percent compared with the third quarter, a meaningful recovery in the labor market still appears to be some time away, according to John A. Challenger, president of the Chicago-based firm. Just over 133,000 jobs were cut in the fourth quarter.
"It's far too early to forecast a turnaround in the job market," Challenger told the E-Commerce Times.
Sour Ending
In fact, the fourth quarter brought major layoff news or warnings from several high-tech bellwethers. Advanced Micro Devices said in November that it would lay off 2,000 people, or about 15 percent of its workforce. Around the same time, travel site Priceline.com announced plans to shed 50 workers and decrease use of consultants in the face of continued economic pressure.
The good news for high-tech is that job cuts in the sector represented a smaller percentage of all layoffs. But high-tech layoffs still accounted for 32 percent, or nearly one-third, of all job losses. In 2001, high-tech layoffs made up 36 percent of the total.
CGC said telecommunications firms paced the layoffs last year, making up more than half the total by shedding some 268,000 jobs.
Waiting for Proof
Because high-tech firms will only begin hiring in earnest after tech spending rebounds, Challenger noted, a significant uptick is not forecast until later in 2003 by most prognosticators.
"Telecommunications and the other high-tech industries will probably continue having troubles in 2003, which does not bode well for the workers who have managed to keep their jobs," Challenger said. "The biggest problem the sector is facing is the lack of new technology spending on the part of business."
All Quiet on E-Commerce Front
In addition, Challenger noted, "All of these industries have seen productivity gains, which will reduce their demand for workers even after demand picks up."
In terms of specific industries, cuts in the computer sector fell to 68,395 in 2002 from 131,294 the year before. In the electronics sector, 63,514 jobs were slashed in 2002 — less than half the 2001 total of 152,882.