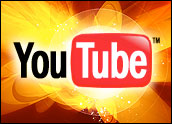 Warner Music Group has started pulling some of its songs from YouTube, a move that apparently reflects a breakdown in the renegotiation of a licensing agreement between the two sides.
Warner licensed its entire music catalog to YouTube just before the latter was acquired by search engine powerhouse Google for US$1.65 billion a few years ago.
YouTube also has licensing agreements with Vivendi's Universal Music Group, Sony BMG Music Entertainment and EMI Group.
Universal and Sony are also renegotiating their licensing deals with YouTube.
Source of Tension Unclear
YouTube confirmed that Warner had begun pulling its content from the site in a company blog last week.
"You may notice videos that contain music owned by Warner Music Group being blocked from the site," the YouTube Team wrote in the blog.
However, the company has been circumspect about the reasons behind the breakdown in negotiations with Warner.
"We work with the music industry worldwide — with major and independent labels and publishers, rights collecting societies, and with artists and songwriters directly — to build user-friendly licensing arrangements," the blog states. "That said, despite our constant efforts, it isn't always possible to maintain these innovative agreements. Sometimes, if we can't reach acceptable business terms, we must part ways with successful partners."
YouTube spokesperson Aaron Zamost declined to elaborate on the information in the blog.
However, the dispute could be rooted in how much online advertising revenue Warner receives from YouTube in exchange for licensing its songs to the popular site, speculated Gartner analyst Michael McGuire.
"What exactly is Warner looking for here?" he asked. "It may just be a particular number in terms of ad revenue."
Making Money on YouTube
Google's struggles to sufficiently monetize its expensive YouTube acquisition have been well documented in press reports over the last year.
However, YouTube's latest advertising initiative "appears to be working," at least for some companies, said Gartner's McGuire.
Perhaps Warner is negotiating with YouTube through the press, he suggested.
"We've seen this before in all sectors where a high-profile agreement is in question," said McGuire. "I don't think Warner has walked away from the negotiating table. It's just at an impasse, most likely."
Complex Licensing Deals
Content licensing agreements can get snagged on any number of issues. "I think we're going to see more of this type of thing," McGuire predicted.
YouTube and Warner could be at odds over how to tally the number of eyeballs and click-throughs generated by ads on YouTube, McGuire said.
"In the end, if your stuff is being measured by how many people are viewing it, you have to take that into consideration," he explained. "Are all content companies having problems with generating revenue or just some? Universal seems to be making some money at it. So, there is some money out there, but each content company is their own entity, and they negotiate based on what they want."