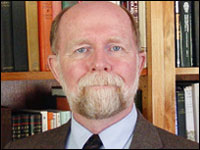 VMworld, VMware's signature annual user and partner event, is kicking off this week in San Francisco, so it seems worth reconsidering the company's recent acquisition of SpringSource.
Along with critical human assets, the deal brings a host of tested technologies to VMware, including the Spring Framework, a Java programming model that makes applications portable across open source and commercial application server environments, and the Hyperic application monitoring and management tools.
SpringSource is also the main contributor to Apache Tomcat and leads Groovy and Grails development, both critical open source Java development efforts.
Inevitable Destination
VMware has described SpringSource as a leader in open source enterprise and Web application development and management, and has said that the conjoined companies will develop integrated Platform as a Service (PaaS) solutions designed to be hosted at customer data centers or by cloud service providers. But what has Java development to do with VMware's core virtualization efforts — let alone the company's lofty cloud computing ambitions?
First, the intimate relationship between virtualization and cloud computing is undeniable. In fact, without virtualization, the notion of cloud-enabled data centers would evaporate, assuming it had ever coalesced in the first place.
For that reason, the cloud is a logical, even inevitable destination for virtualization-focused vendors including VMware. Indeed, during the past few months the company has markedly tightened its focus on cloud solutions.
No Physical Limitations
Most vendors, particularly traditional system vendors and their partners, tend to describe and develop cloud offerings in terms of IT provisioning: Take one IT infrastructure, virtualize and integrate servers into a computing pool or pools, then deliver those resources when and as they are required by applications, business processes and work groups.
In March, VMware took this concept a step further with vSphere, a cloud "operating system" designed to holistically aggregate, manage and provision pools of infrastructure resources — including processors, servers, storage and networking — into flexible, dynamic compute environments.
That was a considerable leap beyond many server-centric notions of cloud computing and most peoples' ideas of what VMware was all about, but the company also said that over time, it would provide the tools necessary to support federation between internal and external clouds, allowing companies to safely and securely erase the lines between their own IT resources and IT service providers.
By doing so, VMware intends to effectively remove the physical limits and limitations of traditional data centers, and allow organizations to consider computing and IT infrastructures in new, radically different ways.
Will the Enterprise Buy In?
So what does any of this have to do with the SpringSource deal? Quite a bit, actually. In the short term, VMware gains the technologies, brain trust and customers of a company that many consider a de facto leader in Java application development tools. In addition, SpringSource's well-established position as a contributor/leader in Apache Tomcat and Groovy on Grails should strengthen VMware's open source efforts and credentials.
Over time, SpringSource should help extend the value proposition of VMware's "limitless" cloud to Java application developers who may find a lot to like. VMware envisions Java customers and developers leveraging PaaS solutions to flexibly extend enterprise applications across vSphere-enabled internal and external cloud infrastructures, rather than being dependent on or beholden to specific vendors, app servers or middleware platforms, as they are today.
The crucial role that developers play in making and keeping an OS vital and relevant — particularly one like vSphere, which is in an emerging state — should also be noted.
This all sounds great, in theory, but will enterprises buy into VMware's vision? While there are certainly challenges ahead, the chances are quite good that they will.
For one thing, the company's enterprise clients (VMware solutions are used in a large majority of Fortune 1000 data centers) understand the value of virtualization and typically hunt for any edge IT can provide. Many of those same companies are deeply involved in Java and should find easing development, deployment and management processes highly attractive. The same goes for Java developers focused on enterprise customers.
Constantly Shifting Ground
Of the challenges VMware is likely to face, questions around security and reliability seem to be most significant, particularly with respect to the company's focus on blending internal and external cloud resources. Visionary rhetoric is never in short supply in the IT industry, but at the end of the day, companies simply want IT to do its job with minimal fuss and less risk. If VMware can address these issues adequately, many virtualization clients will eventually come along for the vSphere ride.
That said, the virtualization market continues to be highly dynamic, with the ground shifting constantly beneath an ever-evolving cast of players. To date, VMware has been among the most adept of this group in adapting to market developments and extending its core vision, resources and strategies in new and innovative ways.
That creative spirit was obvious in the SpringSource acquisition, and it will likely be on full display this week at VMworld, as the company further expounds on its vision of fully realized cloud computing.
---
E-Commerce Times columnist
Charles King
is principal analyst for
Pund-IT
, an IT industry consultancy that focuses on how business technology evolution affects vendors, their customers, and the marketplace.
---