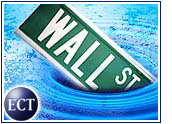 Vitesse Semiconductor (Nasdaq: VTSS)was down US$2.70 at $35.07 in morning trading Thursday, after announcingplans to cut 12 percent of its 1,280-person workforce. Top executives willalso take 10 to 25 percent pay cuts, the company said.
The Camarillo, California-based communications chipmaker said that the movereflects "current market conditions that are adversely affecting thecompany," and will result in a charge of $1.5 million to $2 million toresults for the third quarter ending in June.
"This action was necessary in light of the slowdown in customer demand andthe need to size the company to previously announced revenue expectations,"said president and chief executive officer Lou Tomasetta.
Vitesse, which sells its products to network equipment manufacturers, hasfabrication plants in Caramillo and in Colorado Springs, Colorado.
In April, Vitesse reported declines in revenue and pro forma earnings forthe second quarter ended March 31st, saying that a "dramatic reduction in demand"from communications and data storage customers resulted in the firstsequential revenue drop in more than eight years.
Revenue for the quarter totaled $121.8 million, up 21 percent from a yearearlier but 26 percent below the preceding quarter. Income beforeamortization and other charges fell to $18.8 million, or 10 cents per share,from $24.4 million, or 13 cents, a year earlier.
"Visibility in the near term at a majority of our customers continues to beweak and we do not expect a reversal in this trend in the current quarter,"Tomasetta said in announcing the results.