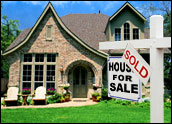 How did Seattle become the home for technology companies that want to help you buy or sell … a home? Sure, it's where Microsoft and Amazon are based, and it's a well-educated, tech-savvy community, and the University of Washington churns out more than its share of software engineers.
But why real estate?
"Several years ago, there was a surprisingly large gap as far as meaningful real estate Web sites that focus on the consumer," Amy Bohutinsky, vice president of communications for real estate data company Zillow.com, told the E-Commerce Times. "It's not really a surprise that with such a vibrant tech community, a bunch of people in Seattle were the first to really take on the opportunity."
Michael Young, chief technology officer for online brokerage Redfin, said Amazon's unique business model — a blend of Internet firm and traditional retailer, complete with warehouses and fulfillment needs — may have laid the foundation for the next generation of tech companies. "I moved from Silicon Valley to Seattle, and people here just have a bread-and-butter mindset," Young told the E-Commerce Times. "And I can just imagine from the environment, people saying, 'Hey, housing is a bread-and-butter industry, let's go do something with that.'"
Yet three Emerald City companies built on that bread-and-butter industry have been toasted by the collapse of the real estate bubble, the first domino to fall in the current economic crisis. Redfin, Zillow and Market Leader (former HouseValues.com) have all gone public about how the slowdown has affected them; two of them went through painful layoffs in recent weeks. All of them are now refocusing their energies on new services that their top executives hope will enable them to not only survive the recession — for however long it lasts — but also thrive when the housing market rebounds and property values start inching back toward where they were for the better part of this decade.
The fact that these Seattle-based companies have a vital Internet component may help them weather the current housing storm. "They can be flexible, they can respond to the market, they have much lower overhead than traditional real estate companies," Tim Bajarin, president/analyst, Creative Strategies, told the E-Commerce Times. "The big issue going forward is the fact that in a downturn like this, in order to continue to thrive, they're going to have to be more creative."
Redfin Changes Tack During a Gale
For Redfin CEO Glenn Kelman, getting more creative has also meant having to feast on a little humble pie — and no beer from the nearby Pyramid Alehouse to help wash it down.
"Sooner or later, startups have to admit that they've made mistakes," Kelman told the E-Commerce Times. "And when you're a controversial business, when you are trying to do something disruptive that many people challenged, in some ways startups can be more conservative than any other organization in the world. They refuse to accept reality because they have to be so persistent about changing it."
Kelman generated controversy with his company's business model and his duels with traditional Realtors over providing previously-sacrosanct information to customers. Redfin saves consumers money by acknowledging that home buyers and sellers do a lot of their own research, thereby challenging the six-percent commission foundation of bricks-and-mortar Realtors. A blizzard of publicity in the New York Times ("Last Stand of the Six-Percenters" screamed the September 2006 headline) and in a May 2007 CBS "60 Minutes" story ("High-Tech Real Estate Moves In") helped chill the relationship further.
Now Redfin, like his real-world counterparts, is watching the housing market grind to a halt. One-hundred percent year-to-year growth has slowed to 50 percent, and in October came layoffs that Kelman called "annihilating" on a personal level. He now admits a business model that was stubbornly focused on online services needed tweaking.
In early November, the company launched a Web site redesign and put more brokerage information like pricing guidance, marketplace trends and home listing histories online. But there's also the introduction of personal, real-world services like free tours of homes. Both Kelman and Young say the new direction has been in the works since April and is not related to the layoffs. But Kelman says it is a reflection of where Redfin needs to be during a challenging economic time.
"So me being pigheaded about that was my mistake, and it was dumb, and it nearly cost us the company," Kelman told the E-Commerce Times. "But I think we're going to be in good shape now that we've started to let people onto the properties, because they want to see the house. But when they work with the agent, they want an online deal room to track the status of their deal, as it moves from inspection to escrow to mortgage contingencies and all the rest. So one part of it was just telling them (traditional Realtors), you were right. They say, 'I told you so,' and you say, 'hats off.' And then another part of it is just not sticking a finger in their eye all the time."
Kelman credits CTO Young with forcing him to put the attention on the consumer. "It's very scary, especially if you're a first-time homebuyer, to go to a Web site and press this button called 'prepare an offer,' or take a tour and not meet somebody at Redfin or not talk to somebody at least over the phone," Young said. "From a technology standpoint it's not like rocket science. We just changed the buttons. We went through a lot of usability studies, and we basically made it more comfortable, we hope, for customers engaging with us online."
Zillow's Challenge: Keep the Ad Revenue Coming
One avenue up the hill from Redfin in downtown Seattle is the Wells Fargo Center, where Zillow.com's employees work to provide the latest data on home prices and listings to their online customers. But there are 25 percent fewer workers walking the halls in Zillow's offices, following layoffs in mid-October prompted by a softening in the advertising revenue that feeds the company's business.
The irony in the Zillow story: the same month that the company announced layoffs, traffic for the site hit a record 5.5 million unique visitors, a 38 percent increase year-over-year. "It makes sense, actually, in that people are curious, concerned and searching for real estate information right now," Bohutinsky said. "They are wondering what's happening to homes for sale in their neighborhood, they are wondering what's happening with home values, and they are looking for forums to read, talk or vent about what's happening in their local real estate market."
Despite the projections for few ad dollars, Bohutinsky says Zillow still believes that the shift in real estate toward online services puts her company in a better position when the recession ends. The Internet remains a better vehicle for charting return on investment for advertisers. "We've got some very targeted and interesting ways for advertisers to reach homeowners in all stages for the home ownership process — for example, if a San Francisco furniture company wants to show ads to people moving to the San Francisco area, or specific neighborhoods, they can make sure their ads are seen by these home searchers. Or, if a real estate agent or mortgage lender wants to reach potential buyers or sellers interested in a particular neighborhood or type of home."
The economic downturn did not have anything to do with Zillow's decision to drop its brokerage licenses in all states except Texas and Washington, Bohutinsky said. The announcement to seek the licenses had fueled speculation the company was going to start its own brokerage business, a la Redfin. "We first obtained these licenses as an insurance policy to ensure we could operate a business serving all 50 states. Nearly three years into the business, we do not feel these licenses are necessary."
If you're looking for new services that might help Zillow withstand the recession, Bohutinsky points to the Zillow Mortgage Marketplace, launched six months ago as a way for borrowers to anonymously seek quotes from established lenders — at least, those lenders who are still in business after the credit crunch knocked some banks out of the game. So far, there have been 90,000 loan requests and 550,000 customized loan quotes. "There is a lot of opportunity here for expanding the consumer offering, as well as monetization on the advertising side."
Name Change a Game Changer?
Its NASDAQ ticker symbol was "SOLD" — as if the 10-year-old company's name, HouseValues.com, didn't give investors and customers enough of a clue about the nature of its business. Based in Kirkland, across Lake Washington from downtown Seattle, and brought to you by some of the same people who launched MSN HomeAdvisor, HouseValues covers both ends of the housing market: data services for homebuyers and sellers, but the real focus is on specialized software and other technology-based tools for Realtors.
Yet on Nov. 6, HouseValues announced it was changing both its name and its ticker symbol. The company is now Market Leader (NASDAQ: LEDR), and it announced that a re-branding was coming during its Q3 earnings call, when it told investors and analysts that revenue declined quarter-to-quarter because of "fewer customers in its agent direct business."
Market Leader CEO Ian Morris doesn't seem too concerned about the name change confusing existing customers or investors, especially during a time when real estate professionals may be thinking twice about spending money for new software.
"While our name has changed, our nearly decade-old commitment remains the same: to help real estate professionals achieve even greater success," Morris told the E-Commerce Times. "The current market cycle is an opportunity, we believe, to further enhance the services we provide to thousands of real estate professionals throughout North America. Our new brand — Market Leader — is one that our customer identifies with, because it is what they aspire to be — and what our products have helped thousands already become."
In a Nov. 6 press release, Market Leader cited research from Lives of Real Estate (LORE) magazine that shows despite the slowdown, 32 percent of agents grew their business this year, largely due to investments in online marketing and technology that helped them make sales. That same press release saw the launch of three new company products: Growth Leader, Team Leader and Realty Generator, all content management systems that address various needs of Realtors; advertising and marketing, customer data, lead generation, plus access to listings for consumers.
"We believe that this new product platform represents a major advance for both consumers and for our customers," Morris said.
While waiting for the impact of the name change and new products, Market Leader says it will continue to trim costs. The company has 167 employees, there have been no layoffs, and Morris said there is enough cash on hand to get them through this period of uncertainty.
"At Market Leader we define our success by the success of our customers," Morris said. "And that is why we are continuing to invest heavily in our industry, our products, and in our customers at the time they need us most."
The Outlook for Virtual Realty
Cash shouldn't be a problem for Redfin through 2009, Kelman says, and the early returns on a new business model blending virtual and real-world service are promising. Many customers seem to be taking Redfin up on its offer of free tours, but closings are still a question mark.
"You're interviewing me a week or two after we've launched it, and you see all your indicators on your dashboard sort of light up and go green for the first time in a little while and you say, thank goodness," he said.
Both Kelman and Young are veterans of the late-'90s technology boom and bust, and Young sees key differences with his latest startup. "I think Redfin is built for the long term. People are going to be buying houses and searching for houses online, probably, for the next 50 years. But we know that it's not easy to build a company and you don't walk in thinking that it's just a piece of cake. You have to do all the right things, scratch and claw, to find every advantage that you can."
Zillow's outlook? Continue to rely on the "living database" that Bohutinsky says the Web site has become thanks to 40,000 new contributions every day from Zillow's users. "We've never spent any money on marketing, and we don't have any plans to spend on marketing or advertising anytime soon. We think if we build a great enough product people will want to use it, and they will tell their friends to use it."
Whether changes in names, business models or employee head count will be enough for Seattle's home-based real estate technology companies will depend on an economy that is so far proving to be very unforgiving for the excesses of the housing bubble. "In the real estate world, virtual can only go so far," Bajarin said. "You have to adapt to whatever the customer's needs are.
"Unfortunately, all of them are faced with a major issue: an amazing downturn in the real estate market that's not going to turn around quickly."