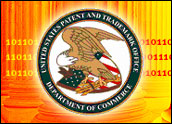 IBM received nearly 4,200 patents in 2008 from the United States Patent & Trademark Office, making Big Blue the undisputed king of the intellectual property game for the 16th year running.
A closer look at U.S. patent numbers collated by IFI Patent Intelligence reveals something else: More and more international companies made efforts to protect their intellectual property in the U.S. than ever before.
In the No. 2 spot behind Big Blue is Korean consumer electronics giant Samsung, which was granted just north of 3,500 patents by the American patent authority last year. And in the No. 3 spot? Japanese camera maker Canon, which secured more than 2,100 U.S. patents.
Indeed, 23 of the top 35 companies granted U.S. patents in 2008 are based in other countries. American companies took only four of the top 10 slots.
It may seem that this points to a decline in the long tradition of American innovation and ingenuity, but the issue is more nuanced than that.
It's a Global Economy
In general, there is much more awareness, both in the U.S. and abroad, concerning the importance of patents as a tool for protecting intellectual property, said Darlene Slaughter, general manager of IFI Patent Intelligence.
"In 2003, Microsoft had just 500 patents," Slaughter told the E-Commerce Times. "In 2008, they ended up with 2,030. The fact that overseas companies are getting patents in the U.S. is an indication that they want to protect their intellectual property here so they can manufacture things in America."
The non-resident filings share of total patent filings worldwide increased from 35.7 percent in 1995 to 43.6 percent in 2006, according to the World Patent Report.
Worldwide, there were about 6.1 million patents in force in 2006, with 1.8 million of that total in the U.S. The country that owned the largest share of those 1.8 million patents in the U.S.? Japan.
Two other interesting trends emerged from last year's World Patent Report: The number of opposition or invalidation requests is on the rise; and the backlog of unexamined patents worldwide, but especially in the U.S., continues to grow.
So, not only are inventors and companies becoming more protective of their intellectual property, it's taking longer to get approval of their patent applications. There were nearly 1.1 million unexamined patents in the U.S. patent office alone at the end of 2006, according to the 2008 World Patent Report.
"A huge reason for the backlog is a lack of experienced manpower," Slaughter said. "Patent examiners have to be experts in their field, and they need to have done it for years before they really get the hang of it."
Patents Are Big Business
In addition to providing protection to a company's intellectual property, patent portfolios can be big moneymakers.
Case in point: IBM. Since 1996, the computing giant has invested US$5 billion per year in research. All told, the company has an active portfolio of 26,000 patents in the U.S. and 40,000 worldwide.
Every year, IBM brings in a considerable sum of revenue from the licensing of its patents to other companies and organizations.
"We are reasonably well known for generating a sizeable amount of income from [patent] licensing," Manny Schecter, general counsel at IBM, told the E-Commerce Times.
One of IBM's biggest rivals, HP, also uses its patents to do more than differentiate itself from its competitors.
"We try to monetize … the inventions we create through the licensing of technology," said Kevin Light, vice president and deputy general counsel of intellectual property and IP licensing at HP.
That said, the primary reason IBM, HP and other companies pour so many resources into patents is to protect their businesses — not only from one another, but also from so-called patent trolls.
A patent troll is a nonoperating company whose primary business is buying up patents for sale and then using those patents for the basis of lawsuits against businesses like IBM, HP and so forth.
Such companies represent a legitimate threat to technology firms everywhere, according to Light.
"At any given time, the majority of patent claims filed against Hewlett Packard have been filed by non-operating entities," he told the E-Commerce Times.
Is America Still No. 1?
While it's true that more and more foreign companies are being granted patents in the U.S., it is also true that American inventors continue to do the same overseas — and in droves.
The number of applications filed by U.S. residents in Europe has grown from 16,040 in 1990 to 34,794 in 2006, an increase of 116.9 percent, according to the European Patent Office. In order, Germany, Japan and France took the next three spots.
"We at IBM are also increasingly a global company in our own internal operations and in the markets we serve," Schecter said. "We've seen an uptick in the amount of non-U.S. inventorship of our own innovations."
So, the question of whether America is still the most innovative country in the world may not even be the right question.
"I don't know whether American companies should be worried," said IFI's Slaughter. "I think it's just an indication of the globalization of economics."