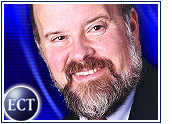 Travelocity.com (Nasdaq: TVLY) said Wednesday that it brought in record revenue for the fourth quarter of 2000 and predicted that it would turn profitable by summer.
The online travel site said that it brought in US$65.5 million in revenue during the quarter, more than double the same period a year earlier. Travelocity also cut its operating loss for the quarter to less than $1 million, or 5 cents per share. Analysts had been expecting a loss of about 14 cents.
"We have updated our outlook and believe we will be at or close to profitability by the end of the second quarter of 2001," Travelocity chief financial officer Ramesh Punwani said.
The new outlook for the Fort Worth, Texas company moves profitability up by about six months, a position that will protect Travelocity from having to return to the capital markets for additional funding sources. Many e-commerce firms are finding it next to impossible to gain additional funds in today's markets.
Unlike other dot-coms, Travelocity said it actually saw an increase in advertising revenue. The company cited the busy holiday travel season as well as its partnership with America Online for boosting ad revenue.
"While 2000 was a disappointing year for many e-commerce companies, we stayed the course and executed the plan," Travelocity chief executive officer Terrell B. Jones said.
Still Many Lookers
Jones said that Travelocity has made strides in converting more of its visitors "from lookers into bookers," posting an 8.1 percent conversion rate in the fourth quarter, compared to 5 percent a year before. However, he said that millions of visitors remain on the sidelines.
The traffic numbers reflect "a tremendous growth opportunity," according to Jones.
For the year, Travelocity said it booked $2.5 billion worth of travel, more than double its 1999 rate.
Growth and Consolidation
The online travel sector is expected to be one of fastest-growing areas of e-commerce in coming years. Gartner Group recently said that online travel bookings will rise from $5 billion in 1999 to more than $30 billion by the end of this year.
At the same time, widespread consolidation is predicted for the industry. In fact, a report last year from Bear Stearns predicted that 80 percent of 1,000 then-existing travel sites would be out of business within four years.
Warding off Airlines
Travelocity stands to gain from delays in the launch of Orbitz, a cooperative project involving 30 airlines, including the powerful trio of American, United and Northwest. Originally expected to be in business last fall, Orbitz has delayed its launch until this summer.
Meanwhile, a group of U.S. states has stepped forward to express their concerns that Orbitz will pose an anti-competitive threat and violate antitrust laws. The American Society of Travel Agents has challenged the formation of Orbitz on similar grounds.
Orbitz has been seen as so much of a threat to Travelocity that before its name was unveiled, it was known during development as T2, or "Travelocity Terminator," referring to whether the airlines plan to use the site to essentially cut out other online travel sites and sell tickets directly to customers.
Stake in Asia Venture
Travelocity also said Wednesday that it would join 11 major airlines in the Asia-Pacific market in launching an online travel exchange.
Travelocity will provide the technology for the venture and take an equity stake in the project, which involves China Airlines, Air New Zealand, Singapore Airlines and others.