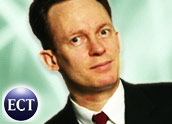 If you mention travel in Pakistan and India, Americans often think about safety. I'm in my fifth week of travel in Pakistan and recently spent three years living in India.
The best safety tip for business travelers is a local cell phone with numbers added to its address book for people whom you are be going to meet. If you or your driver become lost and you cannot communicate properly, simply call up the person you are to meet and ask him or her to provide directions to you or your driver.
In the following paragraphs, we examine how to take taxis and rickshaws, and how to keep your belongings safe in a hotel. We conclude with a general discussion about democracy and personal safety issues in Pakistan.
How To Take a Taxi
Since taxis are an essential part of business travel, they will be covered first. In an upcoming article here, the subject of cell phones will be covered in detail, along with health tips and advice on food safety.
Hotel cabs are expensive. Walk up the block and you can cut your cost in half.
Never enter a cab before checking to see that the driver knows where to go or before negotiating the price. Foreigners are routinely charged double for everything. Don't be afraid to bargain. Ask the locals how much a fare should be before venturing out.
Once you've agreed on a fare and climbed in, take out the money you'll be using to pay, add a tip, and keep the bills handy. If your ride does not go as planned, be ready to quickly hand over the fare and depart.
In some parts of India, particularly Kolkata (formerly Calcutta), if a car or bus hits a pedestrian, cyclist or animal, passersby might assault the driver and possibly the passengers as well. Buses that are involved in accidents might be set alight. Never be in a vehicle that hits a cow in India.
In Kolkata I was held up in a cab one night after dropping a friend off on a narrow street that had been blocked off for construction work (Muzaffar Ahmed Street — formerly known as Rippon Street). Two young gentlemen came up and began a conversation with the driver, who had his window down and refused to back the car out during the incident. The lesson here is to ask cab drivers to roll their windows up and lock the doors when you feel unsafe, even if it is hot.
Cell phones in Pakistan are so cheap now that many cab drivers have them. If you find cab drivers that you trust and can easily communicate with, record their telephone numbers so that you can call them to retrieve you as needed.
How To Take a Rickshaw
Both India and Pakistan have three-wheeled contraptions called auto rickshaws that are cheaper than regular taxis. Auto rickshaws can be bumpy, noisy and more exposed to the weather than cabs. They can also be more fun.
Auto rickshaws do not have meters in Pakistan. In some parts of India, the auto rickshaws have meters, with fares determined as multiples of what the meter might indicate.
There are still huge Chinese-style hand drawn rickshaws in Kolkata, most of whose drivers are reportedly consumptive, or like my siblings, have had TB in the past. Traditional rickshaws are often the best way to travel around during floods. The rickshaw drivers know where the open manholes are and can avoid them.
Rickshaws are restricted to certain zones in Kolkata, requiring a negotiated transfer to another rickshaw when crossing into another zone. Outside of the downtown area, bicycle rickshaws supplant the hand pulled ones. Hand drawn rickshaws are usually more expensive than bicycle rickshaws, but worth it.
Pay attention to the local geography. Several times in New Delhi, I've had auto rickshaw drivers purposely go off in the wrong direction on the ring roads at night, in order to boost their fares.
Auto rickshaw drivers are less likely than cab drivers to speak English. Learn the words for yes, no, left, right, forward, and stop in the local language where you are traveling. Write the words down and keep them with you. Using Hindi or Urdu in South India is not always appreciated.
In Pakistan, I used to say: "If you don't know how to say something in Urdu, say it in Arabic." However, some Egyptian engineers who I was traveling with last month were having so much trouble communicating in Arabic and Urdu that they finally just stuck to English, since English is widely known in urban areas in Pakistan.
The auto rickshaw design is over 45 years old. There is a newer type of three-wheeled vehicle in Pakistan that is pronounced ching-gee and sometimes spelled qingqi. They have two rows of narrow seats and are more exposed than an auto rickshaw.
Qingqis have more capacity than auto rickshaws and sometimes follow routes where they collect fares from multiple passengers. For one or two travelers, auto rickshaws might be more suitable than qingqis.
Hotel Safety
The word hotel in India might be used to refer to a restaurant. In the South, a cheap restaurant that serves meat might be referred to as a military hotel, since military people are more likely to eat meat than the local Hindu population. Herein the word hotel is used in the Western sense of a lodge or inn.
The first thing to do in a hotel is to tip the bellhop well. Bellhops often have multiple roles, especially in cheaper hotels. A few dollars tip for a Westerner might not seem like a lot of money, but for a local person it can mean a lot. You might be relying on bellhops later for essential services like summoning a doctor, removing dead animals, and bringing candles if there is a power outage.
The second thing to do in a hotel is to lock up your luggage. Travel supply stores in the U.S. sell lightweight cable locks that you can use to lock your luggage together and to a piece of furniture in your hotel room.
Don't tempt people with unlocked luggage. Lock up your luggage whenever you leave the room of your hotel or guesthouse.
Be careful where you place your luggage. I recently had a bathroom pipe break in the hotel room above mine. Fortunately, no baggage was on the floor.
Key locks can be picked, as I found out when I stored some luggage for the afternoon in the Kuching Hilton in North Borneo, the cheapest Hilton in the world. Two key locks were opened on one suitcase — but not the combination lock, which kept the contents safe.
In the U.S., air travelers are now required to keep baggage unlocked or to use locks that can be opened by security personnel. Duct tape placed over a combination lock will keep it from accidentally closing and your lock being broken open by baggage inspectors. Duct tape can be kept readily available by placing strips of it on the outside of a suitcase or on the back of a laptop.
Lock the door to your room at night, whether in a hotel or guesthouse. The scariest moment I've had living in India came when some monkeys were marauding through nearby houses in Chennai. Monkeys are incredibly strong and can seriously injure a human. If one comes into your house, leave right away.
In South Asia, guesthouses are popular and often cheaper than hotels. Corporations and government agencies might have their own guesthouse. Guesthouses might be conventional apartments or homes, with staff that might leave in the evening.
How Safe Is Pakistan?
There is a lot of confusion in the West about the safety of Westerners in Pakistan. In the U.S., many people confuse Pakistan with Afghanistan or Iraq. The situation in Pakistan is entirely different from those two countries.
India has several areas where longstanding local conflicts often spill over into violence. India has been successful in portraying those local conflicts as isolated from the major business centers of that country.
The same is true for Pakistan, where backward areas far from the big cities can experience occasional unrest, largely sparked by local landowners. Trouble in the rural areas does not appear to have any impact on the business climate in Pakistan, nor should it.
Pakistan is a new country with an unfinished national agenda, an agenda that includes the need for land reform to lessen the power of big landowners in the countryside. There is also discussion of police reform, which would change the way police are recruited. Police reform would have police recruited locally rather than from just the Punjab and Northwest regions of the country.
Democracy in Pakistan
The current government of President Pervez Musharraf came to power in an unplanned coup on October 12, 1999. Previous governments were kleptocracies that allowed all national institutions to deteriorate except for the armed forces.
The current civilian government has moved away from its military past and has gained increased legitimacy from civil institutions. On May 12, 2000, Pakistan's Supreme Court unanimously validated the October 1999 coup and granted Musharraf executive and legislative authority for three years from the date of the coup. In a national referendum on April 30, 2002, Musharraf's presidency was extended by five more years, and on January 1, 2004, his government won a vote of confidence in the Senate, National Assembly and all four provincial assemblies.
Despite widespread popular support for the current government in urban areas, this government would probably not survive a nationwide election if one were held today. The reason is because the democratic franchise has not effectively been extended to all areas of Pakistan.
Landlords in rural parts of Pakistan have traditionally exercised feudal control over the local people, control that includes determinations of how people should vote. Without breaking the power of these feudal landlords, nationwide voting would essentially put the country back into the hands of the feudal landlords.
Until the question of land reform is resolved, moves to push Pakistan to adopt national elections are essentially moves to push Pakistan into a feudal past.
Rather than expropriate the holdings of the feudal landlords, the government of Pakistan is emphasizing rural education and development, expanding telecommunications and Internet access in rural areas, and mounting literacy campaigns. It is using the rule of law to attempt to bring poor people in rural areas into the modern era and to empower them to vote independently from the feudal landlords.
How safe is Pakistan today? I feel safer in Pakistan than in many neighborhoods of Philadelphia, Washington, D.C., or New York City — except for some moments on the highway and at busy traffic intersections.
Safety and health risks should be a concern wherever you go. Food safety should be an issue, even in your own home. Health risks and food safety will be covered in detail in an upcoming column, along with advice on buying a cell phone in Pakistan.
---
Anthony Mitchell
, an E-Commerce Times columnist, has beeninvolved with the Indian IT industry since 1987, specializing through
InternationalStaff.net
in offshore process migration, call center program management, turnkey software development and help desk management.
---