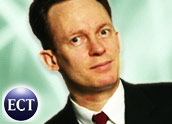 The Pakistan Software Houses Association (P@SHA) recently handed out its peer awards for the Pakistan IT industry. The awards provide an industry snapshot at a time when Pakistan has become the third most popular global IT outsourcing destination on RentACoder, an outsourcing marketplace. India and the U.S. are the top two outsourcing destinations.
Two factors account for Pakistan's success: cost and quality. One year ago, IT and back office work in Pakistan was 20 to 25 percent cheaper than India.
"With the Pakistani Rupee depreciating and the Indian Rupee appreciating, costs are 25 to 40 percent cheaper," said Imran Aftab of TenPearls, a business intelligence and software development company in Herndon, Va.
"The quality of services that a small to medium-sized U.S./UK customer would get out of a relatively untapped Pakistani labor force would be much higher compared to what is available in the saturated Indian market," he told the E-Commerce Times. "This provides better value for customers."
Communication and Digital Media Awards
Jehan Ara, P@SHA's president, announced this year's awards at a ceremony at the Marriott Hotel in Karachi on Friday, Oct. 31.
Jugaari won the award for best communication application for Jaadu, which enables users to remotely access their Mac or PC from an iPhone or iPod touch.
Pixsense won the award for the best digital media and entertainment application. Pixsense allows mobile operators to enable video/photo uploading and sharing from a variety of mobile devices.
PostAmazers was the runner up in the digital media category for its animated superhero, Commander Safeguard. PostAmazers operates the largest animation and post-production studio in Pakistan.
Produced as a mascot for Proctor & Gamble, Commander Safeguard serves as a marketing vehicle for Safeguard soap. Commander Safeguard has been renamed 'El XXXXX' for Latin American markets. El XXXXX is reportedly more popular in Mexico than SpongeBob SquarePants.
A competing animation studio is Anivista, a subsidiary of Systems Limited, Pakistan's oldest IT outsourcing company. In the U.S., Systems Limited operates as Visionet Systems and provides business intelligence, application development and maintenance services in four verticals: apparel supply chain management, banking, mortgage and insurance.
E-Learning, Health Applications and Logistics
In the e-learning category, UltraLearn received an award for its Silverlight-based mashup-maker for educational environments. The mashup-maker combines text, videos, wikis and images.
CureMD won the award for the best software application in the healthcare industry. CureMD provides consolidated medical records management systems and knowledge-base tools.
The award for best logistics software application went to Lumensoft.biz for its Candella retail-management software.
In the financial applications category, TPS won for IRIS, its new transaction processing and middleware system for banks. TPS provides software for banks in 25 countries.
Plexus received a merit award in the financial applications category for its feature-rich investment management system. Plexus also produces lease management and credit management software.
Call Center, Brand Development and Workplace Awards
The award for best call center and BPO operation went to Ovex Technologies. Ovex operates seven facilities and employs more than 900 people and is largely owned by En Pointe Technologies.
Nuvica.com won P@SHA's best workplace environment award. Applications and network testing company Kraysis won an award for its performance testing services.
Kalsoft was recognized for brand development, based in part on its business process management (BPM) and modeling tools. Kalsoft also has a currency conversion platform, money transfer system and a hospital management suite.
Other Companies to Watch
Two other companies to watch are Bumpin and Technosoft. Bumpin is a contextual chat service that offers widgets to Web site operators that show who is visiting a Web site. Bumpin emphasizes real-time text chatting.
Started by Dr. Umar Saif, a professor at the Lahore University of Management Sciences (LUMS), Bumpin is in now in beta and may ultimately be offered for sale to a party that can commercialize it.
Technosoft is a case study in a pure-play software services company with expertise in three verticals (healthcare, finance and insurance) but without a strong marketing department. Technosoft highlights the major challenge facing high technology companies in Pakistan: great technical skills but weak international marketing capabilities.
Additional Information on Pakistan
The Pakistan Software Export Board (PSEB) provides news and information on its Web site. PSEB is a government agency that funds ISO and CMMI certification and training activities. It helps companies set up development facilities and call centers in Pakistan.
The Pakistani consulates in Los Angeles and New York and the embassy in Washington D.C. have commercial counselors who serve as initial points of contact for U.S. companies seeking to do business in Pakistan. The Los Angeles consulate's commercial office is headed by Shahid Ashraf Tarar, who specializes in the tech sector.