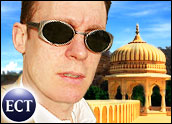 Afternic, the leading U.S.-based domain name reseller, has been purchased by NameMedia in a deal announced on Nov. 28. The acquisition is significant because of the traffic generated from the 1.8 million domain names listed for sale on Afternic's marketplace, as described below.
We begin here by describing the sale, then compare Afternic to its leading competitors, followed by a discussion of the importance of the Internet traffic that Afternic controls.
Many Choices
The full terms of Afternic's sale have not been released. NameMedia, whose own domain name is registered to BuyDomain Holdings, is privately held. BuyDomains.com's owners have amassed a portfolio of over 675,000 domains, which they offer for sale in a service that gives buyers a choice among a multitude of domains in over 100 subject categories.
Unlike the recent acquisition of BulkRegister.com by eNom, Afternic will retain its current platform, which will not be merged with BuyDomains.com. That earlier acquisition is detailed in Part 1 and Part 2 of a series of articles on the changing domain name landscape.
In an e-mail sent to Afternic's customers on Nov. 29, NameMedia announced that Afternic will remain in its Florida location and that the existing management team of Roger and Michael Collins will continue to manage Afternic's operations.
In the weeks leading up to the sale, Afternic had been delisting domain names from its marketplace that it felt represented possible trademark infringements, adult content, gambling and religious extremism.
Afternic began as an Internet startup that was purchased by Register.com for US$10 million in cash and $35 million in stock in September, 2000. Twenty-four months later, Register.com closed Afternic. Roger Collins from Fort Lauderdale, Fla., bought the Afternic.com name from Register.com in late 2002 for an undisclosed price and rebuilt the service. Roger's brother Michael joined him in managing the operation.
Original customer accounts were not carried over to the revived Afternic service, but the auction style of price offerings was retained. Roger Collins launched the secondary marketplace NameBuySell.com in the summer of 2002. He used NameBuySell.com as a basis for the revived Afternic platform while retaining much of the look and feel of Afternic as it appeared when Register.com owned it.
Competition From Sedo, Escrow.com
Afternic's major competitor is Sedo, a subsidiary of AdLINK Media, based in Cologne, Germany. Sedo was founded in 2001. Its name stands for "search engine for domains."
Two other competitors are Moniker Online Services, and Escrow.com. Moniker is famous for negotiating high prices for sellers of premium domain names. When it comes to monetizing traffic to placeholder pages, Moniker relies on TrafficClub.com for hosting and ad aggregation.
Sedo is Afternic's toughest competitor and is the global industry leader. The most recent figures on Sedo's size that are available on Sedo's Web site are from May 2006, when Sedo listed over 5 million domains for sale, with more than 125,000 domain names parked on Sedo's placeholder pages.
Sedo operates in 10 languages, whereas Afternic operates in English and German. Sedo accepts sales in U.S. Dollars, Euros and British Pounds. Sedo sets a price cap of 10,000 currency units (dollars, euros, or pounds) on standard listings on its site.
Both firms charge sellers a 10 percent commission fee for selling domains, but no fees for listing domains. Both Afternic and Sedo allow domain owners to list domains for sale with a minimum bid price, beneath which bids will not be accepted.
It is possible for an interested buyer to circumvent the minimum bid price by going to the alternate exchange. A name listed on Sedo with a minimum bid of $2,000 can have that bid floor ignored by someone who goes to Afternic and submits an anonymous offer for a lesser amount. Bid-floor circumvention can also be done from Afternic to Sedo.
Anonymous bidding can be initiated from Afternic and Sedo on domain names that have not been listed for sale on any exchange. Before it was listed for sale on an aftermarket exchange, I used an anonymous bid to buy InternationalStaff.com. An anonymous bid was used because I was afraid that the original owner of that domain would increase his price expectations if he knew that a sale offer originated from InternationalStaff.net.
Both Afternic and Sedo offer escrow services to ensure that a domain name is properly transferred before the seller receives payment. This escrow service is provided as part of the 10 percent commission that Afternic and Sedo charge sellers.
Escrow.com offers a stand-alone escrow service with fees as low as 3.25 percent but without the level of customer service and domain-name specialization that Afternic and Sedo provide. Afternic and Sedo have user interfaces that I find easier to use than that of Escrow.com.
I have found that Escrow.com cannot detect or easily correct duplicate transactions for the same domain name. Escrow.com does not offer the same listing services as Afternic or Sedo, nor the opportunity to earn advertising revenue from parked domains.
Traffic Statistics
Statistics on traffic reaching a placeholder page reveal information about the strength and relevance of a domain name. This information can be used to decide on the most appropriate use of a domain name and to determine the value of a domain name for both resale and advertising purposes.
Sedo's statistical reporting system is superior to Afternic's, but it has been weakened by Sedo's recent decision to limit the time frames that its statistics cover to just 32 days. Sedo's statistical reporting system shows the origins of traffic to its placeholder pages by country or region, which is useful for choosing keywords and thereby optimizing the advertisements that Sedo aggregates on placeholder pages.
Statistics from FactoryRental.com show that 57.7 percent of visits to that domain over the past eleven months originated from the U.S., followed by the Netherlands, which provided 17.2 percent of the traffic volume. Statistics from Vien.net, indicate that the U.S. provided only 19.3 percent of the traffic to that domain's placeholder page, with Vietnam providing 37.4 percent of the traffic.
Vien.net was originally purchased for a fashion designer in Kolkata, India. In Vietnam, Vien is a common personal name, which explains why Vien.net is optimized to show advertisements for international money transfer services serving Vietnam and neighboring countries.
The utility of Sedo statistics is limited by Sedo's move at the beginning of December to scrap their reporting on traffic from the date that each domain was added to the Sedo system. As shown with FactoryRental.com and Vien.net, traffic levels can vary dramatically from month to month. With the maximum time period for reporting now limited to a maximum of 32 days, it becomes harder to gain an accurate picture of domain name activity, harder to choose keywords and harder to set prices based on the markets where a domain name may have maximum appeal.
Afternic's statistical reporting and ad aggregation capabilities lag behind Sedo. Both services pay commissions for visitors who click on ads on their placeholder pages.
In the last two months, Afternic has been upgrading its placeholder pages to include graphics and an improved interface for directing visitors from a landing page to pages that feature advertisements in specialized categories. For an example of a new Afternic placeholder page, see Indian-Fashions.com, which I bought on Sept. 28, 2000 for a couple fashion design students in Bengaluru (formerly Bangalore) India, but which they never used.
Advantages of Afternic
Afternic offers three advantages over Sedo:
Higher payouts per ad clickthrough;
No price ceilings; and
The option to hide basic visitor statistics from visitors to each domain name's placeholder page.
Traditional valuation measures for domain names rely on traffic figures, the length of the domain name, whether it ends in .com or another extension, whether the domain name consists of one word or more than one word and soft factors such as the perceived appeal of the name. Traffic data is the most important statistic in traditional valuation methods.
An attractive sounding name with little or no traffic can be built into a recognizable brand name with advertising and publicity. By allowing traffic data to be withheld from potential buyers, Afternic allows potential buyers to assess the value of a domain name based on its utility and innate attractiveness, not on how well the domain name's placeholder page is currently able to bring in visitors who are greeted with advertisements and no substantive content.
Alternative to Paid Search Advertising
Register.com's business model for Afternic was based on revenues from reselling domains on the secondary market. The Collins brothers broadened that business model by allowing sellers to have advertisements placed on the landing pages that Afternic hosts for domains pointed to its name servers.
Their business model offers obvious benefits for domain owners, but it also offers benefits of highly targeted traffic for established businesses seeking to attract new customers through advertising outside of traditional search engine advertising and banner ads. As with search engine marketing, traffic from direct navigation to Afternic's placeholder pages can be highly targeted, much of it prefacing purchasing decisions.
Unlike search engine advertising, the advertising market for direct navigation is neither mature nor saturated. Substantial opportunities exist for monetizing and optimizing traffic from direct navigation.
Neither Afternic nor its major rival Sedo have opened doors for businesses to directly advertise on placeholder sites. For example, an Indian fashion designer who visits Indian-Fashions.com will not find a link on that Afternic placeholder page showing how the designer can place an advertisement on that page.
Wasted Traffic = Wasted Revenue
Much of the traffic controlled by Afternic is currently being wasted because Afternic's placeholder pages are not always provisioned with ads, especially for pages that receive less than 20 hits per month. No indication has been provided by NameMedia that its acquisition will have any impact on Afternic's ability to fully monetize traffic.
Sedo has benefited from serving as an aggregator for Google ads served up effectively on the placeholder pages maintained by Sedo. Afternic, in comparison, has appeared to suffer from a dearth of ad content.
The lack of ad content is aggravated by the two-step process used on many Afternic placeholder pages, which require visitors to select subject categories that then open to ad pages relevant to each subject category. In tests conducted between Sedo and Afternic, I have found that Sedo's optimized ad placement doubles clickthrough rates from those achievable on Afternic's two step process. However, this data was collected before Afternic began upgrading its landing pages to make them more visually appealing.
Sedo was the first major domain reseller to change its business model to emphasize the monetization of traffic rather than just serving as a marketplace for domain names. In the early part of this decade, Sedo's ads were UK oriented. As Sedo evolved in 2004 to become a more internationally oriented advertisement provisioner, its revenue model changed to focus on monetizing traffic to its placeholder pages. Afternic was slow to adapt and has yet to catch up to its rival.
NameMedia and Direct Search
NameMedia specializes in what it refers to as "direct search." According to NameMedia, "Direct search happens when a consumer bypasses search engines, typing a search term as a URL in the browser address bar, leading to a site specifically designed for that topic."
Some of NameMedia's sites such as TravelChoices.com have the same look and feel of many Afternic pages, relying on a two step process that initially presents visitors with a menu of subject areas, each leading to a page of ads targeted to that subject area. Other sites such as SportsUnlimited.com and PureBusiness.com are nascent portals, sprinkled with news and articles, but clearly ad-driven.
New self-service tools for Web site development such as those provided by Seattle-based WetPaint will create competitive pressures on NameMedia by enabling individual domain owners to develop their own portals. Access and gatekeeping tools provided by WetPaint make it easy for people with limited technical skills to harness visitor-contributed content without the risk of a site being taken over and sabotaged.
WetPaint may run into trouble in determining how to split ad revenues with clients and the degree of transparency to afford clients in disclosing revenue data. Market entry for new firms in the domain name reseller and direct search business is encouraged by the revenue-sharing and transparency policies of ad aggregators such as Afternic and Sedo.
One challenge facing both NameMedia and do-it-yourself firms such as WetPaint is their ability to attract relevant ad content at attractive prices, something Sedo has been accomplishing through Google. For NameMedia and WetPaint to begin selling ads directly entails a departure from their core business specialties, whereby it makes sense for them to go shopping for ad providers that have existing ad sales networks.
---
Anthony Mitchell
, an E-Commerce Times columnist, has beeninvolved with the Indian IT industry since 1987, specializing through
InternationalStaff.net
in offshore process migration, call center program management, turnkey software development and help desk management.
---