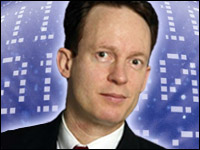 The new top-level domain .tel began the go-live process on March 6. Unlike older domain iterations, .tel is not designed for hosting conventional Web sites. Instead, it uses the domain name system to store and transmit contact information that domain holders customize for content, keywords and privacy.
Here we examine how .tel will revolutionize social media and extend social networking features to cellular telephone networks. We also look at how .tel provides directory services and supports unified communication platforms.
The new .tel domain is not meant to replace or compete with older domain name extensions. Nor is it designed to provide an identity system for financial institutions.
Domain Directory
The new domain uses the domain name system to store and communicate contact data and associated keywords. These contact records will create the world's largest directory of businesses and individuals, supported by privacy features that allow access to some or all contact information to be kept accessible only to those who have been granted permission by the record holder.
The privacy features of .tel adopt the "friending" principles of social networking Web sites without competing with instant message systems such as Yahoo Messenger, Live Messenger, Jabber, Skype or the micro-blogging platforms Twitter and Identi.ca. Instead, .tel will facilitate messaging and social network platforms by providing a neutral identity management tool that any platform or service can access.
As a .tel domain holder, people can find you or your business easily through Internet search engines or mobile devices, thanks to the machine-readable keywords that you select in a .tel domain record. A roofer in Toledo, Ohio, can use "roofer Toledo" as keywords, for example. Instead of search engines trying to decipher a Web page full of text, information communicated by keywords in a .tel record will be easily accessible.
In querying a .tel domain record by entering the domain into a Web browser or .tel-networked mobile phone, customers and contacts can see your preferred contact methods. You can choose to keep some information confidential, accessible on a customized basis according to friending preferences chosen for each individual contact.
The controlled access that .tel allows to social network data will accelerate the spread of social media among existing users and the previously un-engaged. It will enable large numbers of cellular phone and Internet users to maintain an online presence without having to pay hosting fees for Web sites or purchase computers.
Businesses and individual entrepreneurs who find conventional Web site hosting too expensive will be able to establish an Internet presence and make it easy for customers to find them through a .tel domain or free sub-domain. This will have a particular appeal in developing countries.
As a Web-less Web, .tel domains can be accessed and maintained through mobile devices that do not have Internet access. Non-Internet access is provided through tools that the .tel registry Telnic distributes as open source software that can be customized by cell phone carriers, social network operators and directory services.
The contact-management tools of .tel will push friending systems out to the more than 3 billion people in the world with cell phones but who are not currently involved in social media. It will also render yellow pages, white pages and online directory systems obsolete unless those systems can adapt and generate .tel sub domains for their users.
The level of understanding of .tel's directory and social networking functions appears limited among operators of existing Web-based directory services and social messaging platforms. When .tel whois lookup records were made available for the first time on March 8, 2009, no .tel registrations were found for Facebook, the identity-management services Plaxo and mEgo, and the social messaging aggregators Meebo and Trillian.
Cellular Carrier Adoption
How can .tel be deployed in cellular networks for subscribers with "dumb" phones that lack Internet connectivity? Unlike the older .mobi domain, .tel is not device specific. Its data publishing and lookup capabilities do not rely on HTML, graphics and other bandwidth-demanding Web components.
Telnic distributes open source software that carriers can use to help subscribers access .tel data through cellular networks, without requiring cellular subscribers to have Internet access from their handsets. Lookup services will vary according to carriers, who could choose to limit lookups to directories maintained by each carrier network. A business with a land line could pay to be listed in a cellular carrier's directory, accessible to that carrier's subscribers.
Once a lookup results in a directory listing that satisfies a subscriber's query, the subscriber can be given the option to call or possibly send a text message. This will increase the use of cellular networks.
The privacy and permission-management capabilities that .tel brings to conventional cellular networks can enable subscribers to limit incoming SMS text messages to only those sources that each subscriber has friended. Telnic has a friending system called "TelFriends" that allows non-.tel holders to request permission from .tel domain holders for access to some or all of their private contact data. Directories built for cellular networks could incorporate their own version of TelFriends and could incorporate SMS functionalities.
Instant messaging (IM) systems such as Google Talk, Yahoo Messenger, Live Messenger and ICQ can be integrated into SMS systems through .tel identity-management tools that associate each cellular telephone number with a subdomain of a carrier's .tel domain (subdomain.domain.tel). Applications would be need to be developed to complete these two-way IM connections. These IM extenders will expand the market share of participating IM services and IM aggregators such as Meebo and Trillian developer Cerulean Studio.
The use of .tel-enabled IM extenders with cellular devices offers benefits for subscribers who will be able to communicate outside of their local cellular networks without incurring long-distance SMS or voice charges. It also allows subscribers to sign up for news updates and business alerts.
Before examining the utility of .tel domains for business uses beyond cellular networks, the rate of .tel registrations among cellular carriers in Southern Asia will be tallied up. The results indicate that the significance of .tel for cellular carriers in the region is not widely accepted. This trend is not expected to continue, as predictions below show.
Dissemination Among Asian Carriers
Just as IBM failed to grasp the potential of personal computing in the late 1970s and early 1980s, and Microsoft failed to appreciate the importance of the Internet in the mid-1980s, there is a widespread lack of understanding of the importance of .tel domains for cellular networks today. Nowhere is this lack of understanding more pronounced than among the cellular network operators that will be ultimately be most affected.
The immediate significance of .tel does not appear to have been widely accepted or understood among cellular carriers in Asia. The sunrise period for national trademark holders to apply for .tel domains closed on Feb. 2, 2009. Deloitte served as the validation agent for sunrise applications.
No .tel registrations have been found for any cellular carrier in Bangladesh, Indonesia, Malaysia, Nepal, Sri Lanka, or Thailand. In India, .tel registrations are recorded for Airtel, BSNL and the Hong Kong offices of Hutch. In Pakistan, .tel domains are registered to Telenor, Warid and Zong.
Indian carriers Reliance Telecom and MTNL have their .tel domains held by Infinitum Consulting, with whom no corporate ties were found. Registrations with no apparent relationship to a carrier were found for Indonesia's Telkom, Thailand's Thai, and Malaysia's Digi.
The Uniform Dispute Resolution Policy (UDRP) that covers .tel domains is the same policy that covers .com domains. UDRP decisions favor the parties that bring disputes in approximately 90 percent of all UDRP cases, but cases can take up to a year and several thousand dollars or more to resolve.
A Billion .Tel Identities by 2013
More than 1 billion .tel identities will be in use by 2013 if only one quarter of global cell phone users are included in .tel subdomains by their carriers. That depends on carrier adoption rates and on Telnic rolling out non-English character sets for the top-level domain (the .tel portion) and subsidiary levels, which it plans to begin by the end of 2009.
The prediction of 1 billion .tel identities is based on trends in mobile phone adoption around the world. Parks Associates forecasts that by 2013 there will be 4.5 mobile phone users worldwide. This compares to 3 billion in February 2008, when the International Telecommunication Union announced that the total number of global cell phone subscribers had exceeded half the population of the globe.
Cell phone access is within range of more than 80 percent of the world's population. The significance of .tel as a business accelerator and social networking tool will be most pronounced in developing markets, where 68 percent of cell phone subscribers live.
The prediction of 1 billion .tel identities does not provide a basis for forecasting the number of .tel domains to be registered by 2013. Most identities will be issued through cellular carriers and social networks such as MySpace. The number of second-level .tel domains registered through 2012 could stay below 5 million, before taking off in 2013 as third-level domain holders upgrade to brand themselves personally, achieve portability and gain direct access to .tel privacy and friending features.
Now let us turn to the roles that .tel will play in business communications and for application developers.
Business Roles
An immediate use of .tel for business is to publish directories that allow customers and suppliers to reach the exact point of contact desired, whether voice or non-voice. For internal contacts, an organization can set its .tel friending parameters to allow increased access to contact information.
Contingency planners can pre-set emergency information to be turned on through their .tel domain as soon as an emergency occurs. For example, a consumer products company can set up a product recall telephone number and dedicated Web site address that will only appear once a recall is launched.
Real-time publication capabilities of .tel enable organizations to control contact channels on an up-to-the-minute basis. As offices open for business across the globe, their availability can be reflected in their .tel domain information.
Unified communications vendors can integrate .tel features into their service offerings to provide enhanced control and management capabilities across the enterprise. Not only will .tel facilitate enhanced call routing, escalation and load balancing, but it will allow better management of blended contact systems that integrate inbound and outbound volumes from a myriad of voice and non-voice sources.
Enterprise contact management systems can incorporate .tel into contact-policy administration that factors return-on-investment (ROI) into inbound customer routing and handling policies. High-value customers can be "friended" through .tel and allowed access to premium contact and support services.
Opportunities for adding social networking features to internal communication systems can draw on identity assignment through .tel as a basis for friending and tiered access to internal contact information. This can allow colleagues to adjust communication permissions in line with work flows and task assignments.
Rather than allow everyone within an organization unlimited access to everyone else's communication channels, add-ons to universal communication systems can allow access levels to be controlled — while maintaining flexibility to respond quickly to emergencies and other unusual events.
Emerging Trends
The applications needed to integrate .tel data with unified communications platforms, cellular networks and older Web-based identity management systems have yet to be developed. The functionality of new applications will depend, in part, on their ability to pick up where the functionality gap between second and third-level .tel domains leaves off.
Second level domains such as YourDomain.tel cost US$20 or less per year to register, once open registration begins March 24. Third level domains are assigned and managed by the second-level registrant and are distinguished by an additional dot: SubDomain.YourDomain.tel.
The realization that third-level .tel domains are free, yet lack the privacy controls of second level domains, will drive the long-term growth of both .tel registrations and third-party identity management systems that interface with .tel and build on its functionality.
Unlike conventional domains, .tel does not have much speculative value. Its value derives from how it is used. The registrars GoDaddy and eNom are not supporting .tel registrations. GoDaddy is the most popular Web site hosting company in the United States, a position it holds because of its ability to attract customers through low-cost domain registrations that are subsidized by profits from its hosting business. There is no hosting needed for .tel domains and therefore little in the way of value added services that GoDaddy and eNom can provide to .tel registrants.
Startups aimed at developing directory services that assign third-level domains free of charge to directory members will be the focus of early entrepreneurial efforts to add value to the .tel domain system. Value from .tel will be generated by cellular carriers and telecommunications system vendors.
The biggest value will be gained by consumers and publishers of .tel data who use .tel to connect with people and organizations without necessarily accessing the Web. The .tel system will become the world's biggest directory, while simultaneously fueling the spread of social networking to cell phone users across the globe.
If we think of .tel as a traditional domain name, then we will fail to see its significance and utility. Once a major cellular carrier in the United States begins giving away .tel subdomains free, interest in .tel will accelerate.
For additional information on .tel, please refer to the .tel registry. The registry does not register domain names directly, but works through the participating registrars that are listed on the Telnic Web site.
Anthony Mitchell , an ECT News Network columnist, has been involved with the Indian IT industry since 1987, specializing through InternationalStaff.net in offshore process migration, call center program management, turnkey software development and help desk management. He may be contacted at Mitchell.tel
---