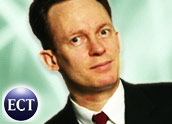 Opportunities for using new media for the public good have been overlooked in the excitement surrounding the rise of new media itself. Traditional public service ad campaigns are designed for television, a media form that is quickly waning.
The fading of television as a traditional media form, the end of television sets as distinct single-function devices, and the redirection of advertising dollars away from old media to new media are providing opportunities and raising questions about how to use new technological tools to improve the targeting and effectiveness of public service messages.
As the relevance of traditional television broadcasting wanes, so too does the relevance of traditional public service advertising. The need for public service messages has not disappeared, but has yet to be transformed by the capabilities for precise targeting, distribution and innovative content creation that new media offers.
If we fail to ask how to use new media tools for the public good now, before new media becomes set in its ways, then it will be harder to go back and instill new ethics and launch new initiatives later on.
The Digital Age
New media is commonly associated with digital communication and electronic distribution. It often includes interactive capabilities. New media includes e-mail, instant text messaging, Internet telephony, Web sites, online social networking and virtual reality environments, podcasts, blogs, Web-based video, interactive television, kiosks and video games.
What can new media do?
It can encourage changes in attitudes and definitions of socially acceptable behavior.
It can connect people with resources and information more efficiently and cheaply than old media.
It can encourage people to take better care of themselves and to engage in less risky or destructive behavior.
It can harness peer pressure through peer generated content.
Increasingly precise data on individuals enables messages to be targeted with greater relevance and timeliness than ever before. Just as major retailers such as Wal-Mart are learning how to target and tailor online advertising to individual customers, so too can the public and non-profit sectors begin to target public service messages more precisely.
Precise Targeting of Messages
In the case of social networking sites such as MySpace and Facebook, the content of member postings provides easy clues as to the needs and issues facing many people at risk. Drinking, drug abuse, eating disorders, physical abuse, and a plethora of other issues are right on the surface. Very little data mining is required. How much more effective could new media public service campaigns become if data mining and social network analysis technologies are made available — along with increasing amounts of ad space in new media publications and online venues?
Free e-mail services such as Google, Hotmail, and Yahoo Mail could begin placing public service advertisements targeted on the basis of e-mail content. Very little computational linguistic analysis is required.
How much more effective could new media public service campaigns become if computational linguistic tools were made available for analyzing natural language communications rather than just skimming for constantly-changing keywords and leet expressions?
Implementation Questions
Efforts to bring public service advertising into the era of new media raise a host of questions, some of which have already surfaced as issues in the context of paid advertising in new media.
We can divide these issues into two groups, those having to do with implementation and those having to do with participation by the private sector. We begin with implementation questions and conclude with questions on participation. How can personal data be safeguarded in the context of public-service ad campaigns in new media?
When and how can inbound calls and other viewer responses be encouraged, channeled and handled? What is the place of online, text-based chat in public service ad campaigns?
How can or should public service activities be measured in regard to new media? When and how should public service ad campaigns be localized or internationalized?
What types of pilot programs could be run to test how new media can be used for the public good? For example, how well do different types of virtual billboard ads and billboard messages function in virtual reality environments, such as Second Life and massive multiplayer online games such as World of Warcraft?
What unique opportunities could be made available in computer games for promoting more socially responsible behavior by at-risk teens that may not be easy to reach with public service messages in other venues? How can content creation be encouraged by members of targeted populations and communities?
Every kid with a cell phone can be a content creator, especially now that so many cell phones come equipped with little video cameras. How can we spark and channel the creative energies that new media can release?
Private Sector Participation
Public service messages can and should find their way onto blogs and personal Web sites that display ads from Google, Yahoo MSN and other ad providers and aggregators. There may be confusion or well founded objections to some of the ad content that is provided to publishers, especially small publishers. How can publishers be given a choice in the types of ads provided and how can advertisers and aggregators communicate effectively with publishers regarding the placement of public service ads?
How can the knowledge and energy of technology leaders in the private sector be harnessed to support a new spirit of social responsibility and public service in new media?
What constitutes reasonable participation by new media outlets in hosting public service ads and related content?
What other questions need to be asked?
Please share your ideas in the Talkback section below.
---
Anthony Mitchell
, an E-Commerce Times columnist, has beeninvolved with the Indian IT industry since 1987, specializing through
InternationalStaff.net
in offshore process migration, call center program management, turnkey software development and help desk management.
---