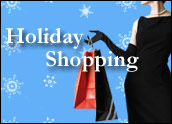 Online retailers are looking forward to a robust holiday shopping season this year, asPart 1 of this three-part series points out, and that anticipated success is likely to be due in no small part to the increased focus onsearch engine optimization (SEO) and search engine marketing (SEM), as detailed inPart 2.
However, for all the hoopla over SEO and SEM, there is another method that could dramatically increase conversion rates for e-commerce players: site search.
Site search can be as much as three times more likely to convert site visitors to buyers, according to aWebSideStory study.
Last year, site search conversion rates soared as the holiday shopping season progressed, jumping from just 6 percent in October to more than 8 percent for the month of December.
Analysis Baselines
How do you know if your site search is as effective as it could be? Using WebSideStory's data as a benchmark, you should be converting at nearly three times the rate of average site visitors who don't use site search. If not, you may need to look into another site search technology vendor, change your tagging system or make some other adjustment.
"Begin by measuring your site search conversion rate. One of our customers, Bloomingdale's, told us site search accounts for one-third of its online sales and that number has been moving upward. It's important to understand that site search can drive tremendous revenue," Steve Kusmer, senior vice president and general manager for WebSideStory's Site Search Division, told the E-Commerce Times.
Read the Reports
You may be familiar with reading the keyword reports from your Web analytics software, but paying close attention to internal search reports could yield a different collection of words altogether.
Bloomingdale's, for instance, discovered that the key phrase "Juicy Couture" was popular in its internal search rankings. The retailer put this knowledge to action in its site search to enhance target content for that particular brand. The effort drove additional sales of an already popular brand.
"One of the biggest mistakes in site search is not looking at the Web logs. It's vital to know what people are searching for on your site and then to make sure your search is within the most popular terms," Shaun Ryan, CEO at SLI Systems, told the E-Commerce Times. SLI's customers include Mikasa, Tupperware and Green Mountain Coffee Roasters.
Every time a visitor types a keyword or key phrase into a site's internal search engine, he expects to find results that match his search term. If a trend arises in the search terms that visitors use — no matter how strange that trend may be — the internal search parameters should be tweaked to ensure that visitor gets the results that they are expecting.
Opportunities Abound
Internal site search results are also critical to SEM initiatives. The keywords visitors frequently use to find information within the site should be incorporated into SEM campaigns — if they are not already.
Visitors are likely to use the same search terms on both your site and on Google, so your challenge is to cover both sides of the "search equation."
"The top 100 phrases on your site will account for almost half of all the searches on your site — and 83 percent of all searches on a Web site are two words or less," Kusmer explained. "Reading the reports and taking action can increase your conversion rate. If you can uplift your conversion rate by a few tenths of a percent, it's going to have a huge impact on your sales."
Quality Results Critical
Internal site search is critical in the Google Age, where searchers expect to get highly relevant results. Going to an e-commerce site, searching in the internal engine and coming up empty is a frustration for visitors, especially when they know you sell what they want.
"The common industry understanding is that if a shopper doesn't find what they are looking for in three clicks, you could very well lose them to another Web site. Navigation alone isn't going to cut it. You have to have internal search that works," Carl Schroeder, director of search technology at PicoSearch, told the E-Commerce Times.
Visitors expect to have richer results than the best Google search has to offer, according to SLI's Ryan. Visitors want to see images, prices and other relevant search results in order to help them decide to click through or not.
The Full Impact of Site Search
Once you have mastered accuracy and relevancy, you can leverage a new trend in site search: using the results as a landing page. Your advertising or e-mail campaigns will drive traffic to your site — but where? Why not send visitors to a page with relevant site search results?
An e-commerce vendor could launch a campaign around a particular brand, for example. If the vendor offers a link that delivers relevant site search results to visitors, then he can more easily find the desired brand or product. Tommy Hilfiger, for example, sells more than jeans and shirts. A landing page of site search results could display information about all related or available products, which could also lead to cross-selling opportunities.
Similarly, e-commerce players can enhance SEM campaigns by indexing site search pages. Typically, spiders don't index site search results because they are automatic and can't manually enter keywords in search forms. However, by adding related searches on your product pages, you can provide a path to the site search page for various items.
"This technique allows spiders to index the site search page and then follow the related search links to get thousands of new pages indexed [and] optimized for the search terms people are actually using on your site," explained Ryan. "That works really well for driving additional traffic to the site from the outside."
Selecting Site Search Technology
All site search vendors are not created equal. Site search solutions should be scalable so the site search functions can grow with your business. Pricing should be flexible, determined by the size of the Web site being searched, optimization features should offer greater managerial control over your own site search, and indexing and templates should keep the engine fresh, according to Schroeder.
"Behind every search engine is a pre-made index that organizes and updates information collected on a Web site. Much like an index from the back of a book, a search engine index helps the reader find what they are looking for," Schroeder said. "Templates offer a support design system to help control the layout of your search results page, to integrate and match your site's look and feel."
Most e-commerce vendors have already locked down their sites for the fourth quarter. No major site projects are underway. That makes it a good time to take the quiet moments to begin planning and budgeting for 2007, Kusmer said.
"We'll be talking about more and more is using Ajax technologies — browser-based application technologies — to drive site search results," he said. "It will take site search to another level. We are just in the beginning phases of online retail development. Using interactive technologies to create a better search experience improves online shopping."
Holiday Shopping, Part 1: Familiar Trends, Soaring Online Sales