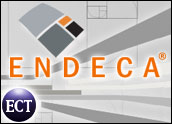 Online retail innovation and a cutting-edge customer experience are no longer the sole domain of a few retail pure-plays (Amazon.com, eBay) and multi-channel pioneers with hundreds of millions of dollars to invest. With recent forecasts from Forrester Research predicting that U.S. online retail revenues will top the quarter-trillion-dollar mark by 2011, retailers of all shapes and sizes, like Home Depot, Nike and Cabela's, continue to up their annual investment in the online channel, both through in-house investments and third-party specialists.
Shoppers can expect some new bells and whistles on their favorite online storefronts during the 2006 holiday shopping season, but the biggest changes, while visible on the storefront, are taking place behind the scenes.
Natural Changes
These innovations deliver benefits so sewn into the fabric of online shopping sessions that most consumers, at first glance, may not even notice. Like merchandisers mastering the art of brick-and-mortar store layouts and displays, when done right, it just seems natural — and helpful — as if it should have always been that way.
Investments in search engine optimization (SEO), site search and navigation, contextual content, increasingly savvy merchandising and e-commerce, and brick-and-mortar collaboration will all play a key role in the 2006 holiday shopping experience.
Take for example, the guided search and navigation experience on the slick, new online Nike Store. While it may look like the familiar search box and site navigation, this increasingly prevalent approach groups items by similar characteristics — style, size, price range, color, activity, etc. — showing shoppers all the ways they can describe and browse merchandise.
The benefits? Shoppers can quickly hone in on and compare desirable products without having to page through hundreds of options, while retailers can expose the full breadth of their catalog without having to predict all of the ways customers may look for products. It's as if the site were designed with each individual shopper in mind. Since it shares a similar look and feel with classic search and navigation site elements, shoppers can take advantage of these changes immediately without having to learn how to use new shopping tools.
More Content
Site content, like product guides, how-to's, and customer reviews — shown side-by-side with related products — is also becoming more prevalent and is no longer limited to sites like Amazon.com or popular product categories like electronics. New products from e-commerce technology vendors have lowered the barrier to entry, making it possible for even small e-commerce teams to roll out rich, advanced storefronts.
Retailers like Home Depot and Petco are taking advantage of their offline brands and subject expertise to offer online shoppers content that helps inform buying decisions while differentiating themselves from one-stop shops and category competitors alike. For example, as you search for tools or materials on Home Depot's site, you'll be shown related installation, project and buyer's guides. Likewise, Petco is now taking advantage of customer reviews to give buyers new types of context to influence their purchasing decisions.
Another prevalent behind-the-scenes change is search-and-navigation-driven merchandising. The promotion of top sellers, related products, and on sale items is as old as e-commerce. What's changing is how it is commonly done, and the benefits this brings to both shoppers and retailers.
Out of the Box
Technology vendors are now offering out-of-the-box solutions that integrate advanced search and navigation technology with built-in merchandising control. The idea is that department and category merchandisers can quickly create rules-based and dynamic promotions to appear based on what shoppers are looking for, without needing to involve Web or technical experts.
This might be anything from related best sellers, high margin items, local merchandise or even more advanced options like profile-based promotions, showing users' items based on past purchasing behavior. For example, when a shopper searches for "fly fishing" on Cabela's Web site, the outdoor outfitter automatically promotes fly-fishing guides, popular reels, and related products like "waders," in addition to the hundreds of items they have related to fly fishing.
The one change — or class of changes — most representative of the maturing e-commerce market is a push towards integration with retailers' other assets. For years, multi-channel retailers have promised a more seamless experience between the Web and their brick-and-mortar operations. However, with few exceptions, e-commerce teams have remained an island unto themselves. Unfortunately, this created virtual silos of information that, while related, made it difficult to bridge the online and offline worlds.
At long last, there is clear evidence that this most frustrating of practices is coming to an end. No longer are technology and design decisions being made in isolation. Retailers are demanding — and vendors are accommodating — e-commerce technology solutions designed to work with other parts of their infrastructure.
This has led to a wave of partnerships between the biggest e-commerce technology vendors, and perhaps more importantly, to dramatic improvements in how the technologies that power the storefront interact with key back-end operational systems used for inventory, local pricing and more. For shoppers, the initial benefits will be better visibility into Web and local product availability; a "single version of the truth" when dealing with online, call center and in-store representatives; and more flexibility in how shoppers complement the online and offline channels for research and purchasing.
As consumers browse the Web looking to complete their 2006 holiday shopping list, they will undoubtedly be greeted with fresh, new look shopping sites, but this year's true innovation is more than skin deep. Shoppers may not even notice many of the differences at first, other than to note that it just "feels" easier. For the online retailers that get it right, the whole shopping experience will just seem natural and more satisfying, as if it should have always been this way.
---
Rich Stendardo
is director of market solutions at
Endeca Technologies
.
---