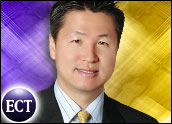 Michael Yang and Yeogirl Yun are hardly strangers to the realm of comparison shopping sites. The dynamic duo founded mySimon.com, which became the largest price comparison shopping site on the Internet, with over 10 million users in 2000. After raising US$30 million in investment capital, mySimon was acquired by CNET for $700 million in 2000.
The partners took a deep breath during the bursting of the dot-com bubble, then prepared for their next big venture. Drawing from their winning experience with mySimon.com, Yang and Yun launched a new comparison shopping search engine called Become.com in 2005. The company wooed top talent, like Jon Glick from Yahoo, Greg Haslam from NexTag and Tony Pecora from eBay, to get the Internet business off the ground.
Since then, Become.com has focused on growing its user base and adding new features and functions like "Search Zoom" and "Nearby Stores" that serve the emerging needs of its audience. Now, the company is forging into the Japanese market with its platform and hoping for similar results.
The E-Commerce Times caught up with Yang to talk about the challenges, opportunities and changing landscape of comparison shopping sites. One theme continued to emerge as Yang outlined his vision: teamwork.
E-Commerce Times: You launched Become.com nearly two years ago with the goal of becoming "the best place to shop online." What were the challenges you faced in the past 18 months as you worked toward your lofty goal?
Michael Yang:
It is always challenging to start a brand new company. Major challenges exist at every turn: fundraising, hiring great people, creating the best technology, developing a network of advertisers/merchants, delivering the best service to the consumers, etc. I am happy to say that our team addressed all of these challenges with flying colors.
ECT: What do you see as milestones or critical turning points of the past year?
Yang:
Reaching 1 million users per month [after] starting from 1,000 users per month early last year was a significant milestone. Also, turning profitable on our Search Engine Marketing campaign was a major milestone for us.
ECT: What did you learn from mySimon.com, which became the largest price comparison shopping site on the Internet with over 10 million users in 2000, that is helping you with this new venture?
Yang:
I learned that it's not just important to build a great technology, you also need to build a great team, service and brand. We are focused on giving consumers a powerful, integrated search and shopping service that they can't find anywhere else.
ECT: How has the comparison shopping sector changed since the days when you built mySimon.com? Is consumer usage changing? Consumer demand?
Yang:
The comparison shopping industry grew from less than $10 million per year in 1998 when we started mySimon to over $1.5 billion per year this year. So it is much larger today. It is also more mature and competitive with many established players. However, consumer adoption and usage of comparison shopping is much higher now than ever before, so it's a growing segment. Lastly, comparison shopping services are competing with search engines for consumer usage.
ECT: What do you see as the hottest technology trends in comparison shopping today?
Yang:
Vertical search engine technology focused exclusively on shopping search versus more general search engines. Also, social shopping is a hot new trend creating a strong community around shopping interests.
ECT: What factors are threatening the prosperity of comparison shopping sites? Could some X factor come in and disrupt the success of this business model?
Yang:
Consumers will always need independent, unbiased comparison shopping services that help them get the best product at the best price. We think the best insurance against any "X factor" is to continually innovate and respond to consumer needs.
ECT: You've added 20 million products in the past year. How did you climb from 5 million to 25 million so quickly? How did you get buy-in from those retailers?
Yang:
We have a great merchant partnership team that works both directly and indirectly with merchants, allowing us to quickly scale to 20 million products. We provide valuable traffic to our merchant partners in a cost effective manner that makes our service increasingly attractive to merchants seeking increased ROI. Our strategic advantage for merchants is that consumers who do research on our site are clearly shoppers interesting in buying, not just window shopping.
ECT: What about the competition? There is no lack of comparison shopping sites out there. Other than your experience and cash, what key factors have helped you stand out from the pack and get ranked as the "Best Comparison Shopping Website" on Forbes.com's Best of the Web list?
Yang:
First, we have advanced search technology that no one else in the market can come close to matching and we keep advancing it with things like our new Search Zoom feature that lets you control the kind of search results you want to receive. And we've hired a terrific team of industry-savvy people at Become.com.
ECT: I understand you are going global, taking the Become.com model into Japan. What opportunities have you found there that you are hoping to leverage? Why Japan?
Yang:
Japan is the second largest e-commerce market in the world. We have an excellent partnership with Transcosmos that helps us leverage our technology and the opportunity to capitalize on the growing Japanese online shopping market. And we hired Max Ueno, a highly successful Internet veteran, to run Become Japan and he's doing a great job.
ECT: What do you see in the future of comparison shopping sites? How will this space evolve over the next three to five years?
Yang:
Future comparison shopping sites will integrate comparison shopping (where to buy), Web-wide search technology for review and buying guide information (what to buy), and social shopping (what others are buying) to get valuable information from an unprecedented community of consumers. Also, local shopping will be integrated with shopping search in case consumers want to actually see and touch the product before buying online or offline.