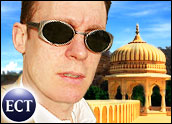 The first article in this series focuses on eNom's acquisition of BulkRegister, and how it would change the marketplace for domain name registration. It details the state of the industry and how it has transformed from the early startup days into a revenue-generating machine. This concluding article will expand on those thoughts and delve into what this means for consumers going forward.
Loss of Competitive Advantages
In a market where most registrars have positioned themselves as full-service hosting firms, BulkRegister kept focusing on its original business model. The competitive advantage that it enjoyed by undercutting prices during its growth spurt in 2000 has been neutralized by the evolving business practices of its competitors.
Unable to respond in a timely or effective manner with new feature offerings that could cross subsidize and enhance its core registration services, BulkRegister saw its customer base stagnate. This was compounded by poor client communications practices and difficulties in successfully launching new service offerings, especially its private registration service.
The lack of control that customers have over whether or not to have ads placed on placeholder pages provided through BulkRegister or its private registration service has created long-term unquantified liabilities for BulkRegister, its clients and now eNom. Clients who do not want their domain name used for commercial purposes may find that BulkRegister has gone ahead and commercialized their domain names by running ads (often for competing products and services) on the placeholder pages that BulkRegister had originally maintained without advertising.
Customer Support
In an effort to control costs, BulkRegister channeled customer support contacts through an e-mail and bulletin board system that it calls Support Trak. Although it maintained its customer support activities within the U.S., it was not always able to maintain quality assurance or consistency. By shunning voice contacts, BulkRegister gave up opportunities for using voice conversations to resolve customer misunderstandings, retain important clients and upsell additional products and services.
Register.com moved most of its customer service operations outside the U.S. in 2001 and 2002. It shifted work to Nova Scotia and to India to improve operating margins.
GoDaddy, in contrast, maintains all its customer service operations in house and in the U.S., seeing it as a revenue center and as creating opportunities for reinforcing customer loyalty. It pushes voice services over cheaper e-mail contact options. Upsell opportunities and cross subsidization from value-added services enable GoDaddy to bear the costs of premium customer service.
Rise of the Secondary Market
A market for reselling domain names arose in the late 1990s. The industry leaders at that time were GreatDomains.com, Afternic.com, and later Sedo.com and Escrow.com. Their revenue models were initially based on commissions from selling domain names.Although the number of reported sales has steadily increased in the last few years, there are still less than 800 reported sales per month, hardly enough to support a large number of stand-alone resellers. BulkRegister was a latecomer to partnering with a reseller.
In 2006 BulkRegister began offering buyers the option to submit unsolicited bids for domain names that were already registered by other parties. It offers this option through Sedo, but the user interface remains crude and fails to distinguish domains that are actually listed for sale on Sedo or by other BulkRegister members, thereby rewarding people who are not existing clients of Sedo or BulkRegister and encouraging bid offers to be sent to domain owners who have no intention of parting with their domain names. This arrangement also threatens to interfere with the commercial arrangements that other resellers may have entered into with domain owners seeking to market and sell their domains on an exclusive basis.
Ad Revenue Creates New Business Models
Each day over half a million new dot-com domain names are registered around the world, joining a total of over 53 million dot-com names currently registered. The majority of those domain names are not associated with functional commercial Web sites. Instead, they are pointed to placeholder pages, some of which have advertisements placed on the pages.
The placeholder page operator often arranges for ads, usually through a third party such as Yahoo or Google. Examples of placeholder pages are AmericanTrainingCenter.com, FactoryRental.com, MemberBoard.com, StudentMembership.com and PiracyScan.com. The first placeholder page above is operated by Afternic, which has marketing partnership agreements with eNom and Register.com. The other placeholder pages are operated by Sedo with ads provided by Google AdSense.
It is estimated that between 5 percent and 10 percent of first time visitors to Web sites arrive through direct navigation, through typing in a domain name that may not be for a Web site that the viewer already knows exists. The sites reached through direct navigation are often just placeholder pages. They may include some relevant content and can have sponsored links (paid advertising) to sites that the viewer may surf to.
The market potential from placeholder pages and other domain parking options has been estimated at US$1 billion per year from ad revenue alone. Although BulkRegister has never engaged in revenue sharing, ad revenues may be shared by the placeholder page operator with the domain name owner. In the case of AmericanTrainingCenter.com, the operator Afternic pays about $1.50 per click. FactoryRental.com and the other aforementioned Sedo-operated pages pay no more than 10 cents per click, even on sites with a 50 percent or greater click through rate.
Sedo's lack of transparency makes it difficult to estimate their earnings as an advertising aggregator, but it appears that payouts often amount to less than 10 percent of their advertising earnings from placeholder pages. Ad revenues could dwarf the revenues earned from selling domain names. The prospect of ad revenues brings us to the question of advantages that eNom gains from acquiring BulkRegister.
Four advantages for eNom from acquiring BulkRegister are:
Placeholder page ad revenue.

Placeholder pages represent underutilized real estate that can be employed to host ads and generate traffic for eNom. The addition of user-generated content through blog and wiki technologies can draw additional users at little or no cost to eNom. Ads can be tailored to the type of content appearing on the page.

Access to portfolios.

Many of BulkRegister's 35,000 customers own collections of domain names that are attractive to online real estate investors. Access to BulkRegister's in-house data will enable eNom to proactively approach owners of underutilized domain names with offers to sell. Direct access to portfolio owners will give eNom a competitive advantage over other portfolio buyers such as Internet REIT and Seattle-based Marchex.

Internet REIT is modeled after a conventional real estate investment trust. It is backed by Perot Investments and by Seattle-based venture capital firm Maveron, co-founded by Starbucks Chairman Howard Schultz and former investment banker Dan Levitan. Internet REIT has purchased more than 400,000 domain names. Its founder Marc Ostrofsky attracted attention in December 1999 when he sold Business.com for $7.5 million to eCompanies. That purchase stands as the current record for a domain name sale.

Marchex has also been active in portfolio acquisitions. It bought Name Development in 2004 for $164 million. The acquisition provided Marchex with more than 100,000 Web sites such as RentGuide.com, Debts.com and LasVegasVacations.com. Marchex uses its portfolios to connect consumers with online merchants.

eNom's parent company, Demand Media, focuses on portfolio acquisitions. Demand Media's home page states: "Founded in April 2006, Demand Media is building the next-generation of Web media companies where content creation and publishing costs are immaterial, traffic is acquired for free, and advertising sales becomes automatic, recurring and predictable."

Access to expired domains.

As a registrar, BulkRegister can identify high-value domain names that are expiring and snap them up before they go back out onto the open market. Although BulkRegister will not have access to traffic data on expiring domains (except names for which it is providing placeholder pages), it can identify attractive names and acquire them without competition or interference from other industry players.

Cheap acquisition price.

Purchase prices for acquisitions of Web hosting firms have tended to average around one year's revenues. Whereas in 1999, hosting firms were selling for between 2.5 to 7 times annual revenues, today they range from between 0.5 to 1.2 times annual revenues. Terms of the acquisition agreement for BulkRegister have not been released, but it is likely that eNom acquired a large customer base at a low revenue multiple.
Competition Strategies
Who will eNom be competing against? The Go Daddy Group has its own discount registrar: BlueRazor.com, whose membership fees are $9.95 per year and dot-com registration prices are a flat $7.25 per year.
Low prices and high service levels have given The Go Daddy Group high growth rates and have helped position it for an IPO. The Go Daddy Group has filed an S-1 registration document with the Securities and Exchange Commission but has not set a date for going public.
How can eNom compete? By sharing ad revenues with domain owners, by being more transparent and equitable than Sedo, and by simultaneously globalizing and professionalizing its development and support operations. Last but not least, by rediscovering its customers.
---
Anthony Mitchell
, an E-Commerce Times columnist, has beeninvolved with the Indian IT industry since 1987, specializing through
InternationalStaff.net
in offshore process migration, call center program management, turnkey software development and help desk management.
---