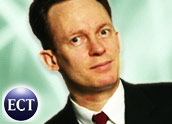 BulkRegister, the original low-price commodifier of the domain name industry, announced that its business and assets are being acquired by eNom of Bellevue, Wash. In an e-mail sent to customers on July 26, BulkRegister said that its user interface would be integrated into eNom's main platform and that eNom would be doubling its office space in Bellevue to accommodate increases in development and customer support operations.
BulkRegister was the last major U.S.-based pure-play registrar in the market. Its acquisition by eNom marks the end of an era in the history of domain names and the Internet as a whole.
Competitive Marketplace
The combined entity will have 6.8 million domain names under management, making it the second-largest registrar of domain names in the world. eNom's acquisition of BulkRegister provides it with an additional 1.5 million domain names and 35,000 customers, most of whom are commercial entities with large domain portfolios. eNom's growth is occurring in the context of rapid change in the domain name industry and competitive pressures fueled by changes in product mixes and service offerings of competing registrars.
eNom faces competitive pressures from GoDaddy.com, the largest registrar in the world. Founded in 1997, GoDaddy.com is part of The Go Daddy Group, Inc. Their dot-com prices start at US$8.95 per year but are often sold at a discount, especially for new registrations or transfers. Transfers to GoDaddy are currently priced at $6.95 per year, with a free one-year extension. New registrations are currently being offered at $1.99 each with the purchase of any other new non-domain purchase.
The Go Daddy Group has more than 14.6 million names under management, more than twice the number registered by eNom. The former industry leader Network Solutions is now in third place.
BulkRegister was established in Baltimore in 1999. At that time, Network Solutions was the industry leader and Register.com was in second place.
Register.com currently claims to have over 3 million names under management and still prices its dot-com names at $35 each per year. Register.com's early strength was in registrations of country code domains such as co.uk (Great Britain), .de (Germany) and .jp (Japan). It currently offers registration in over 240 country code domains, providing convenient one-stop shopping for clients seeking to establish and maintain a global domain identity.
A competitor that has been doing well in Asia and Europe is Melbourne IT, which does not publish registration figures. Its after-tax profits increased by more than 30 percent last year. Melbourne IT is a favorite of many Indian IT companies and outsourcing firms.
Melbourne IT is in the process of acquiring Web Central Group, Australia's biggest hosting company. It is Melbourne IT's online brand management services that distinguish it from U.S. registrars by enabling it to provide brand protection for clients that include Microsoft, Yahoo and HSBC. Its brand protection services have a 99 percent client retention rate and 47 percent annual growth, in part because of the lack of competition in that service area.
Early Growth
BulkRegister's major growth spurt in 2000 was fueled by its low domain prices and user interfaces that were more automated and user friendly than anything that had come before. They briefly claimed to be the second largest registrar — before slipping into fourth place the following year. In 2000, BulkRegister charged a $79 membership fee. That fee is now $49.
BulkRegister was the first registrar to allow for the quick and easy registration of multiple domain names simultaneously. They were also the first major registrar that allowed users to repoint their domain names to different Internet addresses without having to exchange e-mails or call a customer service telephone number.
Many of BulkRegister's initial customers were attracted by hard-copy mailings made to existing domain name owners. The mailing lists were put together by reviewing domain name registration records at competing registrars. The outside of the envelopes contained simple messages about the low prices and bulk registration features offered by BulkRegister.
The initial growth strategy followed by BulkRegister was to push for market share at the expense of profitability. In December 2000 it received a $1.5 million investment to help it achieve profitability. Under pressure to improve its financial performance, BulkRegister's board of directors held an emergency meeting on March 5, 2001 and dismissed then-CEO Tony Keyes. The next day at least 18 additional employees were laid off out of a total staff of 33.
The loss of two thirds of its workforce put BulkRegister into a holding pattern from which it never fully recovered. While other registrars were busy imitating BulkRegister's features, usability and bargain prices, BulkRegister took an alternate route. In September 2001 it announced plans to offer domain names from New.net, a controversial domain name registry that at that time was offering domain names with 30 alternate extensions such as .shop, .inc, .llp, .llc and .ltd.
New.net domain names are not sanctioned by the Internet Corporation for Assigned Names and Numbers (ICANN), the nonprofit organization that oversees the top level domain name system, including .com, .net. and .org extensions and the country code top level domain system. As a consequence, New.net's alternate extensions are not universally recognized across the Internet.
While BulkRegister's business model remained largely unchanged throughout its lifecycle, its competitors continue to refine their business models at the same time that the domain name industry undergoes cathartic changes.
Revenue Model Based on Registrations
The initial business model followed by registrars from 1993 through 2000 focused on simply registering domain names. Register.com and then GoDaddy.com recognized that when a domain name is registered, additional services are often needed to build and host a Web site. Those firms began addressing the full needs of registrants and were able to turn additional service offerings into profit centers.
BulkRegister was slow to roll out additional service offerings. Even at the end, its service packages are largely those of a traditional registrar. Ironically, BulkRegister's customers have significant per-capita market potential for buying hosting services and other add ons because BulkRegister members generally own large numbers of domain names.
GoDaddy.com, Network Solutions, Register.com and 1&1 have all learned how to cross subsidize their registration business with revenues from Web site hosting and e-mail services. 1&1, which advertises itself on 1and1.com as being the world's number one Web host, gives away free domain name registrations as part of some of its hosting packages. Technically, 1&1 is not a registrar, but a reseller for the German registrar Schlund.de. Even when 1&1 charges for stand-alone domain registration services, its $5.99 price represents a major draw for customers in an industry that is highly price sensitive.
Customer acquisition costs for Web hosting firms have skyrocketed in recent months, especially at the low end of the market. Some hosting firms are paying $100 or more per referral for new customers whose monthly billings may not exceed $15 per month. Commission Junction, which provides lead generation services through an affiliate system, recently had six Web hosting firms offering to pay between $100 and $120 per referral.
In the face of high customer acquisition costs for hosting firms, giving away free or subsidized domain registration services becomes an attractive alternative to paying for online publishers to direct customers through affiliate-based marketing programs. But it also illustrates the revenue potential for domain name holders who are able to put up Web pages that attract traffic that can be monetized through lead generation and referrals such as those administered by Commission Junction or Google AdSense.
Part 2 of this series will focus on competitive advantages and disadvantages of eNom's acquisition of BulkRegister.
---
Anthony Mitchell
, an E-Commerce Times columnist, has beeninvolved with the Indian IT industry since 1987, specializing through
InternationalStaff.net
in offshore process migration, call center program management, turnkey software development and help desk management.
---