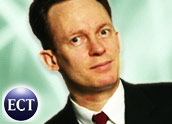 Megacities with populations larger than entire countries are changing the physical and economic landscape of the globe. Megacities have economic engines that are powering the future of the world. Megacities have larger markets than many developed countries.
The megacities are coming. They are the future. They are here now.
Karachi, Pakistan's, population of 14 million is augmented by an equal number of people in nearby satellite towns. The Karachi area has more people than Canada and an airport smaller than modest U.S. towns such as Harrisburg, Pennsylvania, Indianapolis, Indiana, or Tallahassee, Florida.
A Quick Quiz
Landing in Karachi today is the economic equivalent of visiting a huge spaceship moments before blastoff. You can feel the engines rumbling, the ground shaking, and you only have a few seconds to either jump off or be rocketed into the stratosphere.
What city has the fastest growing stock market in the world? Karachi.
What English language high school consistently tops out the Scholastic Aptitude Test (SAT) scores? Karachi Grammar School.
What country has the fastest growing cell phone market? Pakistan.
The statistics go on and on.
Reading statistics is no substitute for seeing a place. So I stuffed my American preconceptions into a suitcase and headed out from Seattle.
Good Times
"These are the good times for Pakistan," said the Cathay Pacific manager in Los Angeles, who is originally from Karachi. Decades of neglect are being compensated (and in some cases overcompensated) by the government of President Pervez Musharraf. Investment is pouring in from countries in the Persian Gulf, from India, and especially from China.
China is building a massive port in a Karachi suburb that sits at the entrance to the Persian Gulf. China sees Pakistan as a means to expand its market presence throughout the region.
Only U.S. firms, burdened by preconceptions, are holding back. American firms are afraid to even market computer hardware and software to a rapidly expanding market that is flush with cash and ready to spend.
Indian IT firms are gradually moving in because their own software economy has experienced labor shortages and price increases. Pakistan is 30 percent cheaper than India for information technology outsourcing. According to Karachi-based Alt-Source Communications, Karachi alone has 300,000 English-speaking job seekers in the 18 to 35 year old range who are interested in and qualified for call center work.
Arriving in Karachi
The plane touches down in Karachi in the middle of the night. The fashions here are different than the U.S., but the people are warm, friendly and surprisingly gentle. In Indian airports, it is a struggle to keep control of your baggage. Here nobody bothers me.
My government-supplied escorts are noticeably absent. Strike one. After half an hour of waiting, I hop in a cab and go to the hotel where my government tour planners had assured me a room. Strike two — with lots more to come. If this happens to you, take it in stride. The private sector is where the action is.
The government here is remarkably hands-off — perhaps a little too hands off. In India, when there is a problem, the government will often become involved in a major way. In Pakistan, the reaction is often for government to pull back or to engage in negotiations with disaffected groups.
Expo Pakistan 2005
I'm here to attend a national export-oriented trade show from February 2 through February 6 and then to screen software and call center facilities for possible outsourcing contracts from the U.S. Expo Pakistan 2005 is a big deal here because large international trade fairs do not happen very often in this country. I happened to be passing through here when the last one was held, 35 years ago.
The Pakistanis don't need to look very far to see how trade shows can function if they are done well. In New Delhi there are 10 to 12 major trade shows every year for IT firms, with other metro regions hosting their own lavish displays. Trade shows are a well-developed industry in India and the Indians are good at organizing them.
The ultimate intellectual trade show is India's Kolkata Book Fair. It is held in February every year, with specially constructed temporary buildings brimming with rare titles and stampeding crowds of intellectuals for whom the book fair is the ultimate literary pilgrimage. Who needs Stratford-on-Avon when the Kolkata Book Fair beckons?
A Tale of Two Cities
Comparisons between Kolkata and Karachi are inevitable. As megacities of similar size straddling opposite sides of the Indian subcontinent, they have both been languishing in economic obscurity until now. Both their governments have committed themselves to turning things around, to starting the economic engines of their huge labor forces, and to create the future rather than perpetually chase after it.
Both megacities have image problems, but Kolkata's intellectuals are not afraid to wax poetic about the joys inspired by their much-loved and long neglected metropolis. In contrast, rapid social change in Karachi has left many people here with an identity crisis and self esteem issues. The fact that visas to the U.S. from Pakistan are now so hard to obtain is not helping the situation.
Both megacities will succeed. But Karachi has a better urban infrastructure than any big Indian metro, less traffic, far better tax policies, and less religious tension. Wages for manual work are higher than in India and there is less extreme poverty here. The fact that alcohol is rare contributes to a happier, healthier and more productive populace.
Karachi has a vibrant alcohol-free nightlife. The residents here love to eat out and then go down to the beaches. There are throngs of well-mannered young men and women strolling around on the beaches until well past 2 a.m.
The city's main beaches are well lit and, in my experience, are safe for Americans alone. I've been down there late at night with fellow Rutgers graduates. Rutgers alumni appear plentiful enough and successful enough to be in a position to establish a permanent alumni clubhouse in one of the neighborhoods near the beach.
Religious Tolerance
A big question about Pakistan is the status of religious minorities here. The roughly 600,000 Hindus in Karachi are part of the economic elite, have almost assimilated, and have generally adopted lifestyles similar to the larger population — much to the bane of vegetarians who visit here from the U.S. and India.
Christians and a smattering of Zoroastrians run the primary and secondary schools, which contributes to the acceptance that those groups experience. The Christians who I talked with all spoke about how comfortable they feel here. Everyone who I spoke with was respectful of the U.S. and Americans, even though they did not always understand or agree with U.S. policies.
On February 2, 2005, on my second full night in Karachi, I'm whisked off to the expo to hear President Musharraf deliver the opening remarks. His bodyguards are the best part of the show. As a front-line country in the "War on Terror," there have been attempts on his life. Despite those attempts, the former commando has been traveling widely and meeting large numbers of people up and down the country as if he was campaigning for office. His bodyguards make that happen.
Democrats for Musharraf
In a rough survey of about 100 people that I conducted here, every single person spoke favorably of Musharraf. Most said that Musharraf is just what the country needs right now. The word "modest" is often used to describe him. Some would preface their endorsements by saying: "As an avowed democrat …"
One of Musharraf's themes is openness and transparency in government. In the upcoming privatization of a large share of the government-owned telephone company, for example, he is having the bids opened and inspected by journalists who have been critical of the government — a public process that we have yet to see in the U.S.
The press's openness to criticize Musharraf is remarkable and would have been unthinkable five years ago. The criticisms that I'm most interested in are those having to do with the pace of land reform and the social consequences of Pakistan not having moved forward as fast or as extensively as India has done with the land reform efforts undertaken since both countries gained their independence in 1947.
As Musharraf began his opening remarks at Pakistan Expo 2005, a small explosion occurred between us. There is a popping noise and a burning object falls from the ceiling. Without flinching, Musharraf assures the crowd that it is not a gunshot, telling everyone that he can distinguish gunfire from other sounds. The crowd laughs. It turns out that a lamp overheated and burst.
Stability
Musharraf emphasizes the continuity of purpose and policies that his government is using to create a stable business environment (something that is sadly lacking in the taxation policies of neighboring countries). Although the United States is contributing to stability in Pakistan, there are few Americans in the Expo crowd.
Musharraf spoke of moderation in Islam. Islam serves as a unifying force in what is actually a surprisingly secular country, something that none of Pakistan's neighbors except China can say about themselves.
In Musharraf's speeches on Urdu language television stations, he is much more blunt than he is in English. "We have a problem," Musharraf tells his Urdu audiences, speaking in frank terms about the issues facing Pakistan and how the country needs to change.
"Come visit Pakistan," Musharraf tells the crowd at Expo. If you visit, you will be pleasantly surprised, he adds.
I know, because I am. I've stayed on after the Expo to gather practical information on how both IT and non-IT firms operate, information that will be presented here later.
---
Anthony Mitchell
, an E-Commerce Times columnist, has beeninvolved with the Indian IT industry since 1987, specializing through
InternationalStaff.net
in offshore process migration, call center program management, turnkey software development and help desk management.
---