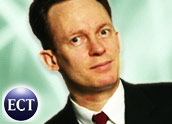 The information technology (IT) industry in Pakistan faces challenges that need to be understood by everyone preparing to send or receive IT services from that country.
Restrictions on funds transfers from the U.S. to Pakistan, implemented after 9/11, are causing problems for firms in Pakistan that need to receive funds from the U.S. Some U.S. clients are simply walking away from deals with Pakistani firms once they realize that special clearances need to be received in order to send money to Pakistan.
The U.S. has a well-deserved reputation for encouraging free markets and the efficient movement of capital, goods and services. The quickly implemented and poorly considered restrictions on legitimate commercial transactions with well-established businesses in Pakistan are not meeting the intent or purpose with which those restrictions were originally established.
Pakistan is a vital U.S. ally. For the United States to treat Pakistan as if it were Cuba is hurting bilateral trade relations and is harmful to U.S. business interests.
Another Submarine Cable Needed
The biggest technology issue facing Pakistan is its reliance on a single undersea telecommunications cable running from the port city of Karachi to the Fujairah Landing Station on the eastern coast of the United Arab Emirates (UAE), where it initially splits into two routes on its way to Europe and the Americas. The Fujairah-Karachi undersea cable provides high-quality voice and data transmissions but is not 100 percent reliable, leading to the use of satellite backup systems.
Pakistan's satellite telecommunications systems have limited capacity and delays of 400 to 500 milliseconds to and from the U.S., down from 450 to 550 milliseconds in 2002. Delays in excess of 500 milliseconds are considered unacceptable for commercial call center traffic. This situation does not disqualify the placement of mission-critical work in Pakistan, but it might make Pakistan appear less competitive than more expensive (and lower quality) IT service providers elsewhere in the region.
The submarine cable that serves Pakistan was originally owned by London-based FLAG Telecom Holdings. On January 12, the Reliance Group, India's largest corporate conglomerate, completed its purchase of FLAG, whose shares had been languishing on the Pink Sheets at less than US$1 each. On February 17, when FLAG announced its plans for a major new undersea telecommunications system called Falcon that will link the countries in the region to a hub in Oman, Pakistan was noticeably absent from FLAG's plans.
The fact that Pakistan's only high-speed high-capacity telecommunications link with the outside world is owned by an Indian company has become a strategic issue for Pakistan. This is one of the issues motivating the launch of PakIT.org, which holds its inaugural meeting on December 20 in Islamabad.
FLAG service to Pakistan has substantially better reliability, speed and quality than the main telecommunications link from the U.S. to India. According to Russ Sandlin, an American call center operations consultant who has worked in both Pakistan and India this year, FLAG has an uptime rate of 99.997 percent, which translates into eight hours of down time over 365 days. The primary carrier serving India is MCI, which links with VSNL (owned by the Tata Group, India's second largest corporate conglomerate). MCI's service from the U.S. to India has a reliability of 99.95 percent, according to Sandlin.
Last Mile Reliability
In the call center industry, the term "last mile" refers to the telecommunications link between an IT facility and the hub that connects it to a telecommunications backbone or (as used more broadly herein) to an international high-speed cable. In India, such links can extend to more than 1,000 miles.
Third party testing of the latency and quality of last-mile systems leading out from Karachi has produced mixed results. Last-mile issues need to be examined further.
Since October, dramatic improvements in line quality have been noted to and from the U.S. and Islamabad. Among Pakistan's call center locations, Islamabad is the farthest from Karachi. If high quality voice connections can now be maintained from the U.S. to Islamabad, then the remaining problems should be able to be solved for facilities located between Islamabad and the Karachi landing station.
Last-mile links can be fragile and subject to disruptions, as demonstrated on September 15 when a fire at a telecommunications hub in Chennai India reportedly knocked out last mile links to 60 percent of the international call centers in that country. Following the fire, there was a scramble in India to arrange for redundant last-mile connections. The call center industry in India was five years old before industrywide attention focused on last-mile redundancy after the fire of September 15.
The international call center industry in Pakistan was unheard of two years ago. It has 18 merchant facilities of 20 seats or more that are live now, with 12 more preparing to go live in the next six months. Most commercial call centers in Pakistan surveyed by InternationalStaff.net before the September 15 fire in India reported that they already had last-mile redundancy in place. However, there is some question about whether enough strenuous high-capacity system testing has been done at those Pakistani facilities to demonstrate smooth load transfers back and forth from redundant systems.
Total System Reliability
Lack of load testing and total system reliability testing has been a major problem at Indian centers. Owners of call centers in India have often been reluctant to spend any money to test their telecommunication and call center systems prior to program launches, which can lead to high levels of system failure, even at facilities that have ample telecommunications redundancies built in.
U.S. program management firms have used outbound pure-pay-for-performance programs to attempt to test call centers' telecom reliability before considering those centers as candidates for inbound work. This is not always an adequate substitute for automated high-volume inbound call load testing.
Pakistani call center managers' willingness to energetically employ automated system testing services as part of standard pre-launch process migration will go a long way towards establishing Pakistan as a quality IT destination and setting Pakistani facilities apart from their stodgier Indian competitors. System testing needs to extend to every element in a call center system, including a full complement of agents utilizing the same software, hardware and call resolution systems that will be employed following program launch.
Client Expertise
The major variable determining the outcome of an offshore IT program is the level of management skill and expertise applied to make the program a success. Most large-scale U.S. IT program failures in India occurred after Western managers left their managerial common sense at home before attempting to launch a software development or customer service project overseas.
It is unfair to blame Indian IT managers and staff for the fact that U.S. executives neglected to initially assess institutional, technical and personnel capabilities before setting programs in motion. This will hold true in Pakistan too.
If Westerners neglect to discover what an IT facility is capable of, and then fail to develop an institution-building and program-implementation plan to address those gaps, then they are inviting disaster. There is no reason for Westerners to go to Pakistan and repeat the lessons already learned in India.
---
Anthony Mitchell
, an E-Commerce Times columnist, has beeninvolved with the Indian IT industry since 1987, specializing through
InternationalStaff.net
inoffshore process migration, call center program management, turnkeysoftware development and help desk management.
---