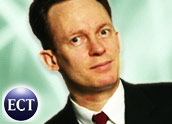 The best guarantee of success in outsourcing call center programs offshore is to match the work to be outsourced to the appropriate stage of a facility's lifecycle. Herein is a description of management and technical issues involved in running programs at offshore call centers that have gone beyond the awkward first stage of their facility lifecycle.
We begin with business-to-business (B2B) programs, which serve as a mezzanine for facilities moving up from entry-level business-to-consumer (B2C) programs.
South Asian call centers generally follow a predictable lifecycle of facility development:
1. Business-to-consumer (B2C) outbound telemarketing programs, which are usually paid on a pure pay-for-performance basis.
2. Business-to-business (B2B) outbound telemarketing programs.
3. Simple hourly rate work such as outbound marketing surveys, soft collections or inbound directory support.
4. Complex inbound work that is often billed on a per-minute basis, and for which U.S. centers would charge the equivalent of US$75 dollars per hour or more.
Corporate Culture
The most crucial time for an IT outsourcing facility is at the beginning of its lifecycle, when its corporate culture is first being defined. If the facility's managers fail to establish a good corporate culture right from the start, then it becomes progressively harder to repair that corporate culture later on.
Some new call centers have skipped the first stage or two of their lifecycle by recruiting experienced managers who quickly pull together teams on the basis of merit, and who can immediately begin performing complex inbound work. The best examples of this are the call centers that have been run by B.R. Chandra Shekar in India and the Persian Gulf.
Sometimes a facility in a later stage of its lifecycle will have a manager who belongs somewhere else. At InternationalStaff.net's IT partner firms, we address this by contract provisions that allow us to exclude anyone at a facility from dealing with our programs or our clients' programs.
Here is a guide to the top three stages of offshore facility lifecycle. It describes the characteristics of the programs that typify each lifecycle.
Business-to-Business Programs
B2B work has the following characteristics:
1. Metrics and consistency within teams are often emphasized. In our programs, InternationalStaff.net drops agents who are not performing up to par. A lot of B2B work is technology oriented, which makes it easier for agents with South Asian accents to perform well.
2. South Asian agents can do well at B2B outbound work, but, due to the nature of the outbound environment, are not good at collecting financial information on sales programs (bank account and credit card information). South Asian agents have the politeness and diplomacy that enables them to become consistently high performers with outbound market research and business survey work. North American clients who need financial information for sales purposes would do best to prequalify leads or bill separately from the closing call, for example, through the mail.
3. More complex metrics systems are used with B2B than with B2C programs. B2B programs often require three to five calls to close a sale. Agents who try too hard to close on the first call will often produce failed sales. Callback rates are important, as is the need to maintain customer satisfaction during each callback. More than 20 percent of calls should be callbacks, or a center might be burning through lists. Rather than grouping callbacks together and assigning them all to one individual on a team, InternationalStaff.net has the agent who made the initial customer contact do his or her own callbacks, thereby continuing the customer relationship. This is more effective in the short term and provides good training for maintaining customer satisfaction in inbound customer-service work. Mornings can be used for making new contacts, with callbacks receiving a priority in the afternoons in each U.S. time zone.
4. Commission rates for B2B sales are usually higher than for B2C programs, but the monthly payment cycles with a one-month lag are a huge disincentive for centers to run these programs. U.S. firms that need B2B outbound program capacity have been slow to shift to payment systems that use flat hourly rates plus bonuses, as many B2C clients have done since mid-2003.
5. Management competence and low turnover among supervisors is crucial for the success of B2B programs. About 60 percent of the B2C centers that try to run our B2B programs fail with them during the first month. An additional 20 percent fail by the end of the third month. The 20 percent that survive have shown that they are ready for inbound work. Vetting facilities through gradually more challenging projects is the best way to build outsourcing relationships that are less costly and more reliable than just going for big outsourcing chains where prices are higher and first-time or small clients are liable to be ignored and poorly served.
6. The skill sets and corporate cultures at facilities with good B2B track records translate well to running inbound and flat-rate programs. InternationalStaff.net never places an inbound program with a facility unless we have established a good track record with it (or its managers) on a B2B program. Sometimes the facilities that initially appear to have confused managers (rather than overtly incompetent ones) turn out to be the best performers if ramped up slowly and important communications repeated to ensure that everyone is on the same page. The major risk to this approach is scalability, which not all good facilities can provide.
7. Since B2B programs are not covered by B2C rules in the United States, they can be run alongside mission-critical inbound work without causing collateral risks to adjacent clients' programs.
Simple Hourly Work
Simple hourly work has the following characteristics:
1. Survey or soft collections work can be done by facilities with unreliable voice lines and no inbound number.
2. Inbound work that needs high uptime rates should only be placed at facilities that have established reliable uptimes with other programs. If they do not have inbound experience to evaluate, it is good to look at their uptime rates for outbound work.
3. Even if line reliability is not an issue, there might be problems with dropped calls at facilities that are new to inbound work, such as calls that reach the U.S. hub but are not handed off successfully to an agent or go all the way through an interactive voice response (IVR) unit. In South Asia, it often takes three to five attempts to complete a local call, and callers are expected to keep trying until they complete a call.
4. Local managers with only domestic South Asian experience might be somewhat unsympathetic to dropped call metrics. In Kolkata (formerly Calcutta), there are now 33 domestic call centers and four international ones. Staff from the domestic centers who pursue career advancement by shifting over to international centers might bring laissez-faire attitudes about dropped calls with them. Attention to dropped call rates has improved markedly in India since 2002. Even at experienced inbound facilities, InternationalStaff.net tests for dropped call rates before the go-live date.
5. A good facility will help minimize talk times through the use of IVR units and possibly automatic call distributors (ACDs), where appropriate. Most Indian facilities that InternationalStaff.net works with keep their IVRs in India if they have one. An offshore IVR for U.S. calls lowers system reliability and stacks up waiting calls on international private leased connections (IPLCs). Stacking calls on IPLCs decreases system capacity and raises costs.
6. Under typical Indian facility arrangements, if IPLCs go down, then there might be no way to notify callers that there are technical problems and to ask them to try again later. For example, monsoon rains caused large-scale disruptions in an IPLC backbone from Bangalore on September 13. I found this out when a call center's operations manager walked down the street and called from a commercial phone booth.
Complex Inbound Work
Complex inbound work has the following characteristics:
1. It is often billed on a per-minute basis.
2. Specialized programs, such as remote server administration, should be placed alongside similar programs to take advantage of existing training and support resources.
3. Clients with small programs or highly variable volumes might benefit from going into a shared environment. Shared environments enable similar programs from multiple clients to be run with the same agents, allowing flexibility to meet service spikes while controlling costs.
4. Dedicated rooms might be set up for individual programs or clients that need to maintain high levels of data security. In India, InternationalStaff.net uses former Indian military officers to provide independent auditing and monitoring.
5. Linked facilities with access to more than one backbone will become increasingly popular for mission-critical work. For example, there are two facilities in separate parts of South India, connected together with a dedicated fiber line. One facility is on two telecom backbones and the other facility is on a third backbone. One of the backbones takes a Pacific route, the other an Atlantic route. Some Indian facilities use satellite uplinks as a backup, but this has limited capacity and, in my experience, does not always provide good voice quality.
6. When system reliability and adherence to Service Level Agreements (SLAs) are critical, then provisions for financial penalties should be written into outsourcing contracts to penalize unacceptable levels of performance.
7. Although the first international merchant call center facilities only began in India in 1999, there are now enough experienced personnel and competent managers who can meet or exceed the performance metrics at the best competing North American facilities.
High-End Work
InternationalStaff.net has found with technical support work that the more complex the subject matter is, the higher the savings that can be achieved by going offshore. Savings from sending complex technical support work offshore can exceed 75 percent, whereas with some low-end work the savings are only 20 percent.
Competition for high-end work is so intense that offshore facility managers will often personally lead the sales process and process-migration work, traveling to potential clients' offices on short notice and demonstrating great flexibility in setting up outsourcing programs.
This was not seen in the early years of the offshore outsourcing process, when offshore centers thought that the mere prospect of achieving cost savings would motivate U.S. clients to accept anything offered.
---
Anthony Mitchell
, an E-Commerce Times columnist, has beeninvolved with the Indian IT industry since 1987, specializing through
InternationalStaff.net
inoffshore process migration, call center program management, turnkeysoftware development and help desk management.
---