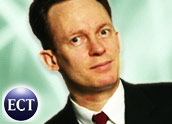 Most U.S. corporate customers of call centers offshore have little or no idea about other voice programs being run at those centers and how those unrelated programs could adversely affect them. Do you?
Many U.S. firms have moved key business functions offshore to facilities that are running afoul of state rules governing the operation of voice programs. Even though your own firm's programs may be in compliance, having out-of-compliance programs running in tandem at the same offshore facility presents risks of collateral damage in the event that enforcement efforts ever target that facility operator.
The lack of enforcement has not made compliance issues go away. If anything, it has served to encourage law breaking, enlarge the problem and expand costs.
Broken Compliance System
The call center compliance regime is broken. The implementation of the Federal Do Not Call (DNC) List by the U.S. Federal Communications Commission on October 1, 2003, led to wholesale neglect of the existing non-DNC regulatory system that was intended to protect consumers and create a level playing field among firms in the call center industry.
The cost of that neglect is being borne by American consumers and by American businesses that do comply. According to the experience of my firm, the cost to American businesses who send compliance-sensitive work to Indian facilities that are fully in compliance is 20 percent to 80 percent greater than if the work had been sent to equally capable facilities operating without regard to compliance.
Because there are so few facilities in compliance, American clients with outsourcing work that is not covered by state rules might be forced to pay the higher prices just to avoid the collateral risk of being in an offshore facility that is breaking the law with other clients' programs. The alternative is to delay their offshoring plans and accept high initial transaction costs to identify and screen facilities for compliance, and then probably end up paying a premium anyway.
Few Facilities in Compliance
I would estimate that less than 12 percent of Indian call centers comply with state telemarketing rules. Compliance is largely accomplished through administrative actions to exclude the types of programs that would require extensive compliance efforts. On the basis of our interactions with over 100 Indian centers that do not use such administrative actions, I believe that compliance is achieved at less than 5 percent of those facilities. My colleagues in India, Ajit Harris and Julian Deepak, put that number at 1 percent.
In Pakistan, only one facility that we work with may be in compliance. In Sri Lanka, Bangladesh, Nepal and Mauritius we have found no facilities to be in compliance.
Facilities that are in compliance through nonadministrative measures are both more expensive and harder to work with. At the high end of the price scale, they are not disposed to be responsive to clients with smaller programs. At the lower end of the price scale, we have had gut-wrenching problems with circumvention of our established business relationships and with negotiations not being conducted in good faith.
Administrative Compliance
Compliance that is achieved administratively by excluding programs subject to state rules does not make good business sense at facilities with inbound programs that have varying capacity needs. In order to meet client needs for additional capacity at certain times, and to respond to their clients' changing business conditions, many call centers offshore and onshore will keep 10 to 25 percent of their seats occupied with outbound pure pay-for-performance work.
When client needs change, a facility with an outbound program can scale back on that program and shift capacity to meet an inbound client's needs. The alternative to having that flexibility means having empty seats or operating in an inflexible manner that may lead to the loss of valuable inbound work.
Factors encouraging offshore facilities to break U.S. rules include issues relating to the lifecycle of call centers offshore. I will explore thesae issues further in a future column.
Operational Rules
States impose a number of requirements upon call centers that can be referred to as operational rules.
Ask-for-permission requirements state that, in the second or third line of the script, the agent must say something like, "May I continue?" or "Are you interested?" If the customer declines, then the agent must end the call, although the agent first must meet a federal requirement to give out a toll free inbound number in case the customer has a question or compliant. We have found that fewer than 20 percent of South Asian facilities have such a number, which is required to be used in all states, not just ask-for-permission ones. Those facilities that have such a number often do not use it to meet that federal requirement.
No-rebuttal requirements bar an agent from giving a rebuttal if the customer indicates that he is not interested in the product or service.
No Rebuttals
Outbound-oriented agents usually receive considerable training in the use of rebuttals and are under considerable pressure to use them, since most successful outbound sales often come only after rebuttals have been used on reluctant consumers. Well-written scripts devote several times more space to rebuttals than to the original sales pitch.
There are three states that are both ask-for-permission states and no-rebuttal states: Illinois, Oregon and South Carolina. On August 26, 2004, a spokesperson for the Oregon Attorney General's office said that no offshore center had been charged or convicted by Oregon for violating either of those rules. Officials in Illinois and South Carolina did not return calls on the issue, but a web search on the subject found no indication that either state had moved to enforce those rules with a South Asian call center in the previous 12 months.
Consumer protection Web sites operated by the aforementioned three states promote only the federal Do Not Call List, not those states' own consumer protections. In addition to those states, Arkansas, Kansas, Pennsylvania and Utah appear to have no-rebuttal rules that are not enforced.
In another type of requirement, three states — Arkansas, Montana and Vermont — require written consent before someone's bank account can be debited. I was unable to find a single instance in the last twelve months of any one of the more than 500 call centers in India being penalized for breaking that rule.
Registration and Bonding Rules
Many states have registration and bonding requirements that are designed to make regulated businesses identifiable to consumer fraud officials, particularly those businesses engaged in sales of financial instruments such as credit cards, mortgages and insurance policies.
The sale of credit cards to consumers with poor credit ratings has been big business for offshore call centers, despite numerous U.S. rules preventing the outright sale of such instruments. Now mortgage-refinancing schemes are popular at offshore centers. These can include options for consumers to borrow up to 125 percent of the value of their property.
The following 24 states have registration and bonding requirements: Alabama, Alaska, Arizona, Arkansas, California, Colorado, Delaware, Florida, Idaho, Kentucky, Louisiana, Mississippi, Montana, Nevada, North Carolina, Ohio, Oklahoma, Oregon, Pennsylvania, Rhode Island, Texas, Utah, Washington and West Virginia. I could not identify even one state out of these 24 that has concluded an enforcement action against an Indian call center in the last 12 months.
Enforce or Retire
Too many American clients are sending work offshore without providing adequate compliance support to the implementing facilities. Such irresponsibility is making it more difficult and expensive for everyone in the industry.
Too much compliance-neutral work is being sent offshore without due diligence to minimize the potential for collateral damage from out-of-compliance programs being run at the same merchant facilities.
Regulatory bodies need to enforce their rules or retire them. Failure to do so is handicapping those of us who are playing by the rules and is rewarding others for breaking them.
---
Anthony Mitchell
, an E-Commerce Times columnist, has beeninvolved with the Indian IT industry since 1987, specializing through
InternationalStaff.net
inoffshore process migration, call center program management, turnkeysoftware development and help desk management.
---