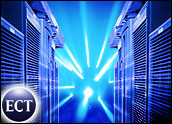 When it comes to choosing a server to boost e-business efficiency, technology buyers have no shortage of options. Sometimes, even analysts cannot agree on which machines are best for enterprises that want to rev up the pace at which they conduct business. Because of intense competition in the e-business server marketplace, the best server technologies — and what is best for a particular enterprise — may change rapidly as innovations are introduced at a steady pace.
Of course, that actually may be good news for some enterprise buyers. The same level of competition that constantly pushes the bar higher also means the prices of yesterday's top technologies keep falling. As a result, the e-business server marketplace is rife with high-performance choices at reasonable costs.
"It's a buyer's market," Gartner analyst Ian Brown told the E-Commerce Times. "Vendors are bringing more powerful products to market and at the same time offering lower-price options."
Even amid all of this upheaval, however, analysts can point to star products in certain categories — servers that might give their purchaser a slight competitive edge. What are these standout machines, and what makes them so good?
Enterprising Companies
For starters, Dell's PowerEdge server gets high marks as an e-business tool. It can accommodate up to four Intel Xeon processors, and analysts say it is among the easiest servers to introduce into an existing network. This is vital, since most enterprises are not starting from scratch with an entirely new network when considering a server purchase. Also, the PowerEdge can be expanded with ease, rather than replaced, if additional capabilities are needed in the future.
One analyst said it was the best-performing of all four-way Intel-based servers when it hit the market last year. In addition, although all servers aimed at the e-business market have excellent track records when it comes to limiting downtime, Dell's products perform particularly well in this area.
The lowest-end PowerEdge server retails for about US$6,000, but the price jumps to a base rate of about $30,000 if all four Xeon processors are installed.
Getting Noticed
Overall, in fact, Dell has made gains in the enterprise space in recent years — and the company clearly has designs on winning more market share.
"We've been getting noticed more in that space, by the people who follow it and the technology buyers," Dell spokesperson Jess Blackburn told the E-Commerce Times, noting that enterprise customers are turning to Dell with increasing confidence.
Meanwhile, recent market gains by HP may serve as evidence that its line of servers also is gaining traction.
One such offering is the HP G3 ProLiant line of servers designed for large workgroups. This is the third generation of the ProLiant family and shows improvement from previous generations in several areas, according to analysts. The server hit the market last year at a base price of about $9,000.
In the Middle
At the top of the e-business server pyramid, IBM sold more servers than any other company in 2002, according to research firm IDC. But analysts say e-businesses that want to remain nimble may find that IBM's best value lies in the middleware or application server arena.
Indeed, Scott Hebner, director of the WebSphere product line at IBM, told the E-Commerce Times that companies choose IBM for the flexibility its servers offer.
"We're not offering a single product or a couple of products, but a complete software infrastructure," Hebner said. "Most companies have compiled a heterogeneous mix of platforms and operating systems, and they want to unify them and make them work together."
Holding Steady
WebSphere servers start at about $8,000, or about $25 per user for mid-size companies. The price has held steady for nearly two years now — an indication of how competitive the server market is.
Perhaps because of this stable pricing, the market for IBM WebSphere servers saw double-digit sales growth during much of 2002. At the same time, Hebner noted, many competitors saw their sales shrink or grow more slowly.
"We're definitely gaining market share," he said.
What is the next best thing in the e-business server market? The answer may be unclear, but whatever it is, it is likely to foster a continued environment of reasonable prices and abundant choice — and that can only be good for business.