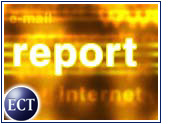 E-commerce analysts keep a closer watch on the key players in the dot-com industry than the tabloids do of Elizabeth Taylor's marriages. But what about the "oldest e-profession" of them all — porn?
It's mysterious, a bit dangerous, and apparently quite lucrative. Imagine a dot-com startup with no stockholders, no meetings with antsy venture capitalists, and all the customers you could ever dream of. Is the Internet porn industry really too good — or too bad — to be true?
Unique Content Delivery
If we believe the numbers from the industry itself, the demand for pornographic content among Web users worldwide has grown phenomenally throughout the Internet's brief history. That success is due in large part to a monstrous volume of content material that pornographic Internet sites can deliver privately and conveniently.
These services, however, don't come cheap. Adult sites are among the few kinds of content providers that can count on subscription fees to keep up revenue. Fans, not investment capital, make up the largest revenue source for the sector.
And the content never seems to get old. Users pay for porn site subscriptions in part because they never tire of the material, said Chris Buerger, manager of Datamonitor's Internet Strategic Planning Program.
"You have your archive of pictures, videos or whatever, and you never have to change it; you just have to add to it," he added.
Would You Like to Buy a Subscription?
The few industry watchers that have commented claim that online adult sites have succeeded by making the Web work in ways that other e-tailers can only dream of. Take Danni Ashe, the former exotic dancer whose site, "Danni's Hard Drive," debuted in 1995 and continues to amaze those market analysts who care to pay attention.
Ashe fuels her softcore pornography empire through subscriptions alone — no banner advertising. Danni's Hard Drive claims close to 30,000 paying members who, for $19.95 (US$) per month, can view images, access video and read a news letter called "The Associated Breast." Newcomers can see some "teaser" thumbnail images, but the site's main features are "pay only."
Another industry leader, Seth Warshavsky, head of Internet Entertainment Group (IEG), claims more than 700,000 paid-subscribers with over 40 percent growth each year. At one point in 1998, Warshavsky reported making $40,000 per day off live Webcasts on his InWeb site. Viewers paid $30 for 15 minutes, $50 per half-hour to catch a glimpse of his erotic dancers.
Show Me the Money
But just how much money are they making? The figures are not easy to track down because so few e-commerce industry analysts look. Except for a handful of older, diversified companies like Playboy Enterprises, Inc., nearly all of the players on the adult Internet entertainment scene are privately held companies who answer only to their fans, not stockholders.
Some dot-com porn industry leaders consider this a call for fiscal responsibility. The lack of major capital investment makes them rely on sound business practices.
"We've never really had the benefit — or the curse, depending on your point of view — of VC money or IPO money," Danni Ashe told the E-Commerce Times. "We've kind of been forced to go out and build a business that makes sense."
So is the adult Web sector hiding some secret potion that could help everybody else survive the dot-com shakeout?
Warshavsky is not concerned. "Ninety percent of Internet stocks out there are grossly inflated and overrated," he said. "Many of these companies have no revenue and no real earnings — it's all hype. When you take a company like IEG that has a strong income and strong bottom line, it's a whole other world."
True to Form
Some analysts still aren't convinced. Malcolm Maclachlan, media e-commerce analyst at International Data Corp. (IDC), believes that many adult e-tailers are prone to exaggerate their tales of financial success, especially because they don't have venture capitalists or stockholders to answer to.
"There's so much free porn available online, no one would really even need to pay for it," Maclachlan said. "Lots of porn sites would love to go public, but they can't get reputable investment bankers to help them out."
Maclachlan did concede, however, that the "main advantage porn sites have is unquenchable demand."