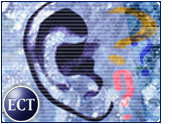 Maybe I came down a little hard on the CyberRebate victims. But then again, maybe not.
First, let me say that I certainly wasn't making fun of the people who lost money. In fact, I was trying to put the mistakes made into the larger e-commerce context, to show that we all have fallen victim to the same degree of wishful thinking at some point along the way, and to urge everyone to step back and see the bigger picture.
At the same time, the amount of venom aimed at me via this site's Open Forums and Letters to the Editor only serves to underscore my main point: In their search for someone to blame, for anyone to blame, CyberRebate's customers continue to overlook themselves.
Nothing is risk free. And when someone tells you you're going to get something for nothing, after you pay 10 times the face value, the level of critical judgment should shoot through the stratosphere.
Still, in light of all the comments, I did, as one poster suggested, "reconsider" my position on this issue.
Stating the Obvious
A few facts to get straight: First, I had no prior knowledge that CyberRebate was poised to leave so many victims high and dry. I had come across their program a while back, and thought it was interesting but nothing more. In fact, I'll bet many more people know the CyberRebate name now than did before this debacle.
Second, I am all for the customers getting the money due to them. And I fully support a vigorous investigation into charges, as "Blast" argued on the message board, that CyberRebate "failed to inform its customers of any risk, and … has therefore committed fraud."
Risk Free?
I also know how frustrating bankruptcy proceedings can be. Unsecured creditors go to the back of the line, while banks and anyone with a lien on the company's assets gets first crack at what's left.
There is, of course, risk with every seller-buyer relationship. Even if it's not stated, it's implied. And there is extra risk when that relationship is taking place on the Internet, in this wobbly funding environment.
I know this first hand — and I do mean first hand. A company that I worked for recently filed for bankruptcy, taking about US$2,000 of my money with it. There is little hope of seeing that cash and for a week or so, I was very angry indeed. I wanted to lash out. If there had been a message board for this purpose, I would have flamed the company 10 ways to Sunday.
The Blame Game
Like the CyberRebate victims, I needed someone to blame. But a step back reminded me that I recognized the risk of working for a pure-play dot-com in an uncertain funding environment. (Yes, this even though I had assured myself and others, in this same space, that the dot-com bubble would never burst, an assertion I believed at the time.)
That company I worked for had laid off workers just before Christmas last year, so there was clear evidence that its future wasn't coming up all roses. More to the point, there hasn't been a day since January that one dot-com or another didn't lay off workers or close up shop for good.
I knew this, at least deep in my gut. At first, the layoffs and shakeouts could be compartmentalized, but over time, they clearly became a trend that's difficult to avoid with anything but outright denial. So some of the blame for my loss lies with me. I'm a big boy and knew the risks.
And so likewise, didn't there have to be some tinge of fear each time people paid CyberRebate prices? With dot-com disasters abounding, a site that essentially gave items away should have been a red flag waving in the breeze!
Fraud and Justice
This question of fraud is still up in the air, of course. Making the charge stick is no easy matter. If CyberRebate's executives knew the business model was a sham, that's one thing. But if they simply couldn't convince marketing partners to re-up on agreements, or couldn't get funding to bridge the gap, well then, the same charge of fraud could be made against any dot-com. They all wait until the last minute to pull the plug and most leave someone — if not lots of people — holding the bag.
Others have argued that they were blindsided in part because of the endorsements that CyberRebate and similar sites get from the likes of Yahoo! But these endorsements aren't cast-in-stone guarantees. Far from it. If they were, Amazon investments like Kozmo and Pets.com would still be around today.
A message board poster by the name of Tonie asked the question that still needs an answer: "But ultimately who should pay? The consumer that got scammed or the credit card company that floated the loan so that the consumer could attempt to make money for nothing? The rules that protect credit card users do not extend to business ventures. So who should pay?"
Last Word
I'll give the last word to a poster named David, one of my staunchest defenders. His words are as fitting for me, given my past comments and experiences, as for the CyberRebate folks:
"The Internet hasn't changed anything, just how we get the same old products we've always wanted," David wrote. "Did you actually believe money grew on the Internet?"
Maybe we did at one time, David. Whether we still do is another matter altogether.

---
Note:
The opinions expressed by our columnists are their own and do not necessarily reflect the views of the E-Commerce Times or its management.
---