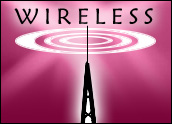 Every year since 2001 has been hailed as the year of mobile. But after years of hype and over-revved anticipation, the year of mobile may never come to be. Instead, it looks as though this is the year mobile will morph into something else entirely.
"We're rapidly evolving into a more mobile, always-connected, open Internet society — moving from a 'mobile generation' to a 'connected generation,'" Albert Chu, vice president of global alliances at Access, told the E-Commerce Times.
"Not only will mobile phones be smartphones — consumer electronics will also be 'smart connected devices.' From portable media players to digital TV sets to digital cameras to car navigation and beyond — all these devices will be connected to the Internet and with each other," Chu explained.
Snapshot of the Connected Generation
In the years after the mobile generation, content will be king, and the device will not matter. However, that doesn't mean that current devices will necessarily measure up.
"In the coming years, we will see tremendous growth for consumer electronics manufacturers, software developers and service providers to create the platforms, solutions and services that will drive the next 10 billion connected devices — and associated services and e-commerce — to market," predicted Chu.
Cellphone providers, however, will fall noticeably short.
"The change from voice-only to voice and data consumption has put a strain on mobile networks, and that is one of the big challenges going forward: how to satisfy the hunger for more and more bandwidth on mobile devices," Neil Strother, practice director at ABI Research, told the E-Commerce Times.
"The promise of 4G is that this will help solve the issue — and these new networks will, to some extent," he explained. "But the need for fast, reliable and robust networks will continue, and that challenge looks like it's here to stay for awhile, even in a 4G world."
Carriers everywhere are scrambling to keep up with the change.
"The next year will see more widespread availability of 4G mobile broadband networks: WiMax from Clearwire and their partners, and the introduction of LTE from Verizon Wireless," Mike Demler, senior strategic analyst for Digdia, told the E-Commerce Times.
"Video is the driving force that the 4G operators are counting on for adoption of these new services, adding video chat to devices such as the HTC Evo 4G, which was introduced at CTIA Wireless in March," he said.
For carriers, it is the ultimate Catch-22.
"Operators are looking for additional opportunities to add devices to their networks, branching out from personal mobile Internet to machine-to-machine applications, such as sensor networks for smart grids, medical monitoring, etc.," explained Demler.
Yet it is that branching out that will break the carriers' trunks if the load proves unbearable.
Disenchanted Consumers
"Existing mobile data networks were engineered and deployed long before iPhones and YouTube," Keith Higgins, senior vice president of marketing at Aricent, told the E-Commerce Times. "Lack of adequate coverage and bandwidth, coupled with poor service quality for real-time applications, is creating generations of frustrated mobile data users."
The transition from a mobile generation to a connected one will be a defining moment for carriers.
"Delivering the most compelling overall wireless subscriber experience will dictate which operators succeed, which are relegated to niche services, and which may fade into obsolescence," explained Higgins.
Holistic subscriber experience management — with a real-time, end to end focus on mobile service assurance — will be one of the very top priorities for service providers in the foreseeable future, according to Higgins.
"With new real-time data services more sensitive to network delay and session fluctuations, and the growing service level expectations of customers, mobile operators must adopt new approaches to improve service management, including basic service assurance enhancements to service quality management and customer experience management," he said.
Falling Through the Web
It isn't just carriers that will have to scramble to keep up with the connected generation.
"The Web design industry is behind the trend — a lot of websites aren't mobile-friendly, and it is just beginning to dawn on them that they have to build their websites differently to succeed on mobile devices," Jeremy Schultz, a print and Web designer, told the E-Commerce Times.
Succeeding on mobile real estate is essential to securing future market share. Approximately one in five U.S. adult mobile phone owners used their cellphones for mobile commerce in the past month, found a recent study by the Mobile Marketing Association.
"Those who can design for home and mobile devices will ultimately succeed, because users won't put up with lousy websites on mobile devices for long," he said.
Design isn't the only problem; many e-tailers are ill prepared to leverage the new mobile business to any appreciable degree.
There's a staggering lack of preparedness among e-tailers, according to preliminary data from SLI Systems' latest "Mobile Trends in Ecommerce" survey.
The most significant findings:
79 percent do NOT have a mobile version of their site currently running;
79 percent do not have a mobile strategy in place;
69 percent plan to embark on a mobile strategy in the next two years;
Of those who are not considering a mobile strategy, 33 percent say there is not enough consumer demand, and 21 percent say it's not important for their business;
The majority of respondents (77 percent) say a mobile version of their site is either important or somewhat important to their overall business strategy;
70 percent believe a mobile commerce strategy is important or somewhat important for driving sales;
79 percent say site search is very important or somewhat important to their mobile strategy;
65 percent are confident that having site search capabilities on their mobile site will generate additional conversions;
Of the features they feel will be most important to driving conversions from mobile sales, navigation and site search ranked highest (at 68 percent and 60 percent respectively) and reviews came in third at 41 percent;
61 percent believe mobile search will not be important to holiday sales this year;
30 percent of businesses will use in-house resources, while 29 percent will look to outsource the development of their mobile site; 33 percent will use a combination of both;
51 percent do not consider iPad to be a mobile device (consumers can use their regular site while using iPad); 31 percent say users will be directed to their mobile site if using an iPad;
81 percent say only 1-10 percent of their e-commerce visitors come to their site via mobile browsers; and
47 percent currently have a mobile app for iPhone or other devices like Android or BlackBerry; 46 percent currently don't have a mobile app, but are in the process of developing one.
Connected Generation Is Here Now
These are all dismal signs; the market is decidedly not ready for a generation of new buyers who have already arrived.
"The idea that mobile is 'the third screen' is quickly becoming outdated," Jason Therrien, president of Thunder::tech, told the E-Commerce Times.
"Mobile has become our main screen because it is so integral to modernized societies," he said.
While we were all waiting for the year of mobile, the reality surpassed the hype, and almost no one is ready for it.