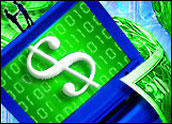 In Part 1 of a two-part series, the E-Commerce Times began to dispel the seven deadly myths of business-to-business (B2B) e-commerce.
Analysts told us that, contrary to what many people think:
1) B2B is less about making money than making business connections.
2) Success in business-to-consumer (B2C) e-commerce might not translate into success in the B2B arena.
3) B2B is not for everybody.
4) B2B can be implemented with ease.
Here in Part 2, the E-Commerce Times finishes its analysis of B2B fallacies. However, we do so with the caveat that you can still believe some of what you hear about B2B — namely, that B2B will continue to play a huge role in the evolution of doing business online.
Myth No. 5: All Aboard
One of the biggest challenges facing B2B is not technology, but corporate culture. Analysts said that the mental resistance to adopting B2B can be a greater problem than any technological hurdle.
"The harder task is changing the culture and convincing humans to think in a new way," Shu said.
"Adoption is very difficult," King said. "It's very hard work to get users to commit."
King added that convincing buyers and sellers to use e-marketplaces was cited as the top B2B challenge by the 25 industry-sponsored marketplaces (ISMs) Forrester surveyed for an upcoming report.
Myth No. 6: ISMs Will Rule
Shu said that there has been a great deal of "overblown hype" about ISMs, noting that they are the source of a small percentage of all B2B transactions.
Gibs said that one of the problems with ISMs, such as Covisint, is that rival companies are hesitant to use them to acquire customized designs, because they do not want to put proprietary information — such as design specifications and drawings — on an e-marketplace that is shared with competitors.
Instead, Gibs believes that companies will utilize ISMs to acquire common parts, and their own in-house online procurement systems to acquire proprietary parts.
Another myth inherent in ISMs, according to Shu, is that they will level the playing field and allow small suppliers to compete with the big boys.
"ISMs still limit who can come in to who they are already doing business with," Shu said.
Myth No. 7: B2B Is IT
One of the biggest ways companies oversimplify the B2B e-commerce process, according to Shu, is by viewing it as simply a project for the information technology (IT) department. Shu said that in the rush to automate, many companies fail to properly evaluate their businesses for inefficiencies.
Moving sloppy, inefficient business processes online usually does not solve a company's problems, the analysts point out. Gibs recommended that companies fix their internal problems before migrating their business systems online.
"If you have a system problem with an inefficient system, software is not going to help you," Gibs said.
Software also cannot totally eliminate the need for human intervention.
"At the end of the day there has to be a person to make an executive decision," Shu said. "You can't automate everything."
Counter-Myth: B2B Is Dead
Despite the obstacles, the missteps, and the misperceptions, B2B is not failing, according to Shu.
"There's been lots of gloom and doom that the Internet is dying," Shu said. However, the truth is that "companies have made incredible headway in the past year and a half."
Gartner predicts that B2B e-commerce will reach $919 billion in 2001 and $1.9 trillion in 2002.
"Gartner is still pretty bullish on what B2B can accomplish," Shu said.