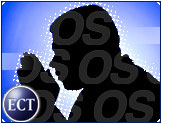 If you were an angel in Brooklyn, would you bless a new dot-com or a corner grocery store?
No, not that kind of angel. I'm talking about another genre — private individuals who contribute to funds that are meant to help entrepreneurs have a shot at the big time.
So, back to Brooklyn. If approached by two businesses — a neighborhood brick-and-mortar business with a built-in patronage of nearby residents and a startup dot-com — in which would you invest?
Asked a year ago, the number of dot-com angels would have been much greater than at this moment.
The truth is that there are any number of online retailers who could use a little divine intervention right now. Most of those looking to start a new dot-com are searching madly for financing.
Where Are the Angels?
Will they find it? It is anyone's guess, but many factors will come into play: W-nomics, the buying habits of a fickle consumer base, and certainly the way in which would-be dot-coms present themselves to investors.
Budding entrepreneurs with an eye on entering the Internet market would do well to learn as much as possible from their forefathers — other budding entrepreneurs whose businesses opened circa 1999 and closed, give or take some time, within a year.
Here are a few essential lessons regarding the great hunt for startup capital:
Picking Your Spot
Timing is everything.

Don't rush into an already crowded, troubled market, especially if your product is not ready and your team is not assembled.

Step one is finding the right concept and the best people with whom to work. Finding the right product will involve deep market research. Today, after the fallout of business-to-consumer (B2C) e-commerce, investors will need convincing that your idea has legs.

What once was left to chance has turned into a demand for near-guarantees among those with money to invest.
Don't Ad-Lib
When the team is in place, create a business plan.

It sounds basic, but the truth is many dot-coms never took the time to lay out their plan. If you don't know how to write a business plan that sells, hire someone who does.
Get Feedback
Once the business plan is drafted, circulate it to various professionals to critique.

Have at least three individuals review the plan. Those should include a person who invests in new businesses. Make it clear to him or her that you are not asking for capital, but rather just an opinion.

Also seek out someone with expertise in retailing, as well as another business plan writer to review the plan one last time, before you submit it to potential investors.
I Think I Can
Show some moxie.

Even the most staid business people must become cheerleaders for their own cause, especially in an online market that generates little enthusiasm among investors these days.

Giving up is not an option. Investors will be duly impressed by an entrepreneur who faces them directly, professionally presents the concept and explains the business plan. Now that venture capital has disappeared into the brick-and-mortar universe, it is more critical than ever to meet investors face to face to strategically sell your idea.

With that in mind, be prepared for rejection. We writers know all about that, but you entrepreneurs may find it to be unfamiliar territory. Rejection is nothing more than a dare to keep trying.
Read All About It
Study every online and traditional business publication that remotely refers to what you are doing.

Those considering an online venture need every piece of information they can get their hands on. This will let you know who the competition is — perhaps who their investors are — and what the buzz is in the marketplace about businesses similar to your idea.

Often, this material will be your key to narrowing down a list of investors to whom you will make your pitch.
The Windup … and Pitch
Regarding that pitch, keep it short and sweet.

Remember, the investors are unenthusiastic about hearing yet another pie-in-the-sky speech about dot-com Nirvana.

Work with a good writer — perhaps the same one who drafts your business plan — to develop a brief, effective pitch that will cause even the most jaded of investors to sit up and take notice.

Good writing, smart word choices and substantive expression of ideas may be more persuasive than you might imagine, especially with investors who need heavy convincing.
The Trouble with Angels
Even with the best preparation, the most surefire team, first-rate resource people and an idea that seems destined for greatness — the angels may be stubborn.
What to do then?
Find more angels. The beauty of a new industry in a fledgling economy is that anything is possible. Much of your success as a new entrant into an already troubled online arena has to do with attitude.
If it comes down persuading your angel that groceries in Brooklyn are not as sexy or potentially profitable as widgets in cyberspace, your unwavering enthusiasm and determination might be what closes the sale.
What do you think? Let's talk about it.

---
Note: The opinions expressed by our columnists are their own and do not necessarily reflect the views of the E-Commerce Times or its management.
---